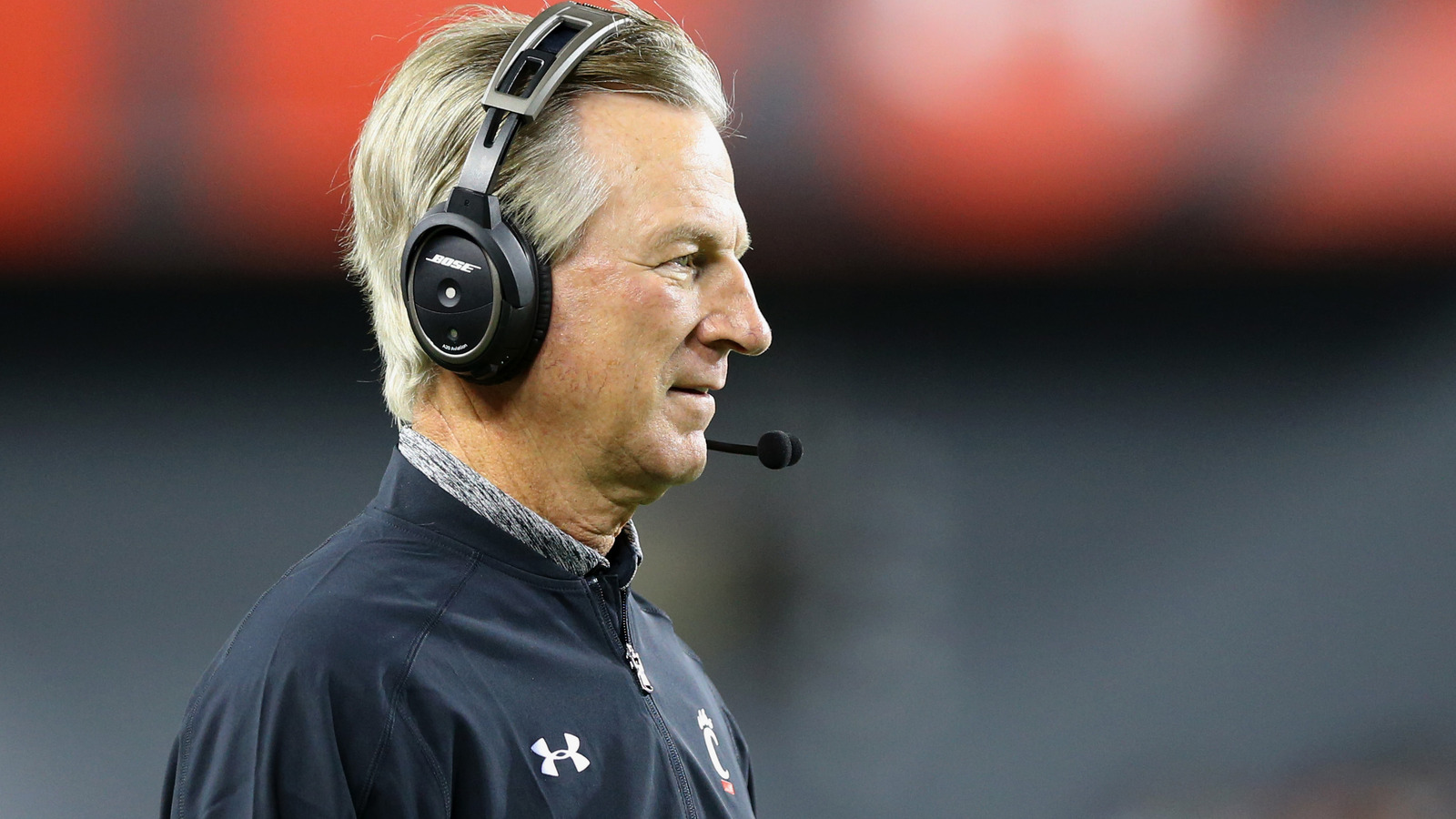 Tommy Tuberville had some interesting comments about his time at Texas Tech.
Aaron Doster-USA TODAY Sports
Former Texas Tech head coach Tommy Tuberville has done what he can to stay in the news since exiting the coaching circuit. There were rumors that he might decide to run for Governor of Alabama. That has since been squashed.
Pretty outspoken about his time with Auburn, Thursday represented the first time Tuberville has really opened up about his short tenure in Lubbock as the Red Raiders head coach.
And it wasn't necessarily too kind to the friendly people of Texas.
"You run me off at Auburn and you ship me to Lubbock, Texas," Tuberville said, according to 247Sports. "I'm going to tell you what, that's like going to Siberia. Somebody asked me, 'What's Lubbock look like?' It looked like Iraq."
Ouch.
First off, it's fair to wonder if Tuberville has ever been to Iraq. Those who have been there would probably take issue with Tuberville's comparison.
Tuberville coached in Lubbock from 2010-12, posting a combined 20-17 record en route to wining one bowl game. This came after an extremely successful 10-year run with Auburn that saw the Tigers win five bowl games and earn one national title.
Maybe that's why Tuberville is so bitter about his time in Texas. It wasn't nearly as successful as what he saw with Auburn. In any event, we're sure those close to the Texas Tech program and those in Lubbock won't take kindly to these words.
MORE FROM YARDBARKER
Red Raiders News

Delivered to your inbox

You'll also receive Yardbarker's daily Top 10, featuring the best sports stories from around the web. Customize your newsletter to get articles on your favorite sports and teams. And the best part? It's free!