2013 NFL Mock Draft K/P RankingsBy CJ MilnerNFL Draft Prospect| Projected Draft RoundKickerDustin Hopkins, Florida State 5-6Caleb Sturgis, Florida 5-6Brett Maher, Nebraska 6-7Dan Conroy 7-FAPunterRyan Allen, Louisiana Tech 5 Brad Wing, LSU 5-6Quinn Sharp, Oklahoma State 6-7Jeff Locke, UCLA 6-7Scott Kovanda, Ball State 7-FACheck out where we have these players going: Hunter's 2013...
The Capital One Bowl has been entertaining so far. Early in the 1st quarter deep in Nebraska's own territory, Nebraska punter Brett Maher's punt was blocked by Georgia's Shawn Williams and bounced into the end zone. A handful of Georgia players dive on the ball. If anyone of the Bulldogs corrals the football it is a Georgia touchdown. However, the ball squirts out of everyone's...
Taylor Martinez guided four straight scoring drives against a tiring Wisconsin defense in the second half to lead No. 22 Nebraska's comeback from a 17-point deficit to defeat the Badgers 30-27 on Saturday night. Martinez scored on a 38-yard run, threw a 10-yard TD pass to Kyler Reed and set up Brett Maher for the tying and go-ahead field goals. Maher's 41-yarder with 9:41...
Nebraska senior kicker Brett Maher was first-team All-Big Ten as a kicker and a punter in 2011. Ask him about his season last year and he will tell you, "I missed four kicks."
With all due respect to Nebraska Special Teams Coach John Papuchis, Husker junior Brett Maher had something outside-the-box going for him in becoming the first Big Ten place-kicker/punter in 10 years
Nebraska players earned five first-team spots on both the Coaches and Media All-Big Ten teams announced on Monday evening. Junior Brett Maher was named first-team All-Big Ten as both a place-kicker and punter, and he was joined on the first team by junior running back Rex Burkhead, senior linebacker Lavonte David and senior cornerback Alfonzo Dennard.
Nebraska place-kicker/punter Brett Maher picked up his third Big Ten weekly honor on Monday, as he was named Co-Special Teams Player of the Week along with Purdue's Kawann Short.
Nebraska's Brett Maher was named one of 20 semifinalists for the 2011 Lou Groza Award announced Friday by the Palm Beach County Sports Commission.
MORE STORIES >>
College Football News

Delivered to your inbox

You'll also receive Yardbarker's daily Top 10, featuring the best sports stories from around the web. Customize your newsletter to get articles on your favorite sports and teams. And the best part? It's free!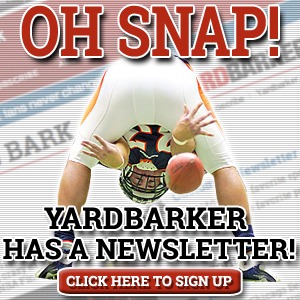 THE COLLEGE FOOTBALL HOT 10