Even the biggest Bulldogs must handle the smallest items to succeed. Or as Dillon Day calls them "the littlest things," which loomed pretty large as he reviewed the opening-day defeat.
Mississippi State junior Dillon Day is a pretty good center -- so good, in fact, that he's been named to the Rimington Trophy watch list for the second consecutive season. Sure, the watch list highlights 43 other centers too. But I doubt there's another hog molly on that list who can snap a bowling ball as well as he can snap a football. See what I'm talking about below...
Mississippi State center Dillon Day just can't turn it off – his role on the football field, that is. Day and the Bulldogs recently went bowling as part of a team building activity ahead of the 2013 season. Day's form shouldn't come as a surprise.  I guess there is a reason that he starts. And if football doesn't work out… [GameDayr]
THAT CREEP CAN ROLL, MAN
Mississippi State center Dillon Day stole the show at the bowling alley, throwing this strike from the center position. Even The Dude is impressed.
The fun of this video doesn't begin until about the 3:08 mark when Dillon Day, the starting center for the Mississippi State Bulldogs, quite confidently "snaps" his bowling ball at the bowling alley the team went to. Oh, and he just happens to knock down all the pins: Fat guys need work on their celebrations. We are most impressed with though with how casual he was about it...
FSNextTV: Mississippi State junior center Dillon Day interview.
Mississippi State sophomore center Dillon Day, a nine-game starter for the Bulldogs as a redshirt freshman last season, has earned a very prestigious honor, being selected to the 2012 Rimington Trophy Watch List.
Mississippi State redshirt freshman center Dillon Day is new to the position but feels comfortable thanks to a full season of games now under his belt.
MORE STORIES >>
College Football News

Delivered to your inbox

You'll also receive Yardbarker's daily Top 10, featuring the best sports stories from around the web. Customize your newsletter to get articles on your favorite sports and teams. And the best part? It's free!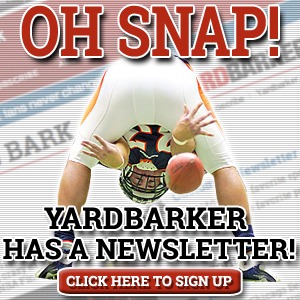 THE COLLEGE FOOTBALL HOT 10