Desmonte Leonard, the prime suspect in the shooting deaths of three men, including former Auburn players Ed Christian and Ladarious Phillips, has turned himself in to police custody. "A Montgomery defense attorney said she arranged for Desmonte Leonard to surrender after getting word that his family wanted her help. Auburn Police Chief Tommy Dawson said the suspect...
In the small towns scattered throughout South Georgia, life sometimes seems to revolve around football. On the Florida state line, Lowndes County is home to Valdosta High, which bills itself as the winningest program in the history of the United States. Valdosta's crosstown rival is Lowndes County High, which has won four state championships since 1999 in Georgia's largest...
Two former Auburn football players, Ed Christian and Ladarious Phillips (pictured right), were shot to death at the University Heights apartment complex close to campus, Saturday night. Another, current football player, Eric Mack, was also shot but is alive and in the hospital. The shooting stemmed from a fight that happened at a pool party, according to sources familiar with the...
What was a rumor on social media last night was confirmed to multiple outlets this morning, as two ex-Auburn football players - Ed Christian and Ladarious Phillips were shot dead.  Also amongst the injured is current Tigers offensive lineman Erick Mack, who is still currently in the hospital recovering from a gunshot wound.  As many as 7 people are thought to be shot in the late...
SAD STORY
According to reports, two former Auburn football players were killed and current Tigers player Eric Mack was injured following a Saturday night shooting at an apartment complex near the campus.
Reports emerged out of Auburn, Alabama last night that former football players Ed Christian and Ladarious Phillips had been fatally shot and current player Eric Mack had been wounded. Auburn Police Chief Tommy Dawson would not confirm any details last night and has scheduled a press conference for this morning. Eric Mack said the following through his Twitter account, "I appreciate...
((HT: WTVM-TV Columbus, al.com/Goldberg)) Former Auburn football players Ed Christian and Ladarius Phillips have been shot and killed at an Auburn, Alabama area apartment complex while current player Eric Mack is being treated at hospital. Two others have also reportedly been shot and the alleged shooter is still at large. The Auburn, Alabama Police Department are holding a...
Eric Page, Ed Christian, and LaDarius Phillips are Auburn football players that were reportedly victims of a shooting that turned fatal early this morning. Fox in Alabama is reporting that there were three deaths as a result of the shooting but we are hearing that it may be only two. The shootings occurred off Longleaf Drive at the University Heights apartment complex. The Auburn...
Fatal shootings are being reported at Auburn University of Auburn football players and the details are not officially known at this time. Ed Christian, LaDarius Phillips, and Eric Page are all names that have all been mentioned in this matter. Right now, no one is sure who exactly is involved or in what condition they are in. It is usually customary for the names to be held in order...
There are reports coming out of Auburn, Alabama that two former football players, Ladarious Phillips and Ed Christian, have been fatally shot and one current player, Eric Mack, has been wounded. These names have not been confirmed by Auburn police and are being reported through Twitter. Auburn Police Chief Tommy Dawson has scheduled a press conference for 10am. We will update as...
MORE STORIES >>
College Football News

Delivered to your inbox

You'll also receive Yardbarker's daily Top 10, featuring the best sports stories from around the web. Customize your newsletter to get articles on your favorite sports and teams. And the best part? It's free!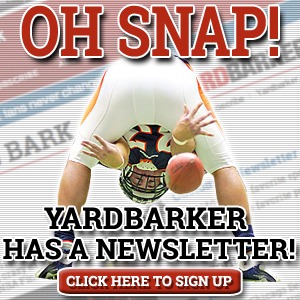 THE COLLEGE FOOTBALL HOT 10