A sideline fight between head coach Jim Mora and defensive coordinator Jeff Ulbrich was a microcosm for UCLA's disappointing performance against Oregon last weekend and the downward trend the Bruins' season has taken. After starting off 4-0, the Bruins lost consecutive games at the Rose Bowl — first an upset loss to Utah, and then...Read More
UCLA's blowout 42-30 loss at home against Oregon on Saturday can be summed up by this video of UCLA coaches Jim Mora and Jeff Ulbrich getting into a fight on the sidelines. The Bruins struggled to stop the Ducks offense, allowing four rushing touchdowns and two passing touchdowns on 468 total yards. Mora and Ulbrich...Read More
UCLA Bruins head football coach Jim Mora and his defensive coordinator Jeff Ulbrich got into a screaming match on the sideline during Saturday's game against Oregon.Mora and Ulbrich had to know coming into the game that they were going to have their hands full against that fast-paced Oregon offense. That pressure seemed to reach a boiling point in the second quarter as the argument...
UCLA is currently getting blown out by Oregon in Saturday afternoon's Pac-12 matchup, and the team's coaching staff is not happy about it. Head coach Jim Mora dealt with the disappointment by taking it in stride and keeping his cool, for the most part. But defensive coordinator Jeff Ulbrich blew up midway through the second quarter, with the Bruins team trailing, 15...
UCLA already knows it won't face Arizona State's starting quarterback, Taylor Kelly, in a huge Pac-12 matchup a week from Thursday. There are also question marks surrounding the Bruins' starter at the position, but their head coach has decided to play things close to the vest for the time being. Brett Hundley suffered an elbow injury in the first quarter of the Week 3 win...
With UCLA and Texas set to square off this weekend at AT&T Stadium in Dallas, several stories have popped up about UCLA head coach Jim Mora and how – if circumstances had been different – he might be the head coach of the Longhorns. While Mora has consistently claimed that he turned down the job at Texas to remain at UCLA, sources close to both programs have told us that...
Football coaches bounce around like pingpong balls. It's the world they live in. Sometimes, it's their choice. A lot of times, it's not. Jim Mora was over the bouncing, or as he calls it, the perpetual climb that's as much a part of the coaching profession as calling plays and motivating players. If not, Mora could just as easily be strolling the Texas sideline...
As the expectations continue to grow around the UCLA football program, head coach Jim Mora made it clear that the expectations within the program have grown as well. As training camp opened on the campus of Cal State San Bernardino, there were three high-profile freshmen visibly absent. And receiver Jordan Lasley, quarterback Aaron Sharp and linebacker Dwight Williams will all remain...
The Texas Longhorns are reportedly "very interested" in Jim Mora as their next head coach.
UCLA Bruins coach Jim Mora was not at all happy with a disrespectful reporter while he was trying to talk about Nick Pasquale, who died tragically in a car accident.
MORE STORIES >>
College Football News

Delivered to your inbox

You'll also receive Yardbarker's daily Top 10, featuring the best sports stories from around the web. Customize your newsletter to get articles on your favorite sports and teams. And the best part? It's free!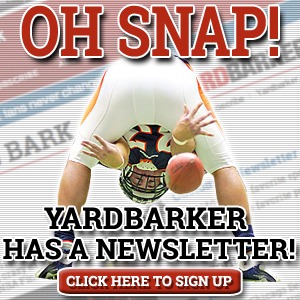 THE COLLEGE FOOTBALL HOT 10