FLOWERY BRANCH, Ga. -- The Atlanta Falcons have selected Stanford tight end Levine Toilolo in the fourth round of the NFL draft. The 6-foot-8, 260-pound Toilolo is Atlanta's first offensive player of the draft after the team used its first three picks for defensive help. Toilolo will have a chance to be mentored by veteran tight end Tony Gonzalez, who put off his retirement...
How do the Falcons manage selecting players at this pace?  Just a few minutes after taking a new defensive end, Dimitroff picked up gigantic tight end Levine Toilolo out of Stanford.  Outside of Keith Zinger in the 7th round back in 2008, Dimitroff has never drafted a tight end.  I just checked and Toilolo is the tallest tight end in the draft at just over 6'8" while...
2009's recruiting class saw Stanford sign four tight ends, an unusually high number that has paid dividends throughout the careers of Zach Ertz, Levine Toilolo, and Ryan Hewitt. Now, with the cupboard almost bare, David Shaw looks to reload with Greg Taboada, Eric Cotton, Austin Hooper, and Durham Smythe.
Stanford fans on Monday got the news they'd been expecting for a while now—tight end and leading receiver Zach Ertz will be skipping his final season of eligibility and entering this year's NFL draft. "The Stanford (positives) speak for themselves, and I'm going to miss it," Ertz said. "I've had a lot of great experiences. But I gathered all the facts and made the...
Stanford's focus will be on offensive improvement as it enters the final third of the 2012 regular season. Tight end Levine Toilolo and freshman tackle Kyle Murphy join the show this week to discuss their progress. Murphy's interview wraps up a chat that was cut short a few weeks back.
James Vaughters, Cardinal slaughters. Henry Anderson "Cooper". Levine Toilolo, how low can you go-go? It's free association hour, and it's time to let our minds play. It's a look at the lighter side in this week's Dirty Dozen, courtesy of TreeBoy. (And what's with that name, anyway?)
Stanford visits South Bend this weekend after surviving an overtime shootout with the Arizona Wildcats. Redshirt junior quarterback Josh Nunes had his best performance of the season, going 21 of 34 for 340 yards and two touchdowns. Not surprisingly, his two favorite targets were his tight ends, 6-8 Levine Toilolo and 6-6 Zach Ertz. Toilolo tallied five receptions for 141 yards...
After losing all of 2010 to injury, tight end Levine Toilolo came back last year and had a strong season as a member of the "Tree Amigos" tight end corps, alongside Coby Fleener and Zach Ertz. The Stanford offense made extensive use of three tight-end formations, with different players taking their turns in the spotlight.
Coby Fleener, Zach Ertz and Levine Toilolo, all 6 feet 6 or taller, have caught 13 of the Cardinal's 21 touchdown passes.Coby Fleener, Zach Ertz and Levine Toilolo, all 6 feet 6 or taller, have caught 13 of the Cardinal's 21 touchdown passes.
MORE STORIES >>
College Football News

Delivered to your inbox

You'll also receive Yardbarker's daily Top 10, featuring the best sports stories from around the web. Customize your newsletter to get articles on your favorite sports and teams. And the best part? It's free!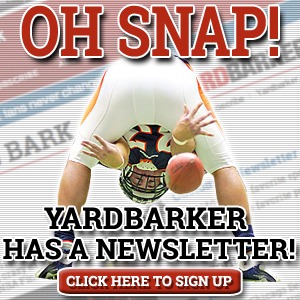 THE COLLEGE FOOTBALL HOT 10