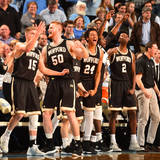 Some of this year's best games were completely under the radar. Whether ti was an innocuous regular-season game hidden in the season, crazy overtime thrillers or something entirely different, there were some of the most enthralling contests this calendar year.Here's a rundown of the 15 best games you didn't see in 2017.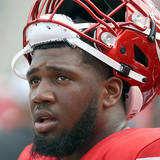 I know what everyone says as they watch all those pre-Christmas bowl games: Who are these guys? Who are these teams? Look at all those empty seats. There's too many bowl games.I get it, but these are huge moments for these players and teams. For the seniors, it may be the last time they ever play on a stage like this. They get to go to new locales and get pampered for a week. It...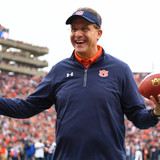 Much like Thanksgiving Day, championship weekend in college football serves as a meaty beginning to the holiday season for fans. Before the excitement of bowl season, Super Saturday provides some incredible fireworks.Everyone's season has come to this moment. Not only are there titles on the line, but recruiting pitches are at stake — and so is a lot of money. All the hard hits,...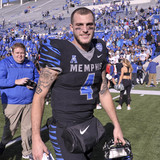 So here we are: championship week. Sure, there are some regular-season games happening (mainly in the Sun Belt, independents and a rescheduled Florida State-Louisiana Monroe tilt), but this is all about the nine conference championship games. There are a couple are de facto playoff games in their own right. The winners of the ACC and SEC title games should get into the College Football...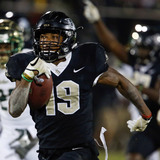 With 10 major college football conference championship games on the slate, it's no wonder Week 14 is casually dubbed championship weekend.Starting on Friday night when Stanford and USC battle for the Pac-12 championship title and ending Saturday night with a trio of title games during prime time, it's going to be a ton of fun for serious and casual fans alike.In addition to the prestige...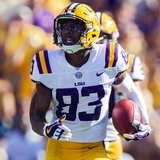 We're more than halfway through the season, and things are just as chaotic as they were at the start of the year. Top teams are dropping games they are supposed to win, and struggling teams have risen up to shock college football week after week.Week 8 is when the pressure starts to build, and teams get tight worrying about conference position, and bowl game eligibility. Here are...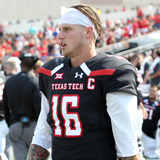 Week 3 was a wild weekend filled with some mild surprises and shocking scores. Week 4 doesn't have as many trap games of sorts as last week did, but most everyone is getting into the conference schedule. Anything can happen in conference play as teams, coaches and players are more familiar with each other and rivalries continue. We also have two matchups between two ranked teams...
YPSIALNTI, Mich. (AP) Logan Woodside threw four touchdown passes, including a 12-yard fade route to Corey Jones with 2:37 left, and Toledo outlasted Eastern Michigan 35-20 on Saturday. Woodside finished 25 of 31 for 247 yards, while Kareem Hunt rushed for 141 yards on 29 carries with a touchdown for Toledo (4-1, 1-0 Mid-American). Woodside's 15-yard touchdown pass to Michael...
TOLEDO, Ohio (AP) Logan Woodside hit three different receivers for touchdowns, throwing for four scores and 239 yards overall to lead Toledo to a 52-17 victory over Fresno State on Saturday. Toledo opened the scoring when Woodside passed to Cody Thompson, who finished with 102 yards receiving, at Fresno State's 20. Thompson skirted two tacklers and got into the corner of the end...
TOLEDO, Ohio (AP) Logan Woodside threw touchdowns to four different receivers and Toledo rolled to a 45-3 win over Maine on Saturday night. Woodside finished 13 of 25 for 329 yards and one interception as the Rockets (2-0) rolled up 516 yards of total offense. Maine opened the scoring before Woodside went to work. He found Corey Jones for an 85-yard score in the first quarter...
MORE STORIES >>
College Football News

Delivered to your inbox

You'll also receive Yardbarker's daily Top 10, featuring the best sports stories from around the web. Customize your newsletter to get articles on your favorite sports and teams. And the best part? It's free!
THE COLLEGE FOOTBALL HOT 10