Going behind the scenes with the Bulldogs coach as he fulfills his obligations.         
The Georgia football team had a huge game  against the Auburn Tigers and an even bigger contest that occurred off the field. That contest was trying to successfully get some of the top players in the nation to commit to Georgia. Although there were many top prospects in Athens for this huge contest I am gonna focus on three top recruits and they are Ronnie Harrison, Josh Sweat...
Nick Marshall has become an accomplished SEC quarterback who led Auburn to a conference championship and BCS National Championship appearance last season, but back in 2011, Marshall played cornerback for Mark Richt and Georgia. He was dismissed from UGA due to a violation of team rules, but has emerged as one of the country's most dangerous offensive players under Gus Malzahn. ...
Matthew Stafford, Auburn-Georgia Game 2007. There's some bad news if you were hoping that Georgia would break out black jerseys for Saturday night's home game against Auburn. Head coach Mark Richt has totally nipped the idea in the bud."Told some players had tweeted about black jerseys, coach Mark Richt was asked if there was a chance the team would wear them on Saturday...
When Georgia Bulldogs Head Coach Mark Richt was asked whether or not his team would be wearing black jerseys against Auburn, he had this to say, "Nah, there's no chance of that, wishful thinking for them." Of course many fans… Read more → The post Georgia Football: I'm With Richt, "Forget the Black Jerseys, Just Play Ball" appeared first on The Lady Sportswriter.
Back in 2007, Georgia, playing rival Auburn, broke out black uniforms for the first time in the modern era. The Bulldogs, behind future NFL stars Matthew Stafford and Knowshon Moreno, won the game easily, 45-20, creating somewhat of a new tradition in the process. The team has worn black digs a few times since with mixed results. With UGA set to play the Tigers at home again this...
Mark Richt's text messages are less than nice after Florida's curb-stomping of the Georgia Bulldogs.
Twitter/@LoganBooker_BI After watching a top Georgia team fall to struggling Florida 38-20, it was natural to wonder whether or not the Bulldogs had looked past the three-loss Gators. Senior linebacker Ramik Wilson seemed to confirm just that this week: Georgia senior linebacker Ramik Wilson on Monday night told reporters he thought the Bulldogs "underestimated" Florida going...
A Georgia fan ripped into Mark Richt for being "too nice." Richt did not sound happy when he responded.
Okay, I'm not trying to stir the pot or anything, but it really made me think a bit when Mark Richt said it was a "definite possibility" the quarterback rotation would continue. It's not that I take issue with the… Read more → The post Georgia Football: Mark Richt is Willing to Let QB Rotation Continue appeared first on The Lady Sportswriter.
MORE STORIES >>
College Football News

Delivered to your inbox

You'll also receive Yardbarker's daily Top 10, featuring the best sports stories from around the web. Customize your newsletter to get articles on your favorite sports and teams. And the best part? It's free!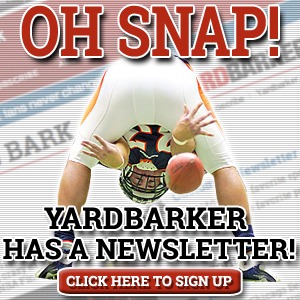 THE COLLEGE FOOTBALL HOT 10