The Buffalo Bills announced the signings of draft picks CB Ross Cockrell, LB Randell Johnson and OT Seantrel Henderson on Thursday. These are the first rookies that the Bills have gotten under contract since the draft concluded last Saturday. Cockrell is a two-time first-team All-ACC selection. He 233 tackles, two sacks, 12 interceptions, two forced fumbles and scored two...
Duke's Chick-fil-A Bowl loss was not just the end of cornerback Ross Cockrell's collegiate football career, it was the beginning of his push toward the NFL. Cockrell is not enrolled at Duke this semester, instead choosing to migrate to California and begin his preparation for the NFL draft. The former Blue Devil is doing his strength and conditioning training with Athletes...
DURHAM, N.C. -- When Duke senior cornerback Ross Cockrell walked into the postgame press conference on Saturday after Duke's second win over a top-25 team this season -- this one a 48-30 win over No. 24 Miami -- he shook his head when he saw the number of media members crammed into a film room. There were rows and rows of media, cameramen cramming their equipment into one of...
DURHAM, N.C. -- Duke head coach David Cutcliffe has visions. No, he's not going insane, although the grind of a season will do that to any head coach. He's always had them, according to senior cornerback Ross Cockrell. Cutcliffe just sees things happening before they happen, and not because he's psychic. It's because of his self-belief. "He just sees things...
DURHAM, N.C. -- Dukes depth chart was released on Tuesday and while its hardly breaking news, its noteworthy that of the nine starters on the defensive and offensive fronts, eight are juniors or seniors. On the depth chart, there are no freshmen on the offensive lineand just one along the defensive line. To have the kind of experience along the front lines is yet another example...
Duke's defense has to be better this season - if only because the Blue Devils couldn't get much worse than in 2012. ''Every Saturday this year is going to be a showcase for us, a showcase to prove what we've worked on in the offseason,'' cornerback Ross Cockrell said Tuesday. They certainly had plenty to fine-tune, and the first chance to show what they...
The Duke defense last year, for lack of a better word, was bad. Horrendous, even, at times. Through a combination of injuries and lack of depth, the Blue Devils finished the year 105th in the country in total defense, giving up 469.2 yards per game (and 36 points). In the ACC, they were last in scoring defense, surrendering more than four more points than the 11th-place team. Home...
Duke senior cornerback Ross Cockrell says he's looking forward to the upcoming season as he hopes to lead the Blue Devils back to the postseason.
Duke defensive back Ross Cockrell says the 6-2 Blue Devils have new goals to conquer
Spring Practice has begun in Durham with a number of questions facing players on both sides of the ball. Defensively Duke must deal with the void left by Matt Daniels. TDD spoke with RS Junior DB Ross Cockrell about that and other topics on Friday.
MORE STORIES >>
College Football News

Delivered to your inbox

You'll also receive Yardbarker's daily Top 10, featuring the best sports stories from around the web. Customize your newsletter to get articles on your favorite sports and teams. And the best part? It's free!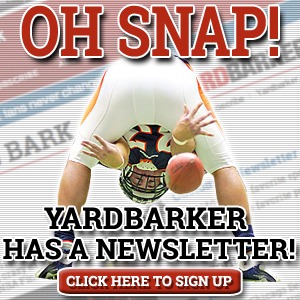 THE COLLEGE FOOTBALL HOT 10