Tauren Poole RB Tennessee #28 Ht: 5'10″ Wt: 205   Strengths: Adequate overall size and strength. Best asset is his vision. Anticipates holes opening and looks very comfortable and instinctive running between the tackles. Adequate straight-line speed; will break off some big runs. Very fundamentally sounds; good hands as a receiver, excellent ball security as a runner...
Former Tennessee football players defensive lineman Malik Jackson and running back Tauren Poole will participate in the NFL Combine, Feb. 22-28, beginning Wednesday at Lucas Oil Stadium in Indianapolis. WATCH LIVE | NFL COMBINE CENTRAL
Tennessee defensive lineman Malik Jackson and tailback Tauren Poole have been invited to the NFL Combine set for Feb. 22-28 in Indianapolis.NFL COMBINE INVITE LIST | JACKSON VIDEO FEATURE | POOLE FEATURE
Tennessee football tailback Tauren Poole will be playing in the 2012 East-West Shrine Game on Jan. 21, 2012 at Tropicana Field in St. Petersburg, Fla. SHRINE GAME WEBSITE | POOLE FEATURE
Tauren Poole wants the license number of the truck that hit the Tennessee football program. <a href='http://twitter.com/wesrucker247' class='twitter-follow-button' data-show-count='false' data-align='right' data-link-color='#82050d''>Follow @wesrucker247@wesrucker247Wes Rucker Poole on Vols seniors: "We look and just say, &...
Sign in or up as InsideTennessee brings you a video interview with senior Tauren Poole who talks about his journey as a Volunteer and his fast-approaching last game in Neyland Stadium. Be sure to come to IT for all things Tennessee athletics.
The Volunteers snapped a 10-quarter streak without a touchdown when Tauren Poole plunged a yard in the first quarter. Their last six-pointer came in the second quarter of a 38-7 loss to No. 1 LSU on Oct. 15, also on a run by Poole. Tennessee pitched only its third shutout in eight years against Middle Tennessee State. Before last year's 50-0 blanking of Tennessee-Martin in...
Tauren Poole ran for two touchdowns as Tennessee beat Middle Tennessee 24-0 on Saturday night.
Tauren Poole ran for two touchdowns as Tennessee beat Middle Tennessee 24-0 on Saturday night. The Vols (4-5) cruised to their 26th homecoming victory in 28 seasons after a month that saw them lose four consecutive games to Southeastern Conference opponents. Austin Johnson intercepted Middle Tennessee's Logan Kilgore and ran the ball to the Blue Raiders 7. Poole had a 1-yard...
Via AP on Fox
KNOXVILLE, Tenn. (AP) -- Tauren Poole ran for two touchdowns as Tennessee beat Middle Tennessee 24-0 on Saturday night. After a month of struggling to produce on offense in four consecutive losses to Southeastern Conference teams, Tennessee (4-5) found some rhythm from some young Vols on homecoming night. The Vols are 26-2 in homecoming games since 1984 and have only lost 12 regular...
MORE STORIES >>
College Football News

Delivered to your inbox

You'll also receive Yardbarker's daily Top 10, featuring the best sports stories from around the web. Customize your newsletter to get articles on your favorite sports and teams. And the best part? It's free!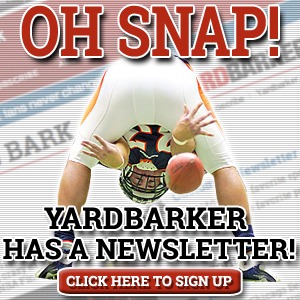 THE COLLEGE FOOTBALL HOT 10