Listen to the latest 'All The Kings Men' podcasts on The Royal Half.
The season is a go! And that means brand new All The Kings Men Podcasts where Jesse Cohen, John Hoven from Mayors Manor and myself actually have some ice hockey to talk about. Check out our thoughts on the Stanley Cup Banner Ceremony and the subsequent awful game that was played immediately afterwards! You can check out the brand-new episode of All The Kings Men Podcast here...
It's Locktober here at The Royal Half and All The Kings Men Podcast!!! So that means we are doing an unprecedented podcasting event where Jesse Cohen and I talk with 30 NHL bloggers from 30 NHL teams in 30 Nights (hopefully!). Jesse and I are really excited about All The Kings Men Locktober... but let's be honest... we are hoping we'll have to kill it in a few days...
A little behind on these... but here are the All The Kings Men Podcast Game 2 and Game 3 recaps in which you can hear myself, Podmaster General Jesse Cohen and John Hoven from Mayor's Manor do the radio equivalent of ******** ourselves. Game 2 Recap: Game 3 Recap: As always, check All The Kings Men here or subscribe to it on iTunes.
The final All The Kings Men Podcast of the 2011-2012 Regular Season comes in 3... count them 3 different flavors! There is the Full Length version which includes a Sharks-Kings preview with Jason Plank from Fear The Fin and a conversation with Meg Jarrell from Kings Court. There is the Abridged Version which does not feature the conversation with Fear the Fin... so screw those...
MORE STORIES >>
Cal Lutheran News

Delivered to your inbox

You'll also receive Yardbarker's daily Top 10, featuring the best sports stories from around the web. Customize your newsletter to get articles on your favorite sports and teams. And the best part? It's free!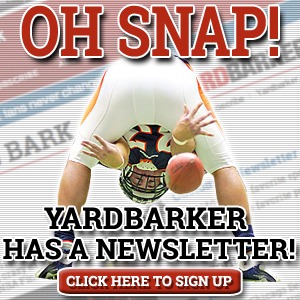 THE HOT 10: Who's Trending