Photo: Kin Man Hui, San Antonio Express-News The early portion of the 2013-14 season has not been easy for LIU Brooklyn (4-6), the three-time defending champions in the Northeast Conference. Injuries have been popping up as often as Jason Brickman assists, and the Blackbirds' definition of defense is generously broad. With only eight, healthy scholarship players practices have...
In December, LIU Brooklyn lost its best player, Julian Boyd, to a season-ending knee injury. That could have been the end of the Blackbirds' two-year run as Northeast Conference champions. Instead of folding, the Blackbirds turned around a season filled with adversity by winning their last five games to win a record third consecutive league tournament title and earn a third...
The star of the Long Island University Brooklyn basketball team and three teammates arrested in a campus brawl had their suspensions lifted Monday and were instead put on school probation and will be suspended for two games each. Julian Boyd, a forward who was named the Northeast Conference player of the year last year, and three other players, Jamal Olaswere, Troy Joseph and C...
The star of the Long Island University Brooklyn basketball team and three other players were suspended Friday after they were arrested on assault charges following a campus brawl. Julian Boyd, a forward named the Northeast Conference player of the year last year, high scorers Jamal Olasewere and Troy Joseph, and a fourth player, C.J. Garner, were arrested Thursday. They were arraigned...
COLUMBUS, Ohio -- It must be spring. The Blackbirds are chirping. The Long Island University Blackbirds, that is. Syracuse was in danger Thursday against North Carolina-Asheville of becoming the first No. 1 seed to lose to a 16 seed in the NCAA tournament before rallying late to survive and advance. Michigan State will take the floor at Nationwide Arena sometime after 9 p.m. ET...
Julian Boyd scored 28 points and Long Island University shot 72.8 percent in the second half to defeat Monmouth (N.J.) 106-86 on Saturday for the Blackbirds' seventh straight win. LIU (12-6, 6-0 Northeast Conference) posted its highest point total of the season, making 24 of 33 field goals in the second half to break open a six-point game at halftime. The Blackbirds shot 63...
Jamal Olasewere and Julian Boyd each tallied double-doubles to lead Long Island University over Sacred Heart 87-81 on Thursday night and push the Blackbirds' winning streak to a season-high four games. Olasewere scored 29 points and grabbed 12 rebounds, while Boyd had 12 points and 12 boards for the Blackbirds (9-6, 3-0 Northeast Conference). C.J. Garner added 18 points and...
MORE STORIES >>
Long Island University News

Delivered to your inbox

You'll also receive Yardbarker's daily Top 10, featuring the best sports stories from around the web. Customize your newsletter to get articles on your favorite sports and teams. And the best part? It's free!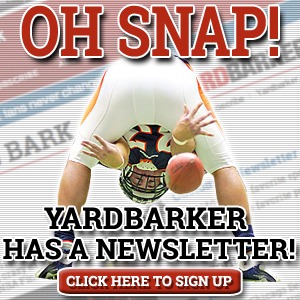 THE HOT 10: Who's Trending