Justin Robinson scored 10 points, grabbed seven rebounds, dished out nine assists and had three steals to lead Monmouth to a 73-58 win over St. Francis Tuesday night. After Sheldon Hagigal's jumper early in the first half gave St. Francis (5-5) a 13-10 lead, Monmouth rattled off 14 straight and never trailed again. Monmouth (4-6) closed the half with a 14-2 run and took a 43...
West Long Branch, NJ -- 94 feet from the basket with 5 seconds to go, Monmouth University's Deon Jones dribbles behind-the-back and then through the entire Mississippi Valley State defense for an incredible, game winning, over-his-head layup yesterday in the Barclays Center Classic at The MAC. The Hawks complete a 13-point comeback and down the Delta Devils, 81-79.**Follow us...
Deon Jones' layup as time expired propelled Monmouth (N.J.) past Mississippi Valley State 81-79 on Friday night. Monmouth led 79-77 with 14.3 seconds remaining, but missed two free throws that would have essentially sealed it. MVSU's James Currington made a layup with 6.1 seconds left to tie the game at 79 and that set up Jones for his last-second shot. Jones finished with...
C.J. Garner scored 16 points, Brandon Thompson had 14, and Jamal Olasewere tallied 13 to help LIU Brooklyn turn a six-point halftime deficit into a 75-65 win over Monmouth on Saturday in Northeastern Conference play. Garner, Thompson and Olasewere each made five shots from the field and combined to hit eight 3-pointers for LIU Brooklyn (8-10, 3-3), which shot just 38.5 percent ...
Andrew Nicholas scored 19 points and dished out six assists to lead Monmouth to an 81-70 win over Tennessee State on Wednesday in the Coaches vs. Cancer Classic. Dion Nesmith finished with 13 points for the Hawks (3-3), who have won two straight games. Jesse Steele and Marcus Ware each had 12 points. Monmouth overcame a strong effort by Tennessee State's Kellen Thornton, who...
Mike Myers Keitt had 20 points to lead six double-figure scorers for Monmouth (N.J.) in a 106-78 rout over Northeast Conference champions LIU-Brooklyn on Saturday night. Andrew Nicholas added 18 points, both Will Campbell and Jesse Steele had 14, Dion Nesmith tallied 11 and Austin Tillotson chipped in with 10 for the Hawks (12-19, 10-8). Steele also added a game-high 10 rebounds...
MORE STORIES >>
Monmouth News

Delivered to your inbox

You'll also receive Yardbarker's daily Top 10, featuring the best sports stories from around the web. Customize your newsletter to get articles on your favorite sports and teams. And the best part? It's free!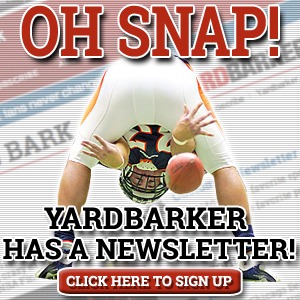 THE HOT 10: Who's Trending