FLAGSTAFF, Ariz. -- Northern Arizona struggled early and couldn't catch up to Northern Colorado on Thursday in a 74-59 loss. Tate Unruh led the Bears in scoring with 24 points, and Derrick Barden added 21. The Lumberjacks were led by freshman Kris Yanku, who had 22 points. "Credit Northern Colorado -- they were focused and they came in and made some tough shots," said...
In a storied career, senior running back Zach Bauman will play his final regular season home game as Northern Arizona (NAU) will play host to the Northern Colorado Bears (UNC) on Nov. 16 at 6:00 p.m. ET. Bauman, who became just the ninth player in FCS history to rush for 1,000 yards in four different seasons, already holds numerous school records. The Chandler, Ariz. product out...
Derrick Barden had 14 points and matched a career-high with 17 rebounds as Northern Colorado defeated Colorado Christian 98-74 Tuesday night. Barden, who recorded his 12th career double-double, was 6 of 8 from the floor. Ten of his rebounds were on defense. Barden had 16 points and 17 rebounds in the season opener against Kansas State. Northern Colorado (2-0) led by as much as...
Chris Bonner threw three touchdown passes for Colorado State-Pueblo as the Division II school squeaked out a 41-36 victory against Northern Colorado on Saturday. Bonner was 20 of 36 for 267 yards, completing his TD passes in the second quarter to give the ThunderWolves (1-0) a 28-23 lead at the half. Cameron McDondle picked up the only rushing touchdown and final score for CSU...
Paul Garnica scored 15 points to lead Northern Colorado to a 90-62 victory over Tabor on Monday night, ending a six-game losing streak. Garnica was 5 of 8 from the field. Tim Huskisson added 14 points, and Emmanuel Addo came off the bench to score 14. Derrick Barden led with nine rebounds. Northern Colorado, which led 41-18 at halftime, never trailed in the game. The Bears shot...
Connor Osborne scored 19 points to lead a balanced scoring attack, and Northern Colorado dominated Southwest 127-81 on Saturday in the Bears' season opener. Osborne was 8 of 9 from the field for the Bears, who started the game on a 14-2 run and never looked back. Paul Garnica added 18 points, Tim Huskisson had 16, and Bryce Douvier scored 15 points and grabbed 10 rebounds. UNC...
Jan 19, 9:00 PM | Dahlberg Arena Northern Colorado Bears vs Montana Grizzlies Odds 6-10TEAM RECORD11-6 The college hoops wagering menu features a clash between Montana and Northern Colorado on Thursday, with the host Grizzlies trying to win and cover the NCAAB point spread. Montana will face the 6-10 Bears, who own a 8-6 ATS mark on the season. In totals betting, the Grizzlies...
Emmanuel Addo had 17 points and 10 rebounds off the bench Saturday night as Northern Colorado defeated Johnson & Wales 98-66. Fellow reserve Tim Huskisson added 15 points; backup Paul Garnica had 12 points and eight assists; Tate Unruh also had 12 points; Tevin Svihovec added 11 points; and Bryce Douvier finished with 10 points and 10 rebounds for the Bears (3-5). Chris O&...
Dec 1, 9:05 PM | Butler-Hancock Pavilion Westminster Ut Griffins vs Northern Colorado Bears Odds 0-0TEAM RECORD2-4 The college hoops wagering menu features a clash between Northern Colorado and Westminster Ut on Thursday, with the host Bears trying to win and cover the NCAAB point spread. The Griffins will try to spoil to the party on Thursday; they are 1-2-2 ATS against...
Nov 26, 4:30 PM | South Padre Convention Center Southern Jaguars vs Northern Colorado Bears Odds 2-3TEAM RECORD1-4 The Northern Colorado Bears will hit the floor running against the visiting Southern Jaguars Saturday, looking to improve their record and boost wagering bankrolls in the process. This matchup is a neutral-site affair being played at South Padre Convention...
MORE STORIES >>
Northern Colorado News

Delivered to your inbox

You'll also receive Yardbarker's daily Top 10, featuring the best sports stories from around the web. Customize your newsletter to get articles on your favorite sports and teams. And the best part? It's free!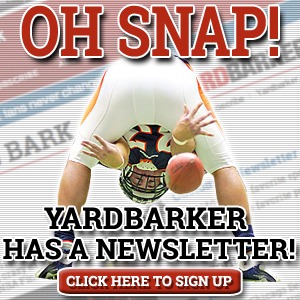 THE HOT 10: Who's Trending