Stephen Holt scored a career-high 29 points as Saint Mary's took a 69-67 victory over Pepperdine on Saturday. With 12 seconds left in overtime, Matthew Hodgson blocked Brendan Lane's shot near the basket. The Waves couldn't get two putbacks to fall and the ball went out of bounds to Saint Mary's (18-7, 8-4 West Coast Conference). The Gaels' Kerry Carter made...
  versus  Here's a match that probably ought not figure to be much of one, but I'll give it a watch and a write-up anyway because I haven't yet seen either of these teams this year. Pepperdine are a team who can make travel plans for the MPSF tournament, whereas UC San Diego are, well....the same as they usually are. They roll into Malibu tonight looking,...
Malcolm Brooks scored 20 of his career-high 24 points in the second half to lead Pepperdine past BYU 80-74 Monday night. The Waves (9-5, 2-0 West Coast Conference) beat the Cougars for the first time in five tries since BYU joined the WCC. The loss was the fourth in a row for BYU, its first such streak since coach Dave Rose took the reins of the program in 2003. Pepperdine took...
NORMAN, Okla. — The OU baseball team become the first diamond team to suffer a loss in 2013, dropping game two of this weekend's three-game set 7-2 to the Pepperdine Waves.
NORMAN, Okla. — The No. 10 Sooners put up a seven-spot in the third and held off the Pepperdine Waves rally to take a 10-7 series opener Friday afternoon at L. Dale Mitchell Park.
Lorne Jackson's layup with 3.5 seconds remaining gave Pepperdine a 60-59 victory over Division II Fresno Pacific Friday night. Jackson, who finished with 16 points, also made a 3-pointer with 17.3 seconds to play for the Waves, but the Sunbirds' Matt Samuels answered with a layup with 8 seconds left to put Fresno Pacific ahead 59-58. There were 18 lead changes and neither...
Lorne Jackson scored five of his 17 points in overtime, including a crucial 3-pointer, and Pepperdine outlasted Houston Baptist 57-53 on Tuesday night. Pepperdine (2-2) also got 12 points from Jett Raines and 10 rebounds from Stacy Davis. Raines scored Pepperdine's first two basket of the extra period, and Houston Baptist (3-2) couldn't catch up after that. A layup by...
TUCSON, Ariz. -- Now introducing ... coach Al Lopez. Huh? Cue the double take. But thats how it was 20 years ago, when Andy Lopez was introduced at a pre-College World Series banquet, back then the coach of Pepperdine Universitys baseball team. "Talk about being humbled," said Lopez. Two weeks later, anyone who didnt know his name at the banquet surely knew it after...
Hector Harold (@H (#!/HectorHarold)ectorHarold ), NMH alum and current Pepperdine transfer will be visiting BU and then #Vermont this weekend. #potentialsuitors as per his tweet (screenshot below):
The Road to Omaha begins today for the No. 14 Sooners, who start the 2012 campaign with a three-game set against the Pepperdine Waves in Malibu, Calif.
Jan 19, 10:00 PM | McKeon Pavilion Pepperdine Waves vs St. Mary's Gaels Odds 7-10TEAM RECORD17-2 Bettors will hope to hit paydirt on Thursday when the St. Mary's Gaels try to run the Waves off the court at McKeon Pavilion in college hoops action. St. Mary's will face the 7-10 Waves, who own a 5-8-1 ATS mark on the season. In totals betting, the Gaels are 8-5...
Dec 31, 6:00 PM | Firestone Fieldhouse St. Mary's Gaels vs Pepperdine Waves Odds 12-2TEAM RECORD7-5 Bettors will hope to hit paydirt on Saturday when the Pepperdine Waves try to run the Gaels off the court at Firestone Fieldhouse in college hoops action. The Waves sport records of 7-5 and 5-3-1 ATS heading into this battle, while the Gaels have 12-2 and 6-2 ATS marks...
UCLA (1-4) returns home to host the Pepperdine Waves (3-2) on Nov. 28 in the Los Angeles Sports Arena. The game is slated for an 8:02 p.m. (PT) tip-off and will be televised on Prime Ticket. It can be heard live on AM 570 KLAC and on channel 85 on Sirius Satellite and Sirius XM Satellite Radio.
Corbin Moore had a double-double and Pepperdine ran off the final eight points to defeat UTSA 70-64 in overtime Saturday. Moore had 14 points and 14 rebounds for the Waves (3-2), who snapped a two-game losing streak. Taylor Darby also had a double-double, with 11 points and 11 rebounds. Jordan Baker scored 14 points, Nikolas Skouen 11 and Joshua Lowery 10. Kannon Burrage scored...
MORE STORIES >>
Pepperdine News

Delivered to your inbox

You'll also receive Yardbarker's daily Top 10, featuring the best sports stories from around the web. Customize your newsletter to get articles on your favorite sports and teams. And the best part? It's free!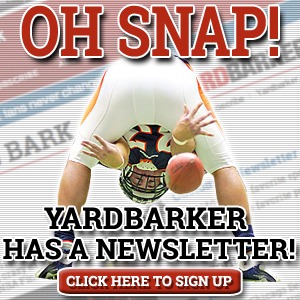 THE HOT 10: Who's Trending