Dyami Starks scored 22 points to lead three Bryant players with 20-plus points as the Bulldogs beat Sacred Heart 76-67 on Sunday. Corey Maynard and Alex Francis had 20 points for Bryant (14-9, 6-2 Northeast Conference). Francis had eight rebounds and Starks made all three of Bryant's 3-pointers, despite 18 team attempts. Louis Montes scored 22 points, including four 3-pointers...
Earl Brown scored 16 points and Saint Francis made 7 of 8 free throws in the final minute to hold off Sacred Heart for a 68-66 win Saturday. After Phil Gaetano's 3-pointer brought Sacred Heart within 61-60, Brown hit two free throws with 29 seconds left. Ben Millaud-Meunier made 5 of 6 free throws over the last 17 seconds, missing his last attempt intentionally with 0.9 seconds...
#1 Massachusetts Lowell (0-1-0, 0-0-0 HEA) vs University of Massachusetts (0-1-0, 0-1-0 HEA) The season didn't open up as planned for UMass Lowell on Friday night. The River Hawks fell to the Sacred Heart Pioneers of the Atlantic Hockey Association, 2-1. Saturday night hopes to be redemption for the River Hawks as they welcome in-state rival Massachusetts to the Tsongas...
Shane Gibson scored 34 points and Justin Swidowski added 12 off the bench to help Sacred Heart beat Bryant for the second time this week, 72-46, on Saturday. Gibson, who scored 30 against the Bulldogs in their last matchup, was 11 of 17 from the field and hit a game-high nine free throws for the Pioneers, who shot 56.8 percent (25 of 44) overall. Swidowski was 5 of 5 from the field...
Jan 21, 3:30 PM | Pitt Center Cent Conn State Blue Devils vs Sacred Heart Pioneers Odds 9-8TEAM RECORD9-11 The Sacred Heart Pioneers will hit the floor running against the visiting Cent Conn State Blue Devils Saturday, looking to improve their record and boost wagering bankrolls in the process. The Pioneers are 9-11 so far on the season, and 0-0 ATS vs. the number. The...
Jan 5, 7:00 PM | Pitt Center Long Island Blackbirds vs Sacred Heart Pioneers Odds 8-6TEAM RECORD7-8 Pitt Center features an NCAAB clash between the host Sacred Heart Pioneers and the visiting Long Island Blackbirds in college hoops action on Thursday. The Blackbirds will try to spoil to the party on Thursday; they are 0-0 ATS against the number this season, while the Pioneers...
Dec 29, 7:00 PM | Lundholm Gymnasium Sacred Heart Pioneers vs New Hampshire Wildcats Odds 6-8TEAM RECORD4-5 Sacred Heart pays a visit to New Hampshire on Thursday, hoping to send the Wildcats to a loss while covering the college basketball spread at Lundholm Gymnasium. The Wildcats are 4-5 so far on the season, and 0-0 ATS vs. the number. The Pioneers, meanwhile, are 6...
Dec 3, 3:30 PM | Detrick Gymnasium Sacred Heart Pioneers vs Cent Conn State Blue Devils Odds 5-3TEAM RECORD4-2 Cent Conn State looks to cover the Blue Devils-Pioneers pointspread on Saturday and improve its overall 4-2 mark when they host Sacred Heart in college basketball action. Cent Conn State battles the Pioneers, currently sitting with a 5-3 mark (0-0 ATS). The OVER...
Nov 23, 4:00 PM | Moon Palace Resort Lipscomb Bison vs Sacred Heart Pioneers Odds 2-3TEAM RECORD3-2 Sacred Heart looks to cover the Pioneers-Bison pointspread on Wednesday and improve its overall 3-2 mark when they host Lipscomb in college basketball action. This matchup is a neutral-site affair being played at Moon Palace Resort. The Bison will look to vanquish their hosts...
MORE STORIES >>
Sacred Heart News

Delivered to your inbox

You'll also receive Yardbarker's daily Top 10, featuring the best sports stories from around the web. Customize your newsletter to get articles on your favorite sports and teams. And the best part? It's free!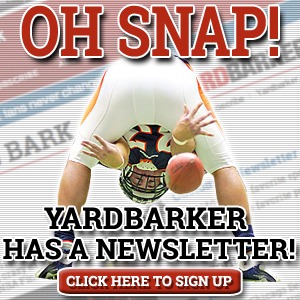 THE HOT 10: Who's Trending