It all looked so good on paper. The UC Irvine Anteaters, the 2013-2014 Big West Champions, had a dominant offense, a stifling defense, depth at every position and two of the best big men in the conference. But then along came the Cinderella known as Cal Poly in the conference tournament.  "We got surprised," said center Mamadou Ndiaye, the Big West's Defensive Player...
UC Irvine Anteaters vs Texas Longhorns In front of a crowd of 23,796 that was leaning towards the Longhorns, UC Irvine and Texas engaged in a pitcher's dual that most people expected coming in. The Longhorns drew first blood in the second inning with a bunt single by Zane Gurwitz that didn't quite look like it was supposed to be more than a sacrifice. Unfortunately for the team...
IRVINE, Calif. -- Every tournament needs a Cinderella story, and the College World Series that begins this weekend has a good one. The UC Irvine Anteaters didn't figure to get there, not after losing eight of their last nine games in the regular season and then facing the No. 1 overall seed, Oregon State, in the regionals. But Wednesday morning they'll board a flight to Omaha...
UC Irvine's 7-foot-6 Mamadou Ndiaye set a Mountain West single season record recording 98 blocks during his freshman campaign. Ndiaye, a native of Senegal, showed during UC Irvine's baseball game against Cal State Northridge that the talent doesn't just apply to the hardwood. Ndiaye averaged 8.0 points and 6.2. rebounds while helping the Anteaters reach the NIT this past...
Luke Nelson scored 15 points and Alex Young added 14 and five assists as UC Irvine beat Cal Poly 64-50 Saturday night. Mike Best finished with 10 points for Irvine, which shot 7 of 16 (43.8 percent) from 3-point range and remained tied with UC Santa Barbara and Long Beach State for first place in the Big West Conference. Cal Poly (8-13, 4-4 Big West Conference) scored on five of...
Will Davis II led the way for UC Irvine with 17 points and seven rebounds in a 91-56 victory over NAIA San Diego Christian on Saturday night. After a relatively low scoring first half in which Irvine (8-7) held a 31-19 advantage, the Anteaters exploded for 60 second-half points including a 16-0 run midway through the period. John Ryan and Chris McNealy added 12 points each for...
Chris McNealy scored 15 points, to lead four players in double figures, as UC Irvine pulled away early from LIU Brooklyn for an 84-64 win Friday night. Landon Atterberry scored LIU Brooklyn's first nine points, the last of which came on a 3-point shot with 15:44 left in the first half, to keep the Blackbirds close in the first few minutes of the game but Will Davis II sparked...
Ioannis Dimakopoulos scored 18 points as UC Irvine cruised to a 110-73 win over Pacifica College Sunday night. Dominique Dunning and Jaron Martin each added 14 points while Will Davis II scored 13 and Luke Nelson had 12. All 14 Anteaters in uniform scored. Pacifica College, a member of the United States College Athletic Association, kept the game close during the first half. The...
versus It's the home opener for the women of Troy, as they come to the Galen Center for the first time in 2013, entertaining in-state rivals UC Irvine. After three weekends on the raod in a row to start the season, USC will play five of the next six at their friendly confines. The UC Irvine Anteaters have been a powerhouse in men's volleyball, and once upon a time...
Last night, the UCLA men's basketball team faced off against the UC Irvine Anteaters and came away with a 80-79 overtime win.In the second half of play, UCLA center Joshua Smith appeared to have an easy lay-up right in front of the basket.Sadly for Joshua, his lay-up caught nothing but air...
Jan 12, 10:00 PM | Bren Events Center Cal Poly Mustangs vs UC Irvine Anteaters Odds 10-6TEAM RECORD6-10 UC Irvine will look to improve on its 6-10 record on Thursday when they host Cal Poly in NCAAB odds action at Bren Events Center. UC Irvine will face the 10-6 Mustangs, who own a 7-6 ATS mark on the season. In totals betting, the Anteaters are 7-7 favoring the UNDER so...
Mike Best came off the bench to score a career-high 17 points, 13 of them in the second half, and help UC Irvine defeat Hope International 76-54 on Thursday night. Best, a freshman, was 8 of 10 from the field. Daman Starring added 12 points and sophomore guard Chris McNealy had 11 for the Anteaters (3-9), who snapped a three-game losing streak. Derick Flowers dished out nine assists...
Dec 22, 10:00 PM | Bren Events Center Hope International Royals vs UC Irvine Anteaters Odds 0-0TEAM RECORD2-9 Bettors will hope to hit paydirt on Thursday when the UC Irvine Anteaters try to run the Royals off the court at Bren Events Center in college hoops action. The Anteaters sport records of 2-9 and 6-3-1 ATS heading into this battle, while the Royals have 3-9 and...
UCLA (5-5) hosts the UC Irvine Anteaters (2-8) on Dec. 20 in the Los Angeles Sports Arena. The game is slated for a 7:32 p.m. (PT) tip-off and will be televised on Prime Ticket. It can be heard live on AM 570 KLAC and on channel 92 on Sirius Satellite Radio.
MORE STORIES >>
UC Irvine News

Delivered to your inbox

You'll also receive Yardbarker's daily Top 10, featuring the best sports stories from around the web. Customize your newsletter to get articles on your favorite sports and teams. And the best part? It's free!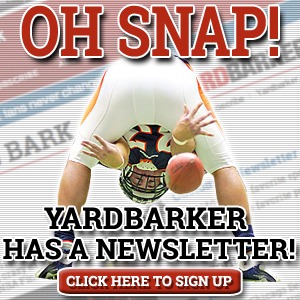 THE HOT 10: Who's Trending