UC Riverside's Taylor Johns with the rarely seen behind-the-head dunk off of an alley-oop pass.**Follow us on Twitter, Subscribe by Email, View via Our Mobile Site, or Return Home
Both the UC Riverside Highlanders and Cal State Fullerton Titans look to rebound from losses as they meet up in Big West Conference action on Thursday at Titan Gym.
Sam Finley scored 19 points to lead California-Riverside to an easy 85-43 win over NAIA Waldorf Thursday night. The Highlanders shot a brisk 51.5 percent from the field, converting 32 of 62 shots and connecting on 8 of 19 shots from long-range. Chris Harriel scored 16 points for UC Riverside (5-8), with Austin Quick adding 13 and Nick Gruninger 12. Lucas Devenny and Taylor Johns...
Dontel Highsmith scored a career-high 27 points as Northern Illinois took an early lead and held on to defeat UC Riverside 71-64 on Sunday. Highsmith, a freshman, was 9 of 11 from the field, including three 3-pointers. He also made all six of his free throws and did not have a turnover. The Huskies (5-5) had fallen behind when UC Riverside's (4-7) Nick Gruninger opened the...
On Friday night, UIC's comeback fell short at UC Riverside, as the Flames fell to the Highlanders 57-56. UIC (5-7), which trailed by as many as 10 points in the second half, took a 56-55 lead with 9.1 seconds left on senior guard Kelsey Barlow's jumper, but junior Nick Gruninger had the answer for UC Riverside (4-6) with 2.6 seconds remaining to put the Highlanders back on top...
Chris Patton scored 19 points, including the game-winning shot with 11 seconds remaining, to help UC Riverside slip by CS Northridge 65-64 on Thursday night. Patton was 8 of 10 from the field and had six rebounds. Patton scored the last 13 points for the Highlanders (4-10, 1-1 Big West). Josh Fox scored 13 points, and Chris Harriel had 11. Robert Smith had six assists. Fox and...
NORMAN, Okla. — After dropping their first attempt, the Sooners have won their first Whitney Hand-less game, proving to be too much to handle in a 70-46 decision over the UC Riverside Highlanders Thursday night at Lloyd Noble Center.
Davin Guinn scored 16 points and pulled down 11 rebounds, and UC Riverside recovered from one of the worst offensive performances in school history with a 91-62 victory over Division III program Whittier on Tuesday night. Steven Jones, Josh Fox and Chris Harriel added 14 points apiece and Chris Patton had 12 for the Highlanders (3-8), who set a school record for fewest points in...
Jan 18, 10:05 PM | Titan Gym UC Riverside Highlanders vs CS Fullerton Titans Odds 10-8TEAM RECORD10-6 College hoops betting interest focuses on the CS Fullerton vs UC Riverside battle Wednesday at Titan Gym as the Titans look to defend home court and cover the NCAAB point spread. The Titans sit at 10-6 (6-6 ATS) on the season. By comparison, the Highlanders are currently...
Jan 12, 10:00 PM | Student Center Santa Barbara Gauchos vs UC Riverside Highlanders Odds 7-5TEAM RECORD8-8 UC Riverside looks to cover the Highlanders-Gauchos pointspread on Thursday and improve its overall 8-8 mark when they host Santa Barbara in college basketball action. Supporters of the Gauchos have watched them go 7-5 and 5-5 ATS on the year, while the Highlanders...
Dec 19, 10:00 PM | Viejas Arena UC Riverside Highlanders vs San Diego State Aztecs Odds 4-6TEAM RECORD9-2 The visiting Highlanders hope to send their backers to the pay window on Monday as they look to cover the spread at Viejas Arena against the San Diego State Aztecs. Supporters of the Highlanders have watched them go 4-6 and 3-5 ATS on the year, while the Aztecs are...
Dec 17, 6:00 PM | Lawlor Events Center UC Riverside Highlanders vs Nevada Wolf Pack Odds 4-5TEAM RECORD7-3 Bettors will hope to hit paydirt on Saturday when the Nevada Wolf Pack try to run the Highlanders off the court at Lawlor Events Center in college hoops action. The Wolf Pack are 7-3 so far on the season, and 6-2 ATS vs. the number. The Highlanders, meanwhile, are...
Nov 13, 5:00 PM | Haskins Center UC Riverside Highlanders vs Texas El Paso Miners Odds 1-0TEAM RECORD0-1 Haskins Center will host Miners vs. Highlanders action on Sunday as both teams try to pay off for bettors in NCAAB action. The Highlanders will try to spoil to the party on Sunday; they are 0-0 ATS against the number this season, while the Miners are 0-0 ATS. UC Riverside...
MORE STORIES >>
UC Riverside News

Delivered to your inbox

You'll also receive Yardbarker's daily Top 10, featuring the best sports stories from around the web. Customize your newsletter to get articles on your favorite sports and teams. And the best part? It's free!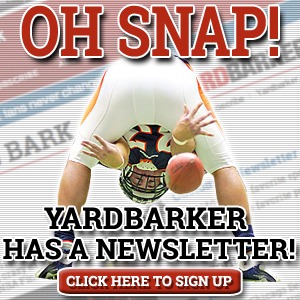 THE HOT 10: Who's Trending