Kayel Locke scored 25 points as UNC-Greensboro held off Claflin, a Division II school, for a 75-70 win on Wednesday afternoon. UNC-Greensboro took a commanding 38-24 lead into halftime, after an early 13-2 run - with nine straight points from Locke. But Claflin responded by making three 3-pointers in the first 5 minutes of the second half to make it 45-38 UNCG. Brian Newsome'...
Kyle Cain scored a game-high 17 points, joining four teammates in double figures, to lead UNC Greensboro to a 97-58 victory over D-II Chowan on Sunday. Cain scored seven points in the opening five minutes, helping to propel UNC Greensboro (2-1) to a 13-7 lead. The Spartans were ahead 49-25 at halftime. RJ White made 11 rebounds as UNC Greensboro owned a 50-22 advantage on the boards...
Trevis Simpson scored 26 points and Derrell Armstrong came off the bench for 21 as UNC Greensboro used a second-half surge to pull away from Winston-Salem State 81-65 Monday night. Leading 55-54, the Spartans (1-1) went on a 19-0 run, holding the Division II Rams scoreless for 6:28 before Justin Glover ended the drought with a jumper. UNC Greensboro, which led by seven at the break...
Derrell Armstrong scored a career-high 30 points as UNC Greensboro rallied to defeat College of Charleston 78-63 Wednesday night, sweeping the season series. Aloysius Henry scored 20 of his season-high 22 points in the second half for the Spartans (12-15, 10-5 Southern Conference), who played without injured guard Trevis Simpson, the league's leading scorer. Trailing 39-33...
Dec 30, 4:00 PM | Robins Center UNC Greensboro Spartans vs Richmond Spiders Odds 2-11TEAM RECORD8-6 Many eyes in the college basketball world will be on Robins Center Friday as host Richmond looks to handle the UNC Greensboro Spartans in NCAAB action. The Spiders sit at 8-6 (5-4 ATS) on the season. By comparison, the Spartans are currently 2-11 (5-6 ATS). Looking to wager...
Dec 22, 7:00 PM | Greensboro Coliseum Virginia Commonwealth Rams vs UNC Greensboro Spartans Odds 8-3TEAM RECORD2-10 The UNC Greensboro Spartans will try to pay off for their supporters on Thursday when they play host to the Rams at Greensboro Coliseum in NCAAB action. The Spartans currently sports a 2-10 record overall in NCAAB action, and have posted a corresponding betting...
Dec 19, 7:00 PM | Cameron Indoor Stadium UNC Greensboro Spartans vs Duke Blue Devils Odds 2-9TEAM RECORD9-1 The Duke Blue Devils will look to boost their win total and cover the spread when they tip off against the UNC Greensboro Spartans at Cameron Indoor Stadium on Monday in NCAAB play. The Blue Devils are 9-1 so far on the season, and 4-6 ATS vs. the number. The Spartans...
Gameday Central | Live Stats | ListenEast Carolina will be returning to action for the first time in 10 days following final exams when it faces the UNC Greensboro Spartans inside the Greensboro Coliseum on Friday and looks to end a three-game losing streak.
Dec 5, 7:00 PM | Greensboro Coliseum Elon Phoenix vs UNC Greensboro Spartans Odds 5-2TEAM RECORD2-6 Greensboro Coliseum features an NCAAB clash between the host UNC Greensboro Spartans and the visiting Elon Phoenix in college hoops action on Monday. This season, the Spartans are 2-6 overall and 2-4 ATS ATS, while the Phoenix are 5-2 and 4-1 ATS against the number. As for...
Game #8-150: North Carolina-Greensboro Spartans at North Carolina A&T AggiesNovember 28, 2011 7:00 pmCorbett Sports CenterBBState Stats/Recap On Monday night the UNC Greensboro Spartans traveled to their home stadium to take on the North Carolina A&T Aggies at the Greensboro Coliseum. Even though the Greensboro Coliseum is UNCGs home court, this particular game was listed...
Nov 28, 7:00 PM | Corbett Center UNC Greensboro Spartans vs North Carolina A&T Aggies Odds 2-3TEAM RECORD3-3 Earning a win and covering the posted spread will be the goals for UNC Greensboro when they take on the Aggies on Monday in college hoops betting action. The Aggies bring a 3-3 record (0-0 ATS) to this tilt against the 2-3 Spartans, who are 1-3 ATS. OVER/UNDER...
Trevis Simpson scored 22 points to lead UNC Greensboro to a 71-58 win over Division II UNC Pembroke on Thursday night. Simpson scored 17 points in the second half as the Spartans (1-2) pulled away from the Braves after a close first half. He tied a career-high with four 3-pointers and was perfect on all six of his free throws. Leading 31-27 at the start of the second half, the...
MORE STORIES >>
UNC-Greensboro News

Delivered to your inbox

You'll also receive Yardbarker's daily Top 10, featuring the best sports stories from around the web. Customize your newsletter to get articles on your favorite sports and teams. And the best part? It's free!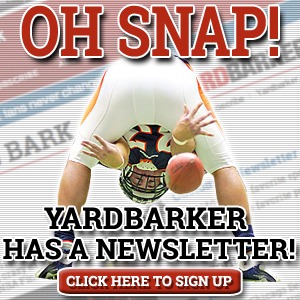 THE HOT 10: Who's Trending