(US Presswire) The Western Kentucky Hilltoppers and Louisiana Monroe Warhawks will meet on Thursday night in a match-up of two Sun Belt schools. Western Kentucky (3-2) enters the game following consecutive wins against Morgan St. and Navy while Louisiana Monroe (2-3)  is coming off of consecutive losses to Baylor and Tulane. Coverage of the game between Western Kentucky and Louisiana...
Before the Western Kentucky Hilltoppers took on the Navy Midshipmen, WKU strength coaches Joe Miday and Scott Wilks broke paddles over each other to psych up the team.  The funniest part is that it looks like only a handful of players saw them break the paddles over each other and the team was already pretty riled up before they did it.  The Hilltoppers went on to beat the Midshipmen...
It looks like Andrew Jackson isn't just some famous dude on the $20 bill. A different Andrew Jackson is making his name in college football, this one being the Western Kentucky University linebacker. He got himself noticed Saturday with a pretty ferocious hit against (regular old) Kentucky when he busted through the line and sacked quarterback Jonathan George on a fourth-down handoff...
SLIGHTLY INAPPROPRIATE
WELP. It's week 1 of the college football season and we have a contender for best game day sign of the year. Bobby Petrino, formerly the head coach of the Arkansas Razorbacks now of the Western Kentucky Hilltoppers, was involved in a motorcycle crash at his last job with a certain female on the back. It happened to be a girl named Jessica Dorrell and she happened to not be Petrino's...
With college football kicking off tomorrow, players are getting riled up to take the field. Today, Western Kentucky's senior linebacker Andrew Jackson spoke with WKU Herald Sports and spewed some strong words ahead of the Hilltoppers' opening game against Kentucky. Take a look: This highly anticipated showdown begins this Saturday in Nashville at 7 p.m. EST. 
Bobby Petrino has had success as a coach and expects to win in his first season at Western Kentucky. Coming off their first bowl game, Hilltoppers players are just as eager to get to the next level with a coach very familiar with the postseason. Petrino, 75-26 in eight seasons with a 4-3 bowl record, is back on the sideline after a one-year absence following his dismissal by Arkansas...
Brandon Doughty doesn't wonder what might have been because of a knee injury two years ago, the Western Kentucky junior is too busy working to become the Hilltoppers' starting quarterback. In fact, Doughty believes things are happening as they're supposed to as he embarks on a new phase with new coach Bobby Petrino while learning a new spread offense. Doughty's coming...
These new jerseys for the Western Kentucky Hilltoppers are actually pretty sweet.  My favorite part is the university seal in the number, they are the only team in the country that has something that unique.  The font of the numbers and writing is a great choice, and so is the decision to go to the chrome helmet full time.  It looks like the Hilltoppers have three different uniform...
Our summer of college uniforms continues, and we've had numerous uniform releases already today. Today, the Western Kentucky Hilltoppers released photos of several new football uniforms that they will sport in the fall: First look at WKU new unis from @RussellAthletic #uniswag pic.twitter.com/vAlcvqPInt — Uni Swag (@Uniformswag) July 18, 2013 Great new look for the Hilltoppers...
No. 62 Western Kentucky Hilltoppers (7-6) Coach Bobby Petrino (first season at Western Kentucky and 75-26 overall)Returning Starters: 15, 6 offense, 7 defense, 2 special teamsRecruiting Rank: 90Strength of Schedule: 120 Bobby Petrino's last stint as a football coach went very well on the field, but horribly off of it. His career at Arkansas ended with a motorcycle accident...
BACK IN THE SADDLE
The last time we saw Bobby Petrino, he was literally a battered and bruised man, but now it's being reported that the former Arkansas coach has found himself a new coaching gig.
Western Kentucky guard Derrick Gordon says he's transferring from the school after leading the Hilltoppers in scoring and rebounding on their way to an unlikely NCAA tournament bid. Gordon said in a statement Thursday that he wants to move closer to his family in Plainfield, N.J., but did not say what schools he's considering. Gordon was an integral part of Western Kentucky...
Teeng Akol found himself on the bottom of Western Kentucky's midcourt dogpile inside Summit Arena. The Hilltoppers' junior didn't mind in the least. Akol scored 23 points and George Fant added 17 as Western Kentucky kept its dancing shoes on for a little while longer, earning a 74-70 win over North Texas on Tuesday night in the championship game of the Sun Belt conference...
Derrick Gordon and Jamal Crook scored 13 points apiece as Western Kentucky beat Arkansas-Little Rock 65-53 on Saturday, snapping a five-game losing streak. Crook was 6 of 7 from the field and knocked down his lone 3-pointer. Gordon hit only 4 of 12 shots from the field but made a game-high five free throws. Western Kentucky (6-14, 2-5 Sun Belt Conference) trailed most of the first...
MORE STORIES >>
Western Kentucky News

Delivered to your inbox

You'll also receive Yardbarker's daily Top 10, featuring the best sports stories from around the web. Customize your newsletter to get articles on your favorite sports and teams. And the best part? It's free!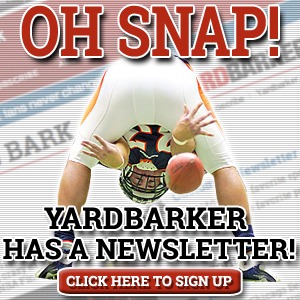 THE HOT 10: Who's Trending