Found May 24, 2012 on Wrestlechat.net:
PLAYERS:
Brooke Hogan
,
Robert Roode
,
Austin Aries
,
AJ Styles
,
Daniel Bryan
,
Jeff Hardy
,
Samoa Joe
,
Courtney Love
,
Jeff Jarrett
,
Ric Flair
,
Vince McMahon
LIVE BAIT: TNA HAS A CHANCE AT A PRODUCTIVE SUMMER By Justin Henry   Not even the news of Brooke Hogan (whom comedian Louis CK once referred to as "Hulk Hogan's grown-up cum") signing on with Total Nonstop Action can temper the possibilities that lie ahead.   Tonight will be the last time for an imprecise period (known now simply as "the summer") that TNA Impact Wrestling will be taped in advance. Beginning May 31, Impact will go live on Thursday nights, a welcome change in the eyes of many.   Maybe it's just me, but it seems as if TNA is finally going to turn the corner and make the most of its previously-squandered opportunities. Grant you, many optimists have paid that lip service before in regards to wrestling's #2 promotion, and that's led to the duffers of TNA's creative wing failing to live up.   But finally, after what seems like an eternity of waiting for one of those 1000 monkeys at those 1000 keyboards to pound out a Shakespearian sentence, TNA has strung together some viable competence lately.   Much of the recent wave of optimism seems to stem from Sacrifice on May 13, a show that, much like most prior TNA PPV offerings, seems to get overshadowed, dismissed as another three-hour ghost that will be vaporized away into the trap of forgotten wresting history. I mean, if you've seen one TNA PPV, you've seen them all, right? A million run-ins, pointless gimmick matches, nonsensical turns, and a bunch of WWE and WCW washouts clogging the pipeline.   Sacrifice, however, was different. You had well-regarded young stars going over in World Champion Robert Roode (in a solid ladder match over Rob Van Dam) and X Division Champion Austin Aries (by submission over the rejuvenated Bully Ray), both in really good matches. There was also a tremendous wrestling exhibition between Kurt Angle and AJ Styles, which didn't quite rival the CM Punk-Daniel Bryan epic showcase, but was nonetheless a wrestling clinic worth checking out.   Impact that week was also one of the better episodes in a while, focusing heavily on wrestling and the TNA World Heavyweight Title. 4 matches were held to determine possible contenders for Roode's bounty, and they all delivered from a "quality TV match" standpoint. Bully went over RVD, Jeff Hardy squeaked one out over Mr. Anderson (after Anderson upended him at the PPV), Kurt Angle won out over old rival Samoa Joe, and AJ Styles was the last man standing in a battle royal.   Compared to WWE Raw, which is as unfocused as Courtney Love doing trigonometry these days, TNA seems to have a plan in place, and a means of showing off every valuable member of their roster. With Russo long gone, the company has been awash with a sense of renewal and meaning, one that it hasn't had since the Asylum days, when Jeff Jarrett's ego was reined in from time to time.   They even parted ways with Ric Flair, after wasting two years letting the penniless drunkard run amok on their shows with his dignity receding faster than his hairline.   Even Hulk Hogan, whom I'm more content to see render himself physically useless after stretching the truth until finally snaps and concusses him into a vegetative state, didn't look out of place on Impact. He promoted the roster and their matches with his trademark showmanship, and he made the roster look important, without overshadowing a single person.   The wrestlers all focusing on the World Title, which is generally defended in main events? Check. A roster that's thinning out on burned-out Hall of Famers in favor of young-and-hungry talents that give TNA a fresher edge? Check. Demonstration of the capability of putting on quality events? Check. A solid vision for the future in lieu of booking on a napkin on the fly? Check.   Is TNA actually getting good at this game?   Or is WWE just so full of their own bloated ego and self-congratulation that we're happy if an alternative shows the slightest hint of competence?   Regardless, we sit a mere 168 hours away from TNA's second attempt at feeding their free show live to a large audience, many of them remembering all the empty promises and unfulfilled potential and same-old-same-old that plagued the company in their previous climbs.   Inevitably, some will give TNA a second chance, especially with Brooke Hogan, among others, hitting the road on a media blitz for Impact Wrestling. Some may be harder to sway, but I will say this as a frequent critic of an oftentimes baffling product: when I rip something, it's because I wish it was better. My mockery of TNA isn't from the depths of myself that wishes to see the company die, skull and crossbones, condemned in its own filth. Not at all.   I mock TNA because I WISH it was better. I want a company that will challenge WWE, shove them off the perch, dare them to get up and fight, and smack them right across the mouth as they get their feet set. Barring UFC's lopsided dominance of the PPV market, no one has stood toe to toe with Vince McMahon since 1999, when WCW's free-fall commenced. Since 2001, when Vinnie Mac helped the remnants of "The Big Boys" into their casket, he's found himself less inclined to make great wrestling.   Why do you think Vince is so quick now to venture into movies, special interest groups, and politics? Because he's conquered wrestling; he wants something new to conquer. And as he fails at conquering those mediums, he'll keep trying to win at wrestling's expense, because to Hell with wrestling; he already beat that.   Or did he?   It's been ten years. It's time for TNA to quit jerking around and finally make a fist-first lunge at Vince McMahon's glassier-over-time jaw. They swung in 2010, and they missed, but it's not 2010 anymore. There's a new vision, a new hope, a new approach, and most of all, a new chance.   It's time for TNA to take that chance, and hit the home run that they've always had it in them to hit. FOLLOW ME AND GIVE SOME FEEDBACK
**Blue Bar Cage on Facebook**
**Justin Henry on Twitter**  FOLLOW US on FACEBOOK using key word "WrestleChat" and on TWITTER at Twitter.com/WrestleChatNet
Follow me personally on twitter at Twitter.com/cynicjrh!
Also check out all of my blogs at BlueBarCage.com!
Original Story:
http://wrestlechat.net/blue-bar-cage-...
THE BACKYARD
BEST OF MAXIM
RELATED ARTICLES
Brooke Hogan has been all over the media promoting TNA for her big debut next Thursday night. In the promo below, she shows off her Hulkster side:   Follow me on Twitter: www.twitter.com/therealjeffpeckDownload my wrestling podcast "The Still Real to Us Show" every Thursday at www.wheelhouseradio.com & www.wrestlechat.net
- According to PWInsider.com TNA have filed lawsuit against WWE and former TNA and WWE office worker Brian Wittenstein for interference with existing contracts, conversion, breach of contract, civil conspiracy, unfair competition, and violation of the Tennessee Uniform Trade Secrets Act. They are also suing Wittenstein for breach of duty of loyalty. TNA are basically alleging that...
Brooke Hogan will be appearing on multiple television and radio programs in the New York City area on Thursday to promote her arrival to the cast of the highly-rated weekly wrestling program, TNA's IMPACT WRESTLING starting Thursday, May 31 on Spike TV. Catch the second generation entertainer on Thursday on the following shows:Television*Fox & Friends (Fox News Channel 8-9am...
Brooke Hogan will be doing a host of media appearances tomorrow promoting the beginning of live iMPACT! Wrestling episodes this summer, which coincides with her May 31st debut. She will be in New York City and appear on Fox & Friends from 8:00 – 9:00 AM, then taping appearances for Inside Edition and Showbiz Tonight with A.J. Hammer. The latter will air at 11 PM tomorrow after...
- Brooke Hogan has been all over the media promoting TNA for her big debut next Thursday night. In the promo below, she shows off her Hulkster side: - For next week's live episode of Impact Wrestling, fans will be able to vote on the opponent for TNA Television Champion Devon. TNA will be revealing one challenger per day on their website and fans will legitimately vote the opponent...
Brooke Hogan will be appearing on multiple television and radio programs in the New York City area on Thursday to promote her arrival to the cast of the highly-rated weekly wrestling program, TNA's IMPACT WRESTLING starting Thursday, May 31 on Spike TV. Catch the second generation entertainer on Thursday on the following shows: Television: *Fox & Friends (Fox News Channel 8...
Brooke Hogan appeared on the Fox & Friends show this morning along with Velvet Sky, and ODB. Brooke said she's excited to be with the company because since she grew up in a wrestling family, she always wished she could get involved. Here is video of the appearance… Watch the latest video at video.foxnews.com
– Jeff Hardy appeared on Highway 2 Helms with Shane Helms Wednesday evening. The podcast is available here. – Robbie E and Velvet Sky appear at Direct Auto Insurance 300 E Veterans Memorial Blvd. Killeen, Texas on June 14 from 2:00 to 4:00 p.m. Call 254-519-1213 for more information. – Brooke Hogan appeared on Fox News Channel's Fox & Friends Thursday morning to promote...
Entertainment News

Delivered to your inbox

You'll also receive Yardbarker's daily Top 10, featuring the best sports stories from around the web. Customize your newsletter to get articles on your favorite sports and teams. And the best part? It's free!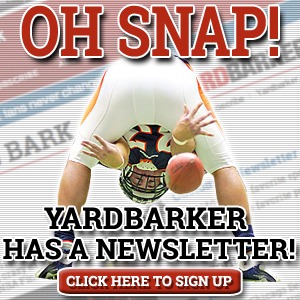 Latest Rumors
Best of Yardbarker

Today's Best Stuff

For Bloggers

Join the Yardbarker Network for more promotion, traffic, and money.

Company Info

Help

What is Yardbarker?

Yardbarker is the largest network of sports blogs and pro athlete blogs on the web. This site is the hub of the Yardbarker Network, where our editors and algorithms curate the best sports content from our network and beyond.