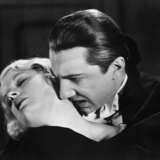 Horror fans are a notoriously passionate and protective lot. They love what they love without shame, and will scorch the earth in defense of their favorite versions of monsters, slashers and franchises. Many of these creatures and properties have been reinvented multiple times (Tom Cruise introduces yet another new variation on "The Mummy" this week), and occasionally the new take...
The coming of age comedy HairBrained centers on 14-year-old genius and social misfit Eli Pettifog (Alex Wolff) who, after being rejected by Harvard, settles for Ivy League wannabe Whittman College.
MORE STORIES >>
Entertainment News

Delivered to your inbox

You'll also receive Yardbarker's daily Top 10, featuring the best sports stories from around the web. Customize your newsletter to get articles on your favorite sports and teams. And the best part? It's free!