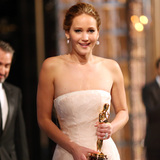 Everyone loves a good movie, and every once in awhile, the ceremony which hands out the film industry's highest honors can be just as entertaining as any blockbuster. We remember the hilarious hosts, the dramatic and touching speeches, and the occasional stunning upset of a category win, making for great water cooler talk the next day. Yet even more than that, we remember the jokes...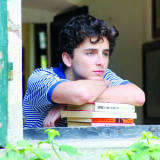 The nominees of the 90th Academy Awards (airing on Sunday, March 4) were announced in late January, meaning film fans have already had a month to see the various contenders. And considering the fact that all films had to have been released prior to the start of 2018, it has actually been at least a couple months, or even up to a year, in some cases. So how many people actually saw...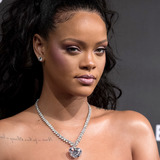 Rihanna, it's time to take a bow.Born on February 20, 1988, we are now at the dawn of RiRi's 30th birthday, and if you are looking for a fresh bout of inspiration, look no further than what the crown princess of pop music has managed to accomplish within her three decades of life. Her knack for picking out the right productions for the right cultural moment meant that her music is...
2017 was shaping up to be an unremarkable year for Hollywood, but that all changed in September with the shocking revelations of sexual misconduct perpetrated by some of the industry's most powerful men. Handing out Oscars may feel trivial in such a climate, but given the Academy of Motion Picture Arts & Sciences' recent diversity initiatives, this year's ceremony gives the industry...
Actor James Franco has been named the grand marshal for the 55th running of the NASCAR Sprint Cup Daytona 500 (Feb. 24, 12 p.m. ET on FOX). Franco is the star of the upcoming Disney movie, "Oz the Great and Powerful." Through his role, Franco will give the command, "drivers start your engines." He'll also be introduced at the drivers' meeting, participate in prerace ceremonies...
MORE STORIES >>
Entertainment News

Delivered to your inbox

You'll also receive Yardbarker's daily Top 10, featuring the best sports stories from around the web. Customize your newsletter to get articles on your favorite sports and teams. And the best part? It's free!