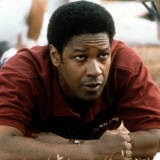 When Hollywood goes hunting for captivating drama, they need look no further than the world of sports. All the elements are there: the thrill of victory, the agony of defeat, triumph over adversity and healing in the face of tragedy. Sometimes filmmakers work a variation on a real-life event (e.g. "Rocky" was inspired by the Muhammad Ali-Chuck Wepner fight), but they're just as likely...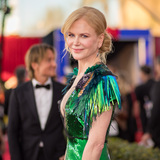 The debate has been raging for years now: is television better than the movies? Considering the epic sweep of "Game of Thrones," the star-studded drama of "Big Little Lies" and the whip-smart hilarity of "Veep," the argument can be made that TV now offers up a more robust selection of entertainment, some of which consistently exceeds any given year's Oscar nominees in terms of quality...
The long-awaited full trailer for Blade Runner 2049 has been released, but the preview doesn't really provide much more information than the teaser which hit the internet just before last Christmas. That's surely intentional, as Alcon Entertainment and Warner Brothers — along with director Denis Villeneuve (Arrival) — don't want to reveal too much about the story and whatever...
Jared Leto isn't exactly a ray of sunshine following a rather disappointing debut of Suicide Squad. Suicide Squad spoilers appear below. You've been warned. Leto, who appears as Joker in the film, wasn't too happy about how the film was edited and was critical of how many of his scenes were removed from the final version of the movie. In an interview with IGN, Leto mentions...
If you were a part of the cast or crew on the set of Suicide Squad and received a gift from Jared Leto, you might want an assistant or friend to open that box for you. As you likely know, Leto — who won the 2014 Best Supporting Actor Academy Award for his role in Dallas Buyers Club — is playing The Joker in the upcoming DC Comics film, and there have been several stories about...
MORE STORIES >>
Entertainment News

Delivered to your inbox

You'll also receive Yardbarker's daily Top 10, featuring the best sports stories from around the web. Customize your newsletter to get articles on your favorite sports and teams. And the best part? It's free!