2017 was shaping up to be an unremarkable year for Hollywood, but that all changed in September with the shocking revelations of sexual misconduct perpetrated by some of the industry's most powerful men. Handing out Oscars may feel trivial in such a climate, but given the Academy of Motion Picture Arts & Sciences' recent diversity initiatives, this year's ceremony gives the industry...
Sometimes, a movie that emerges as a critical darling turns out to be overhyped — especially among the movie press as observers try to steer the conversation toward a particular film as a Academy Award favorite. Midway through January (and a week before the Oscar nominations are announced), no film has really emerged as the Best Picture front-runner. But The Post was at the top of...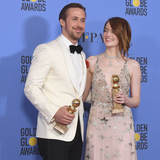 Since 1951, the Hollywood Foreign Press Association (HFPA) has bestowed awards upon its picks for the best in television and film. For many of those years, a Golden Globe win signaled potential Oscar gold. Since the awards show's inception, the Golden Globes accurately selected 43 of 65 possible Oscar wins for Best Picture.Since awards for Best Picture are given for both Drama and...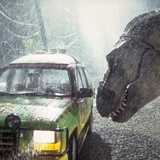 There's only a couple weeks left before 2017's year in film will come to an end. But don't fret, because the strong showing in 2017 might get topped by all of the numerous highly anticipated movies making their debuts in 2018. In fact, even the number of sequels alone is impressive, especially when you add prequels into the mix (which, for the record, we did). Here are 25 sequels...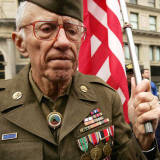 Hollywood and the military have always had a unique and sometimes complicated relationship. While numerous films depict feats of heroism on the battlefield, few films truly capture the difficulties in transitioning from combat to civilian life. That said, films like 2017's "Thank You For Your Service" show a commitment towards sharing the stories of returning vets, highlighting their...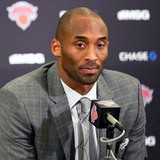 As is often the case whenever the New York Knicks play a game at Madison Square Garden — irrespective of whether or not the Knickerbockers are actually playing well — the stars were out and about on Sunday as the team hosted the Los Angeles Lakers. Kobe Bryant was in attendance, for obvious reasons (sucks […]The post Three amigos: Kobe Bryant kicks it with 50 Cent, Meryl Streep at...
MORE STORIES >>
Entertainment News

Delivered to your inbox

You'll also receive Yardbarker's daily Top 10, featuring the best sports stories from around the web. Customize your newsletter to get articles on your favorite sports and teams. And the best part? It's free!