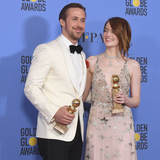 Since 1951, the Hollywood Foreign Press Association (HFPA) has bestowed awards upon its picks for the best in television and film. For many of those years, a Golden Globe win signaled potential Oscar gold. Since the awards show's inception, the Golden Globes accurately selected 43 of 65 possible Oscar wins for Best Picture.Since awards for Best Picture are given for both Drama and...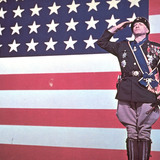 War is hell, but these 25 films are sublime in depicting the the many horrors our greatest generation faced, sometimes with a side of hope.
Barbra Streisand has been captivating audiences and moviegoers alike since she made her recording debut in 1962 at the age of twenty. Blessed with a powerful yet versatile singing voice, and a live performance talent every bit its equal, it's no wonder she's as popular today as she was in her 1970s prime. There's only one Babs, and it's impossible to imagine a world without her....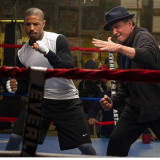 Finding something to watch on a streaming service can be daunting because of the overabundance of options. There's always a new and exciting original series, plenty of Hollywood blockbusters, and, heck, reruns of old favorites available to watch. Sports movies are a special breed. For the most part, they hit similar beats: meet the team, here's the coach keeping it all together,...
Movies Robert Redford is on a boat!
This sounds like it should be the title of spy thriller starring a young Robert Redford or Charles Bronson, but instead it is exactly what the title says--the hockey team's mascot, a condor, got loose before the game Saturday night. Saying 'gone wild' is a little unfair. The poor bird looked more like he was looking for a way out than anything else. It's something to see how jumpy...
Actor Robert Redford said he wanted to film the baseball classic, "The Natural," at Wrigley Field but couldn't because the ballpark didn't have lights at the time.
MORE STORIES >>
Entertainment News

Delivered to your inbox

You'll also receive Yardbarker's daily Top 10, featuring the best sports stories from around the web. Customize your newsletter to get articles on your favorite sports and teams. And the best part? It's free!