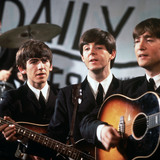 However you measure pop-music success – hit singles, album sales, industry awards, critical acclaim – the Beatles rank near the top. The band has maintained a staggering level of respect among their peers and fellow artists since they first burst on the scene in 1963, as demonstrated by the thousands of cover versions of their songs that have been recorded over the last 50 years...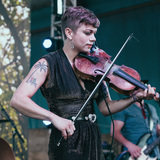 Country music may care more about tradition than innovation, but nothing can stay the same forever. Here's a list of 20 Nashville insurgents who are bringing new sounds and new perspectives to country music from southern soul, Nashville hit-makers, barroom poets to fearless feminism – this isn't your parents' country music.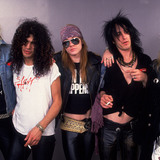 Every year, there are plenty of wins to take issue with at the Grammys – who should have won, who shouldn't have won, who should have been nominated but wasn't. There's a surprisingly star-studded list of artists who have repeatedly, consistently been on the wrong end of those arguments, from first-generation rock 'n' rollers to some of today's most prominent performers.
You could make a pretty good playlist out of the songs that should have won a Grammy but didn't. From the Wall of Sound to the 11th-biggest single of 2013, here are some of the best songs the Grammys missed over the years that still resonate today.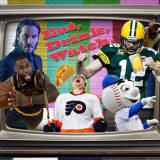 It's been a long week. You're tired. You're hungry. You're thirsty. You just want to find something to watch and unwind only to find not only do you have too many games to choose from on any given night to watch, there is an entire catalog of shows and movies you can barely keep up on. When did our weekends turn into so much work?Let's make it simple. Here is what you want to eat...
"I was on the Beatles back in '96. I guess it's fitting that I'm now with the Stones. Either way I was just a roadie setting up the stage for both teams." That was Steve Kerr's response to Rick Carlisle's comparison between the Rolling Stones and the must-see attraction that is this year's Golden State Warriors. But while the Rolling Stones certainly had a few momentous years, they...
In recent years, many professional stadiums and ballparks alike have seen an influx in concert popularity at their respective venues.  Yesterday, the National Champion Ohio State Buckeyes elected to open the Horseshoe gates to a Rolling Stones concert, the first time the stadium had played host to a concert in roughly 12 years. As many would expect, the Rolling Stones drew a fantastic...
Thanks to the Georgia Tech Yellow Jackets, The Rolling Stones have a stop on their upcoming tour in Atlanta, Georgia. According to recent reports, Georgia Tech is set to host a concert from the legendary rock band at Bobby Dodd Stadium. The stop in Atlanta will come in June. It is certainly an interesting development, but there is a very good reason for Bobby Dodd Stadium to host...
Ladies and gentlemen … The Rolling Stones are back! The band has announced that they will kick off their new 15-city North American stadium, ZIP CODE tour, in San Diego on May 24 at Petco Park. The band will visit the Indianapolis Motor Speedway in Indianapolis on July 4. The tour will make stops in Columbus, Minneapolis, Dallas, Atlanta, Orlando, Nashville, Pittsburgh, Milwaukee...
Booze Here's some stuff to give you the moves like Jagger. Sorry, we went there.
MORE STORIES >>
Entertainment News

Delivered to your inbox

You'll also receive Yardbarker's daily Top 10, featuring the best sports stories from around the web. Customize your newsletter to get articles on your favorite sports and teams. And the best part? It's free!