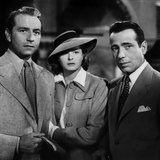 What makes an iconic film quote? It should be a memorable part of the movie, of course. The film it is from should also be identifiable based on the recitation of the line alone. But the most iconic quotes, however, are the ones that are so famous that you can't even use those words in casual conversation without them reminding the average person of the movie. To celebrate the 75th...
With "Geostorm" poised to lay waste to multiplexes this Friday, now's as good a time as any to ask why we love watching the utter obliteration of vehicles, buildings, cities, continents and whole planets. And why are we do we keep going back to these movies when they tend to insult our intelligence with their implausible setups and unbelievably stupid plot twists? There's some kind...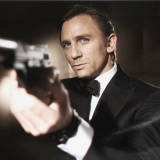 With "Kingsman: The Golden Circle" set to hit theaters on Sept. 22, we got to thinking about some of the best spies of all time in both film and TV. Although there have certainly been a lot throughout Hollywood's long and storied history, obviously not everyone could make an exclusive top-20 slideshow like the one we created. For the record, the spy genre generally includes those...
Neil Lennon was involved in what he described as a "bizarre" press conference ahead of Celtic 's Champions League clash with Spartak Moscow. At the Hoops' hotel in Moscow a local journalist, in the most offbeat way, engaged the bemused Parkhead boss in discussion about various topics including Rangers, Sir Sean Connery and former Celtic midfielder Aiden McGeady, who now plies his...
Scotland's own Sean Connery and Alex Ferguson crashed Andy Murray's post-match news conference after he won his U.S. Open semifinal Saturday. ''Excuse me for interrupting,'' Connery, the Oscar-winning actor, said right after the Scottish tennis star answered a question about getting a day of rest before the final. He then introduced Murray to Ferguson, the Manchester United manager...
MORE STORIES >>
Entertainment News

Delivered to your inbox

You'll also receive Yardbarker's daily Top 10, featuring the best sports stories from around the web. Customize your newsletter to get articles on your favorite sports and teams. And the best part? It's free!