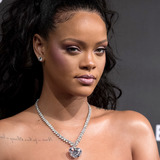 Rihanna, it's time to take a bow.Born on February 20, 1988, we are now at the dawn of RiRi's 30th birthday, and if you are looking for a fresh bout of inspiration, look no further than what the crown princess of pop music has managed to accomplish within her three decades of life. Her knack for picking out the right productions for the right cultural moment meant that her music is...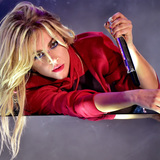 Every year, the Recording Academy capitalizes on their new batch of Grammy nominees by putting out an album that rounds up that year's most notable nominated songs or artists in a concise little package for the one-stop music fan. The Academy makes a quick buck while also perhaps exposing casual consumers to a couple genres or artists off the usual radar. Let's make no mistake though...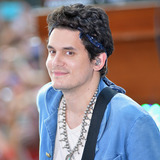 A Grammy carries a certain promise of immortality. Win one, just one, and your name is etched in history. But that's no guarantee that you or your music will live on in people's lives. In some cases, it's a matter of a cultural shift (people produce novelty songs besides Weird Al?), and in other cases, well. Some musical acts end up sabotaging themselves, while others just truly...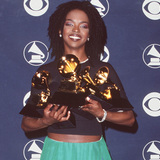 Best New Artist is a notoriously treacherous category for Grammy voters – and for the nominees, too, considering the award is sometimes regarded as a curse. It's a guessing game, and it's not exactly clear what's at stake – is it strictly a judgment on the album or song under consideration that year, or is it a speculative award, meant to predict future success? Over the last 21...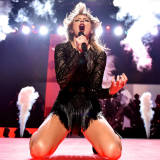 The predicted 2018 Grammy showdown between Kendrick Lamar and Ed Sheeran won't be the main drama when the annual awards are announced on Jan. 28 – this year's reminder that there's no such thing as a sure thing at the Grammys. Lamar kept up his part of the deal with seven nominations, including a nod for Album of the Year and Record of the Year. Sheeran, however, earned only two...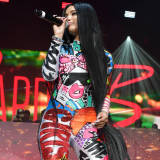 The 2017 American Music Awards will be announced this Sunday, Nov. 19, and the list of nominees for this year's Artist of the Year honor is testosterone-heavy. And it's certainly not because the ladies took the year off.For the first time in the history of the American Music Awards, there are no female artists nominated for the top honor, Artist of the Year. None.The nominees for...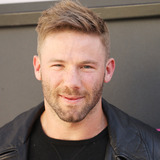 When it comes to Julian Edelman's reaction to charting at only No 71 on NFL Network's NFL Top 100 list, all the New England Patriots wide receiver can do is "Shake it Off," apparently.That's right. When asked to respond to his relatively low ranking during an appearance this week on NFL Network, Edelman invoked the lines from the Taylor Swift smash hit to articulate his thoughts...
Another weekend of NBA basketball, another Cleveland Cavaliers series win, with the Golden State Warriors not far behind them. In a way, these playoffs have been a Cinderella story — but only the first part, when all she does is sweep. Let's honor the victors, shame the defeated, and let the heroes of this weekend get their shine. Because many of them might not make it through the...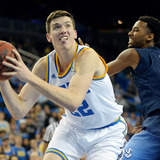 Things are going so well for T.J. Leaf that the UCLA freshman decided why not swing for the fences? Leaf, who was honored as the Pac-12 Player of the Week, sent out a tweet on Sunday directed at singer Taylor Swift. Here he is asking her to come watch a Bruins game: Hey @taylorswift13 when are you gonna come out to a UCLA game?? — TJ Leaf (@tjleaf22) December 18, 2016 Leaf...
The Miami Heat will take the floor at AmericanAirlines Arena on Wednesday night to open up their season with a tilt against the Charlotte Hornets. But on Tuesday, the Miami arena was the domain of Taylor Swift. And Dwyane Wade was there to welcome her to his home turf. Swift was making a stop in Miami on her enormously successful 1989 World Tour and Wade did his best to make her...
MORE STORIES >>
Entertainment News

Delivered to your inbox

You'll also receive Yardbarker's daily Top 10, featuring the best sports stories from around the web. Customize your newsletter to get articles on your favorite sports and teams. And the best part? It's free!