Found September 22, 2013 on Formula 1 Blog:
Sebastian Vettel won the 2013 Singapore Grand Prix, streaking off into the distance after a dash into the first turn with Nico Rosberg on the start. He never relinquished the lead, despite a Safety Car for Daniel Ricciardo and brake vibrations. Fernando Alonso took advantage of the SC, diving into the pits and making the end of the race on medium tyres for second. Kimi Raikkonen spent a good bit of time behind Jenson Button, but made his way through to finish on the podium. Though the race seemed interminably slow at times, the final ten laps were filled with scrapping as some tyres fell off the cliff and others came into themselves. Vettel (1:42.841) won pole as dominantly as he ever has, while sitting in the garage and waiting to see if his rivals could come near him in lap times during Saturday's qualifying sessions. Though Rosberg came close, he remained nine hundredths off Vettel's pace and had to settle for starting alongside his compatriot on the front row. Grosjean continued...
Original Story:
http://feeds.feedblitz.com/~/46879385...
THE BACKYARD
BEST OF MAXIM
RELATED ARTICLES
Red Bull driver Sebastian Vettel claimed pole position for the Singapore Grand Prix on Saturday, besting his fading championship rivals under lights at the Marina Bay Circuit. Already boasting a big lead in the Formula One drivers' championship standings and looking for his third straight win in Singapore, Vettel showed his dominance by taking pole despite not even bothering...
Red Bull driver Sebastian Vettel set the best time in the final practice before Saturday's qualifying session at the Singapore Grand Prix. The Formula One championship had the fastest time on Friday as well but was pushed harder this time, and his best time was only two-tenths of a second better than that of Lotus' Romain Grosjean. Mercedes drivers Nico Rosberg and Lewis...
If you're looking at Ferrari's signing of Kimi Raikkonen from a distance, you could imagine that Fernando Alonso may not be too happy with the arrival of the Fin at a team that's been his home for a few years now. The fact is, Alonso has often been accused of having an "Alonso clause" which states that he's the #1 driver at the team. Whether that clause exists or not...
While some folks are getting cagey about Red Bull and Sebastian Vettel's success, I wanted to post a video that Red Bull released explaining how they make a Formula 1 car. Perhaps it will help you understand the hard work, sacrifice and dedication the team place in every component. It's not to say that other teams aren't approaching it with the same tenacity, they are, but...
Sebastian Vettel (1:42.841) won pole for the 2013 Grand Prix of Singapore while sitting in the garage. His early fast lap in Q3 was enough to keep the rest of the field at bay, though Nico Rosberg pushed hard enough to come within nine hundredths of his countryman's time and qualify second. Romain Grosjean and Mark Webber were third and fourth fastest, with Lewis Hamilton and Felipe...
After a week off of racing, it is a delight to have actual on-track action in the form of the Singapore Grand Prix. Even with a number of empty seats, there has not been much news in the 2014 driver market, only speculation. Still, some news of Kimi Raikkonen's reasoning for leaving Lotus came to light this week, as has fascinating information regarding the Indian Grand Prix. Sebastian...
Perhaps it's just a "meme" (how I hate that word and everything it stands for) and something formula 1 fans feel they need to bandwagon on. Maybe it's the attention span of a guppy or the bravery of being out of range. Then again, it could be frustration boiling over with the current state of Formula 1 or simply the odd fact that F1 fans now need someone to hate in order...
SINGAPORE GRAND PRIX MARINA BAY STREET CIRCUIT SATURDAY DRIVER QUOTES 21 SEPTEMBER 2013 Infiniti Red Bull Racing Sebastian Vettel "It was a strange feeling at the end of Q3. It's already strange when you stand in the garage with only two minutes left in the session, but much worse when you see the others making their final attempt and there's nothing you can do! I was watching...
Red Bull's Mark Webber did not finish the Singapore Grand Prix. In fact, he stopped on the last lap at turn seven with a dying car. There are some moments in Formula 1 history that always remain in the minds of fans and when one driver gives another driver a lift back to the pit area, it shows a human element and camaraderie in the sport that many believe barely exists. What better...
SINGAPORE GRAND PRIX MARINA BAY STREET CIRCUIT FRIDAY DRIVER QUOTES 20 SEPTEMBER 2013 Infiniti Red Bull Racing Sebastian Vettel "It was quite busy; it's pretty hot out there, good fun and a nice place, but for all of us it's quite hard work. The time we set was a surprise today, I got a good lap in, but I don't think it's completely representative. We seem to be quick...
SINGAPORE GRAND PRIX MARINA BAY STREET CIRCUIT SUNDAY DRIVER QUOTES 22 SEPTEMBER 2013 Infiniti Red Bull Racing Sebastian Vettel "It's just been a fantastic weekend. The start was close, but then we had strong race pace, especially when the safety car came in, and we pushed very hard to try to build up a gap. You never know what's coming up and what can happen. The last ten...
R&T's John Krewson wrote an opinion piece about Formula 1 in the most recent edition of the magazine and before you get snippy with me, I do have a sub so this isn't a case of just gleaning the interweb for a story to pick a fight with. While I agree with John about the over-arching premise of his article and the frustration that F1 has purposefully created, there are a couple...
Formula One News

Delivered to your inbox

You'll also receive Yardbarker's daily Top 10, featuring the best sports stories from around the web. Customize your newsletter to get articles on your favorite sports and teams. And the best part? It's free!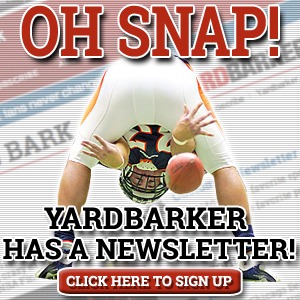 Latest Rumors
The Backyard

Today's Best Stuff

For Bloggers

Join the Yardbarker Network for more promotion, traffic, and money.

Company Info

Help

What is Yardbarker?

Yardbarker is the largest network of sports blogs and pro athlete blogs on the web. This site is the hub of the Yardbarker Network, where our editors and algorithms curate the best sports content from our network and beyond.