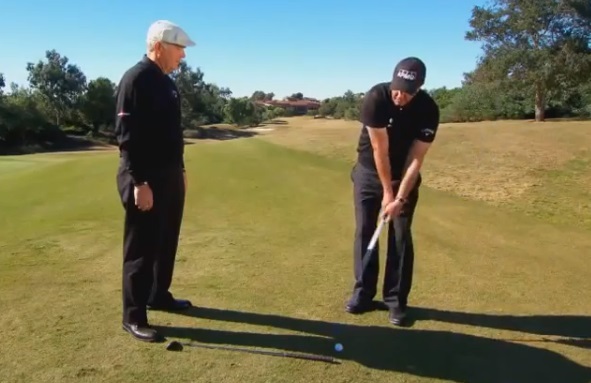 YouTube Either Roger Cleveland is either a brave brave man or he has schtuff for brains.  Cleveland, the designer of Callaway golf clubs, stood sand wedge-length away (or 35-ish inches) in front of Phil Mickelson and let Mick take a full swing on a flop shot.  The result: your jaw dropping…and a completely safe Roger Cleveland. Incredible. Warning: Only try this at home with someone you don't really like.
Read the rest of this story...
MORE FROM YARDBARKER
Golf News

Delivered to your inbox

You'll also receive Yardbarker's daily Top 10, featuring the best sports stories from around the web. Customize your newsletter to get articles on your favorite sports and teams. And the best part? It's free!