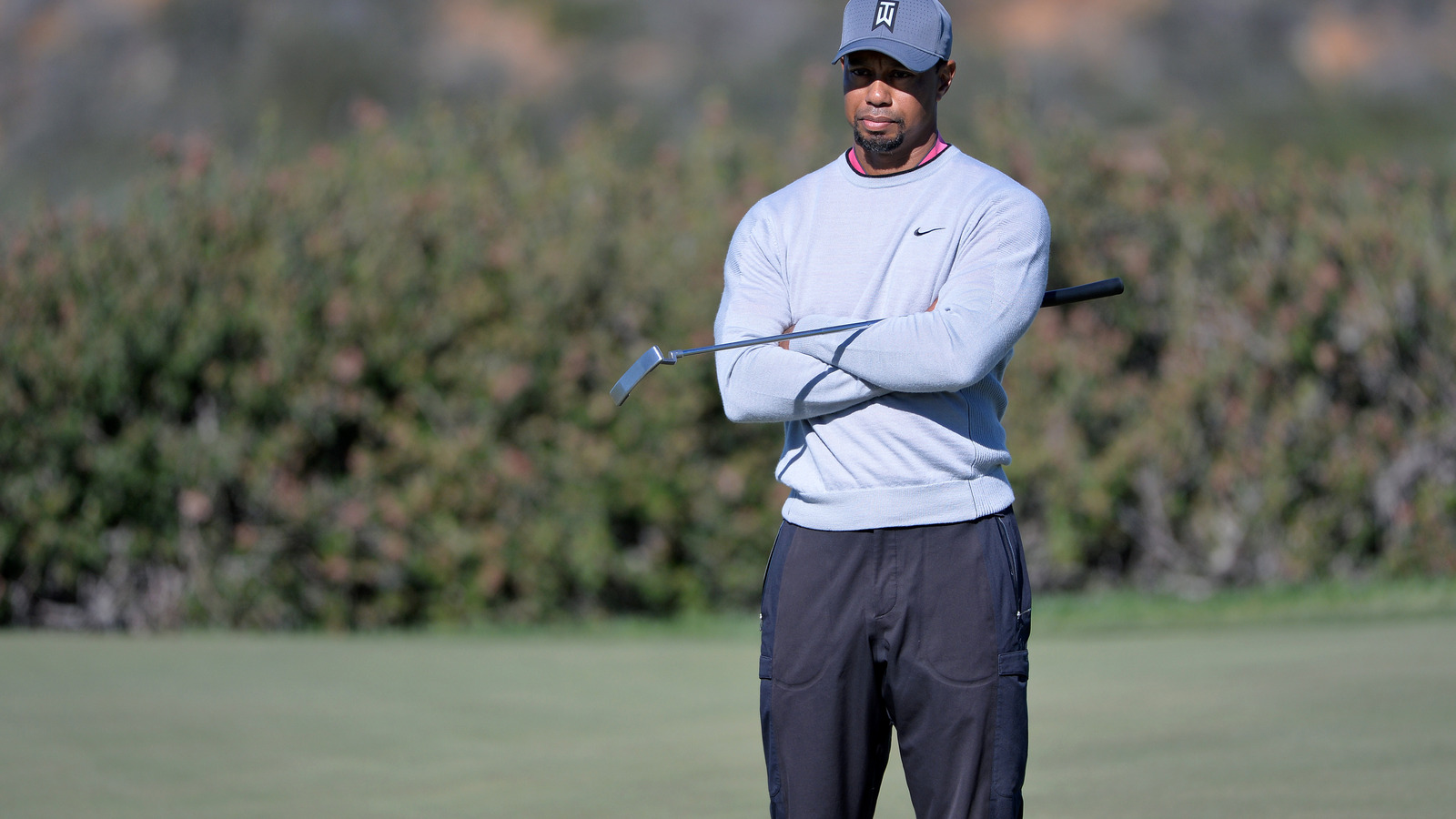 Another back surgery for the former number one golfer in the world.
Orlando Ramirez-USA TODAY Sports
Tiger Woods announced on Thursday that he recently underwent yet another back surgery to alleviate lingering pain.
The procedure was Tiger's fourth on his back.
"The surgery went well, and I'm optimistic this will relieve my back spasms and pain," Woods said in a statement on his website. "When healed, I look forward to getting back to a normal life, playing with my kids, competing in professional golf and living without the pain I have been battling so long."
Dr. Richard Guyer, who performed the surgery at the Center for Disc Replacement at the Texas Back Institute, expressed confidence that Woods will be completely healed once he completes rehab.
"After he recovers from surgery, he will gradually begin his rehabilitation until he is completely healed," Guyer said. "Once that's accomplished, his workouts will be geared to allowing him to return to competitive golf."
Patients typically return to full activity roughly six months after undergoing the surgery Woods had, so that probably rules him out for the remainder of the golf season.
Unless something new was discovered by doctors, it's hard to believe Woods will ever be completely healed. He even said himself earlier this year that he doesn't think he will ever feel 100 percent healthy again, so that says a lot. Tiger's chances of catching Jack Nicklaus' record 18 major championships seem completely shot.
MORE FROM YARDBARKER:
QUIZ: Name every major championship Tiger Woods has won
Tiger Woods has won 14 professional major championships in his career, second highest of any player. How many can you name? Answers must include both year and name (e.g., 2000 Masters).
MORE FROM YARDBARKER
Golf News

Delivered to your inbox

You'll also receive Yardbarker's daily Top 10, featuring the best sports stories from around the web. Customize your newsletter to get articles on your favorite sports and teams. And the best part? It's free!