Found November 30, 2011 on Monkey with a Halo:
Next up on in our the MWaH/LAAI Top 30 Angels Prospect countdown we enter the top ten with the man who is sure to become the next fourth outfielder du jour for the Angels, Jeremy Moore.
Jeremy MoorePosition:
OF  Level: AAA and a September call up to the majors
Bats
: Left
Throws
: Right 
Height
: 6'1" 
Weight
: 190 lbs.

Age:
24 
Born
: June 29, 1987
2011 Season Stats
(AAA): 426 AB, .298 AVG, .331 OBP, .545 SLG, 24 2B, 18 3B, 15 HR, 66 RBI, 114 SO, 21 SB, 10 CS, .370 BABIP
2011 Season Stats
(VWL): 131 AB, .260 AVG, .289 OBP, .435 SLG, 3 2B, 1 3B, 6 HR, 21 RBI, 40 SO, 6 SB, 3 CS
2011 Season Stats
(Majors): 8 AB, .125 AVG, .125 OBP, .125 SLG, 0 2B, 0 3B, 0 HR, 0 RBI, 2 SO, 0 SB, 0 CS, .167 BABIP  
Bat
– B. Hits for average, power, gap power, but strikes out way too much, no discipline.
Speed
– B. One of the fastest in the system, though not a great base thief.
Arm
– C+. Not a great arm, but good enough to play all three OF spots. Performance - A. Hard to argue against 50+ XBH, 20 SB and .300 average.
Projection
– C. Off the charts tools but his poor OBP and discipline will hold him back.
Comp
– Floor: Fred Lewis. Ceiling: Johnny Damon Estimated MLB Arrival Date: 2012 Video: Moore's first career hit (*As always, the above scouting report is provided by Scotty Allen of LA Angels Insider)
Season Summary
: After a breakout season in Double-A in 2010, it seemed like the toolsy outfielder was finally "getting it."  But nobody was going to be able to say for sure until he moved up to Triple-A to prove that it wasn't a fluke.  Survey says.... not a fluke! Yep, Moore arrived made the jump to Salt Lake and proceeded to put up even stronger numbers than he did during his big 2010 campaign.  While the thin air of Salt Lake surely aided with that, it was still a very impressive all-around performance for Moore who showed once again that he can hit for average and power while using his speed as a lethal weapon.  While his 15 homers may not knock your socks off, adding 24 doubles and 18 triples to his extra-base total is very telling of what kind of pop his bat has. What Moore didn't do though was make any progress in terms of plate discipline.  In fact, he might have actually taken a step backwards.  Moore once again struck out over 100 times and he walked just 21 times, down from 39 walks the season before.  Even for an organization that hasn't placed much of an emphasis on patience, Moore's complete and total lack of it continues to loom as the Achilles heel to his career. Despite his plate discipline problems, the performance was still good enough for the Angels to honor Moore with a call up in September.  He didn't get much playing time other than a few pinch-running appearances and two starts after the Angels were officially eliminated from playoff contention. What to Expect in 2012: Depending on what happens in free agency this off-season, Moore could be in line to serve as a reserve outfielder for the Angels in the majors in 2012.  However, with the outfield so jammed up right now, it is also possible that he will assume Reggie Willits' old role of being the guy who shuttles back and forth between the majors and minors half a dozen time throughout the year.  Moore does have a lot of work to do with his pitch selection and patience, but that flaw is something the Halos can live with in a bench role.  His raw speed also makes him a quality pinch-runner option and a defensive replacement, though he still has development to do in both of those areas as well. The thing about Moore is even though he is already 24 years old, he still is a decidedly raw talent.  He was drafted out of high school from a dirt poor area of Louisiana, so he hasn't really been playing in a competitive environment for very long when compared to other prospects of the same age.  Moore just doesn't seem to have the same mental grasp on the game as other players.  That's why he struggles with pitch recognition and selection.  That's why his base stealing success rate is poor for someone with his speed.  That's why he doesn't end up covering as much ground in the outfield as someone with his athletic ability should. In all reality, Moore is both ready for big league action but also very much in need of more development.  What the Angels need to figure out is if he is better off learning and playing everyday in Salt Lake or not playing very much but learning at the feet of Torii Hunter, a player who has an incredibly similar story to Moore and the very sort of player Moore could develop into in a best case scenario. [follow]
Original Story:
http://www.monkeywithahalo.com/2011-a...
THE BACKYARD
BEST OF MAXIM
RELATED ARTICLES
Yes, you read the title correctly. Bobby Abreu of the Los Angeles Angeles was Mr. Clutch during the 2011 season. He ended the season with the highest clutch rating in the majors, as measured here at FanGraphs. I stumbled across this nugget while writing this Thanksgiving-themed post for our friends at Baseball Nation. I was hunting for players who'd accomplished little-noticed...
By Jonathan Northrop - Angelswin.com Columnist…which brings us to the last part of this Offseason Primer: the bullpen. But never fear, my faithful readers, because--considering that these articles became longer than I expected (I couldn't help diving into the history of the team)--I will write an eighth part as summation, looking in particular at the Angels right now and what...
Yesterday, the Angels traded Tyler Chatwood for Chris Iannetta. The Rockies then immediately signed veteran catcher Ramon Hernandez to a two-year deal. Here's how those moves might affect your fantasy team in 2012… As I wrote yesterday on Twitter, the best thing about Chris Iannetta is that he's not Jeff Mathis.  Jerry Dipoto's first big move as the Angels' new GM...
By Chuck Richter - AngelsWin.com  Yes it would be nice to add a big bat such as Prince Fielder or Albert Pujols, but if that type of signing results in not improving other areas of the club that failed miserably in 2011 I don't think it's worth it. That said I wouldn't complain if Dipoto is able to reach deep into Arte's pocketbook this winter and sign or trade...
After Bengie Molina moved on to bigger and better things at the conclusion of the 2005 season, the Angels were left without a starting catcher. They utilized the tandem of Jose Molina and Mike Napoli for the next year and a half, before trading Molina to the Yankees. The trade cleared the way for top prospect Jeff Mathis, who was widely viewed as the Angels' catcher of the future...
Per Sam Miller of the Register, who gets it from MLB Trade Rumors. Chatwood made his major league debut as a 21-year-old, and it's hard for me to conceive of how you unload a guy like that as a youngster. For the Rockies, Ianetta has been their starting catcher since 2008; his 2013 option is now voided thanks to the trade. In a sense, it looks like Tony Reagins continues to...
The December 1st, 2011 edition of daily news for the Los Angeles Angels of Anaheim including reactions to the Iannetta-Chatwood trade, Tim Salmon on the Hall of Fame ballot, Trumbo receives another rookie honor and much ...
ANAHEIM, Calif. (AP) -- The Los Angeles Angels have acquired catcher Chris Iannetta from the Colorado Rockies in a trade for right-hander Tyler Chatwood.
The Colorado Rockies traded catcher Chris Iannetta to the Los Angeles Angels in exchange for righthander Tyler Chatwood. Iannetta, 28, battered .238 with 14 homers and 55 RBIs last season. He has a career .235 batting average with 63 homers in 458 games with the Rockies. Chatwood, 21, had a rough season with the Angels, going 6-11 with a 4.75 ERA in 27 appearances (25 starts...
The Angels add depth behind home plate by trading pitcher Tyler Chatwood to Colorado for the 28-year-old catcher.The Angels add depth behind home plate by trading pitcher Tyler Chatwood to Colorado for the 28-year-old catcher.
MLB News

Delivered to your inbox

You'll also receive Yardbarker's daily Top 10, featuring the best sports stories from around the web. Customize your newsletter to get articles on your favorite sports and teams. And the best part? It's free!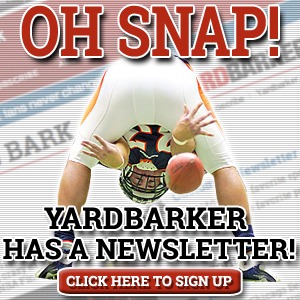 Latest Rumors
Best of Yardbarker

Today's Best Stuff

For Bloggers

Join the Yardbarker Network for more promotion, traffic, and money.

Company Info

Help

What is Yardbarker?

Yardbarker is the largest network of sports blogs and pro athlete blogs on the web. This site is the hub of the Yardbarker Network, where our editors and algorithms curate the best sports content from our network and beyond.