Here's a summary of the first round in the 2012 Amateur Draft from yesterday. The first five picks include a little something special just for you. 1.  Houston Astros selected shortstop Carlos Correa from the Puerto Rico Baseball Academy. Correa is 6′3″ with 190 lbs and became the first Puerto Rican ever to be selected with the first pick. The 17-year old shortstop has long arms and legs, and appears to be a good athlete, loose and coordinated even for his height. Although not fast. He has a strong body as it is, and will acquire more strength with maturity. From the videos I watched, he seems to have quick, soft hands while fielding, and reports say he has a strong arm with a quick release. Hitting, Correa possess good bat speed, full arm extension and follow through, although he has a long stride and load that should be shortened a tad in order to adjust to pro pitching. Reports say that he has potential to become an above-average power hitter. 2. Minnesota Twins selected outfielder Byron Buxton from Appling County High School. Buxton, 18, is 6′1″ and 175 lbs. Superb athlete, he is tall and slim with long arms, legs and great physical condition. Reports say he has plus-plus speed and already shows good instincts on the base paths. He has proper arm action with a quick release and great arm strength. While hitting, Buxton has a long stride with quick, steady hands and a slight uppercut. He also possess fluid movements at the plate. Reports say that he could develop into a plus-power hitter thanks to his outstanding bat speed. 3. Seattle Mariners selected catcher Mike Zunino from University of Florida. Zunino, 21, is 6′2″ and 215 lbs. He is considered the best catcher to participate in this year's draft. Well built body with muscular thighs and legs. Built to catch, but agile for a catcher. Already presents good physical maturity. While hitting, Zunino possesses a short stride, with outstanding bat speed, good trigger and a slight uppercut. He also has a good, fluid swing with a proper hitting approach. He is projected to have average home run power down the road. Defensively, reports indicate that Zunino has good, quick hands and good blocking skills. His arm is strong, accurate and he can get rid of the ball quickly. Reports also indicate that he is a good leader and that he can manage a pitching staff. 4. The Baltimore Orioles selected right handed pitcher Kevin Gausman from LSU. Gausman, 21, is 6′4″ and 190 lbs. Very long legs and arms with a short torso. Possess some physical maturity, but has room to fill in as he progresses down the road. Pitcher's body. Fluid delivery, with a high 3/4 release point. Pitches downhill. Reports indicate that his fastball sits at 92-93 MPH with good movement. He also has a good slider and great change up. Needs to work on control and command. 5. The Kansas City Royals selected right handed pitcher Kyle Zimmer from the University of San Francisco. Zimmer, 21, is 6′3″ and 210 lbs. Long arms with strong thick legs and good body strength and physical maturity. High 3/4 delivery with a loose arm action and smooth delivery. His fastball sits at 92-94 MPH with great movement and life. Reports indicate that Zimmer also possesses a sharp curveball with plus-plus 12-6 break and a good change up. Needs to improve his command. 6. The Chicago Cubs selected outfielder Albert Almora from Marion Christian Academy in Florida. Almora, 22, is 6′2″ and 175 lbs. 7. The San Diego Padres selected left handed pitcher Max Fried from Harvard-Westlake school. Fried, 18, is 6′3″ and 170 lbs. 8.The Pittsburgh Pirates selected right handed pitcher Mark Appel from Stanford University. Appel, 21, is 6′5″ and 190 lbs. 9. The Florida Marlins selected left handed pitcher Andrew Heaney from Oklahoma St. Heaney, 21, is 6′2″ and 175 lbs. 10. The Colorado Rockies selected outfielder David Dahl from Oak Mountains High Schoo. Dahl, 18, is 6′2″ and 190 lbs. 11. The Oakland Athletics selected shortstop Addison Russell from Pace High School, Florida. Russell is 6′1″ and 195 lbs. 12. The New York Mets selected shortstop Gavin Cecchini from Barbe High School, Los Angeles. Cecchini is 6′1″ and 180 lbs. 13. The Chicago White Sox selected outfielder Courtney Hawkins from Carroll, Texas. Hawkins is 6′3″ and 210 lbs. 14. The Cincinnati Reds selected right handed pitcher Nick Travieso from Archbishop McCarthy High School, Florida. Travieso is 6′3″ and 205 lbs. 15. The Cleveland Indians selected outfielder Tyler Naquin from Texas A&M, Texas. Naquin is  6′1″ and 165 lbs. 16. The Washington Nationals selected right handed pitcher Lucas Giolito from Harvard-Westlake High School in California. Giolito is 6′6″ and 220 lbs. 17. The Toronto Blue Jays selected outfielder D.J. Davis from Stone County High School. Davis is 6′1″ and 175 lbs. 18. The Los Angeles Dodgers selected shortstop Corey Seager from Northwest Cabarrus High School. Seager is 6′3″ and 190 lbs. 19. The St. Louis Cardinals (compensation for losing Albert Pujols to the Angels), selected right handed pitcher Mike Wacha from Texas A&M, Texas. Wacha is 6′6″ and 180 lbs. 20. The San Francisco Giants selected right handed Chris Stratton from Mississippi St. Stratton is 6′3″ and 200 lbs. 21. The Atlanta Braves selected right handed pitcher Lucas Sims from Brookwood High School. Sims is 6′2″ and 195 lbs. 22. The Toronto Blue Jays (compensation for failing to sign 2011 first round pick Tyler Beede), selected right handed pitcher Marcus Stromen from Brookwood High School. Stromen is 5′9″ and 180 lbs. 23. The St. Louis Cardinals selected outfielder James Ramsey from Florida St. Ramsey is 6′0″ and 190 lbs. 24. The Boston Red Sox selected shortstop Devin Marrero from Arizona St. Marrero is 6′1″ and 172 lbs. 25. The Tampa Bay Rays selected first basman Richie Schaffer from Clemson. Schaffer is 6′3″ and 190 lbs. 26. The Arizona Diamondbacks selected catcher Stryker Trahan from Acadiana High School. Trahan is 6′1″ and 220 lbs. 27. The Milwaukee Brewers (compensation for losing Prince Fielder to the Tigers), selected catcher Clint Coulter from Union High School. Coulter is 6′3″ and 200 lbs. 28. The Milwaukee Brewers selected first baseman Victor Roache from Georgia Southern. Roache is 6′1″ and 225 lbs. 29. The Texas Rangers selected outfielder Lewis Brinson from Coral Springs High School, Florida. Brinson is 6′4″ with 180 lbs. 30. The Boston Red Sox (compensation for losing Jonathan Papelbon to the Phillies),  selected left handed pitcher Brian Johnson from Florida University, Florida. Johnson is 6′3″ and 225 lbs.
Original Story:
http://www.prorumors.com/2012/06/rumo...
PLAYERS:
Albert Pujols
,
James Ramsey
,
Prince Fielder
,
Jonathan Papelbon
,
Brian Johnson
TEAMS:
Houston Astros
,
Minnesota Twins
,
Seattle Mariners
,
Baltimore Orioles
,
Chicago Cubs
,
Pittsburgh Pirates
,
Colorado Rockies
,
Oakland Athletics
,
Chicago White Sox
,
Cincinnati Reds
,
Cleveland Indians
,
Washington Nationals
,
Los Angeles Angels
,
Atlanta Braves
,
Boston Red Sox
,
Arizona Diamondbacks
,
Milwaukee Brewers
,
Detroit Tigers
,
Texas Rangers
,
Philadelphia Phillies
,
Kansas City Royals
,
San Diego Padres
,
New York Mets
,
Toronto Blue Jays
,
Los Angeles Dodgers
,
St. Louis Cardinals
,
San Francisco Giants
,
Tampa Bay Rays
MORE FROM YARDBARKER
MLB News

Delivered to your inbox

You'll also receive Yardbarker's daily Top 10, featuring the best sports stories from around the web. Customize your newsletter to get articles on your favorite sports and teams. And the best part? It's free!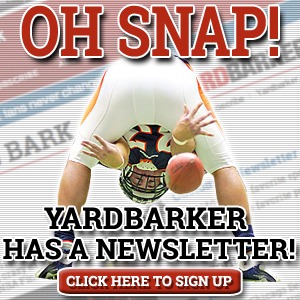 Latest Rumors
Best of Yardbarker

Today's Best Stuff

For Bloggers

Join the Yardbarker Network for more promotion, traffic, and money.

Company Info

Help

What is Yardbarker?

Yardbarker is the largest network of sports blogs and pro athlete blogs on the web. This site is the hub of the Yardbarker Network, where our editors and algorithms curate the best sports content from our network and beyond.