Credit: The LFP The Zack Greinke saga is the story of the Winter Meetings, not only because he's the top free agent out there, but also because he's holding up the deals of other free agents as they're all waiting on him. Whatever he decides, it figures to be at least borderline historical, as Jon Heyman notes. Strong belief by people close to situation is greinke can beat cc sabathia $161M record deal if desires. #dodgers #rangers But who's in the lead now? Jayson Stark says the talk revolves around the Rangers… The big buzz this morning at the winter meetings is: Watch out for Texas on Zack Greinke. …and Joel Sherman gives a potential reason why Greinke might be leaning that way. Told Greinke's wife is former Dall #Cowboys cheerleader and could influence desire get back to Tex. score1 for #Rangers The Nationals are out of the sweepstakes thanks to their Dan Haren acquisition, and the Angels are assumed to be out of it as well due to price concerns, according to Danny Knobler. With Greinke bidding heading to $160 million and perhaps beyond, one Angels person said: "That's going to blow us out of the water." Additionally, they just added Joe Blanton to the rotation. Ken Gurnick reports that Greinke's personal fingerprints appear to be all over the process of the negotiations. The speculation is that Greinke, and not Close, is orchestrating the leisurely pace of negotiations, which has log-jammed the free-agent market for pitchers. The 29-year-old Greinke could wind up with a contract bigger than CC Sabathia's record for a pitcher of seven years and $161 million. Reading between the lines a little, this could mean that the money is close enough where it boils down to a personal matters, which could lead him to stray away from the Dodgers and the most money. It could also be the reason Josh Hamilton to the Mariners talks have picked up, as his agent might sense the Rangers will be out of the market for him. Hopefully not, but the reports yesterday certainly weren't as optimistic for the team as the day before. —– Those Dee Gordon rumors from yesterday? Well apparently they have some legs, and Jon Paul Morosi/Ken Rosenthal report that the Indians are in. I looked at the Mariners roster yesterday to find a potential fit in a trade, but for the Indians I don't see a clear-cut fit for the Dodgers current roster. I'm hoping it doesn't involve Ubaldo Jimenez. —– As for Hyun Jin Ryu, yesterday was just a continuation of the day before. Nor would Colletti say if he felt he was closer to a deal for Korean free-agent pitcher Ryu Hyun-jin. "I just feel closer to Sunday," Colletti said, because at 2 p.m. PT Sunday the Dodgers must either have a deal with Ryu or he returns to Korea. Oddly enough, I think Jim Bowden's thoughts most accurately reflects reality. Dodgers not worried about negotiations w Ryu… they know Boras style & will wait until Sunday Deadline to bear down with him & get it done — JIM BOWDEN (@JimBowdenESPNxm) December 6, 2012 Though I would be lying if I didn't cringe when Scott Boras started comparing him and his contract to Daisuke Matsuzaka. "We have standards that all of us agree the guy is a No. 3 starter in the Major Leagues," Boras said Wednesday. "And past practices, negotiations that we've done for [Daisuke] Matsuzaka, at that time Matsuzaka got paid [$52 million, six years] like he was a No. 3 pitcher in the big leagues. We think very highly of Ryu. Why? 1) Expecting that contract is ridiculous. 2) Why would he ever want to associate an Asian pitcher's potential career with that of Daisuke Matsuzaka? —– The Dodgers do need a lefty reliever in the pen for next year, and with Randy Choate now off the board, Mike Petriello brings up Matt Thornton's name. With LH RP dropping off the board, #Dodgers will probably need to get one via trade. One rumored possibility: Matt Thornton of Chicago. Would have loved this idea three or four years ago, but he's now on a three-year negative trend, is going to be 36, and his stuff diminishing is becoming an annual event. Still a better option than signing Choate for three years, but not exactly a guy you want to give up meaningful assets to acquire.
Original Story:
http://feedproxy.google.com/~r/ChadMo...
PLAYERS:
Zack Greinke
,
Jayson Stark
,
Danny Haren
,
Joe Blanton
,
CC Sabathia
,
Josh Hamilton
,
Ken Rosenthal
,
Ubaldo Jimenez
,
Jim Bowden
,
Scott Boras
,
Daisuke Matsuzaka
,
Randy Choate
TEAMS:
Los Angeles Angels
,
Washington Nationals
,
Los Angeles Dodgers
,
New York Yankees
,
Texas Rangers
,
Cleveland Indians
,
Boston Red Sox
MORE FROM YARDBARKER
MLB News

Delivered to your inbox

You'll also receive Yardbarker's daily Top 10, featuring the best sports stories from around the web. Customize your newsletter to get articles on your favorite sports and teams. And the best part? It's free!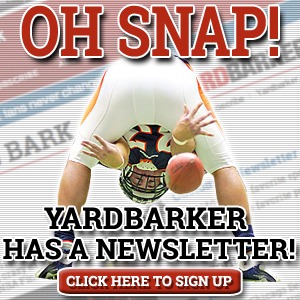 Latest Rumors
Best of Yardbarker

Today's Best Stuff

For Bloggers

Join the Yardbarker Network for more promotion, traffic, and money.

Company Info

Help

What is Yardbarker?

Yardbarker is the largest network of sports blogs and pro athlete blogs on the web. This site is the hub of the Yardbarker Network, where our editors and algorithms curate the best sports content from our network and beyond.