Found December 31, 2012 on Fantasy Baseball 365:
The year is almost over, which means that the 2013 baseball season is drawing near. While things have been more quiet than normal here at FB365, the gears are still grinding. Here is part one of my takes on this offseason's biggest moves and how they might impact your fantasy team. Ryan Dempster signs with the Red Sox This past season, Dempster did not fare as well in Texas as he had with the Cubs. Not only did his ERA shoot upward, but so too did his walk rate and rate of home runs allowed. As we are all well aware, Texas is not an ideal environment for pitchers, thus the understandable rise in home runs allowed. The rise in walk rate, in my opinion, was also affected by the change in environment (new home park, moving to the AL) and the lack of immediate success. Dempster tried too hard to stay out of the middle of the plate and never seemed to find a true comfort level in terms of being able to locate his pitches. On the flip side, he was able to maintain a good strikeout rate, indicating that his pure stuff did not suffer.    Now with the Red Sox, Dempster finds himself once again in the AL, once again in a below average park for pitchers, and in a division full of talent. Due to those three main factors, I'd approach Dempster with caution on draft day, but not to the extent of avoiding him completely. While he should be able to settle in and maintain a solid K/BB rate, the chances are that he gives up a few more doubles and home runs than he would in a different environment. Add to that his age and consistent xFIPs in the 3.7 range over the past few seasons, and there is certainly more risk than upside.   2013 Projection: 189 IP, 12 W, 3.83 ERA, 1.33 WHIP, 164 SO, 71 BB   Ichiro re-ups with the Yanks    There is no question that getting out of Seattle and into the limelight of New York helped Ichiro revive a career that seemed to be sharply coming to an end. He had one more home run, only one fewer RBI and only one fewer stolen base in 183 fewer plate appearances than he had in Seattle. He also hit .322 in his 240 plate appearances with the Yanks. Those numbers in New York might have some thinking he'll be a sleeper on draft day, and I can't help but be a little intrigued.   Ichiro is 39 years old and definitely not the runner he used to be. Those two factors mean risk in regression and injury on their own -- though he has had an incredibly healthy career thus far. His plate discipline, which has never been great, is also on the sharp decline. Even while putting up those great numbers with the Yanks, Ichiro's walk rate remained below three percent.    While the short porch in Yankee Stadium could lead to 10-15 home runs from Ichiro over a full season, I just see too much risk in terms of his declining skills at the plate (AVG/OBP) to fully invest in a 39-year-old ballplayer.   In 2012, Ichiro has 240 plate appearances worth of great production. He also had 423 plate appearances of pitiful production. Something in the middle would be OK if he hits 15 home runs and steals 30 bases -- a rather big if -- meaning a late round look wouldn't hurt. However, the level of risk is high enough to tell yourself not to reach on draft day.   2013 Projection: .278/.312/.365, 11 HR, 50 RBI, 75 R, 25 SB  
Original Story:
http://www.fantasybaseball365.com/201...
THE BACKYARD
BEST OF MAXIM
RELATED ARTICLES
Every morning, we compile the links of the day and dump them here... highlighting the big storyline. Because there's nothing quite as satisfying as a good morning dump. Hanrahan's sub-3.00 ERA and batting average allowed of .187 were supported by an unusually high strand rate and low BABIP, two factors that will make it difficult for Hanrahan to replicate his 2012 season in...
Dwight Evans fell off the Hall of Fame ballot in 1999 after three seasons. Only 3.6% of voters thought he was good enough for a vote. And yet, even the estimable Bill James thought Evans merited more consideration. I happen to agree. But then again, I am extremely biased as Dwight Evans was one of my favorite baseball players ever. "But wait, William," you must be...
While the Boston Red Sox have been tied to free agent first baseman Adam LaRoche as a fallback option for Mike Napoli, the team doesn't really want to surrender the draft pick it would take to sign the slugger, reports Nick Cafardo of the Boston Globe. Earlier this month it was reported that the Red Sox had reached a three-year, $39 million agreement with Napoli. However...
Happy New Year and welcome to 2013! While the calendar has switched to January, we're still in the midst of taking a look back at the big offseason moves of 2012.   Red Sox Acquire Joel Hanrahan   For the second offseason in a row, the Red Sox traded for a new closer. Andrew Bailey, the closer acquired from Oakland before the 2012 season, was barely healthy...
Between clubhouse chemistry, injuries and drama surrounding their manager, nothing went right for the Red Sox in 2012. Now, with John Farrell manning the dugout and a new concentration on character guys in the clubhouse, the only thing left for the 2013 Red Sox to succeed may be health. Pete Abraham told Dale Arnold on NESN Daily that as long as this team stays healthy, they should...
While the Boston Red Sox were tied to free agent Bobby Abreu yesterday, the club is unlikely to sign the veteran this winter, according to Scott Lauber of The Boston Herald. Although the Red Sox dispatched scouts to Venezuela last week to observe Bobby Abreu's workout, it's unlikely the club will sign the veteran outfielder.  The trip, while confirmed today...
The Boston Red Sox worked out Bobby Abreu recently in Venezuela. Abreu spent last season with the Los Angeles Dodgers batting .242 with three home runs in 257 plate appearances. The 38-year-old Abreu has spent 17 seasons in the major leagues but will likley have to settle for a minor league deal. According to WEEI.com the Red Sox worked Abreu out at first base although he has never...
Every morning, we compile the links of the day and dump them here... highlighting the big storyline. Because there's nothing quite as satisfying as a good morning dump. According to press reports out of Venezuela, the Red Sox viewed a workout done by Bobby Abreu that included his taking grounders at first base. The lefthanded hitting outfielder could fill a spot on the bench...
The Red Sox wouldn't mind having another veteran in the lineup or backup in the outfield. Bobby Abreu could provide both. The 38-year-old has worked out for the team in Venezuela, Alex Speier of WEEI.com reports. While that in itself is of interest as the Red Sox continue to sign free agents, what is even more interesting is that Abreu did first base drills during the workout....
Comparing what the Yankees and Red Sox have at each position in the minor leagues, we take a look at the crop of second base prospects in each system. Which system is deeper? Which prospects have the most power? The highest ceilings? Take a look at this comparison between the two rival AL East farm systems.
Bobby Abreu may not be done yet.  Despite being waived by the Los Angeles Angels early in the 2012 season, the veteran outfielder could make a come back in 2013.  The Boston Red Sox need help at first base and may be interested in Abreu. According to Chris Cotillo of CLNS Radio, the Red Sox recently worked out Abreu in Venezuela.  The team has not publicly announced their...
The Pirates and Red Sox closer situations get the first Reaper treatment of 2013.
Red Sox News

Delivered to your inbox

You'll also receive Yardbarker's daily Top 10, featuring the best sports stories from around the web. Customize your newsletter to get articles on your favorite sports and teams. And the best part? It's free!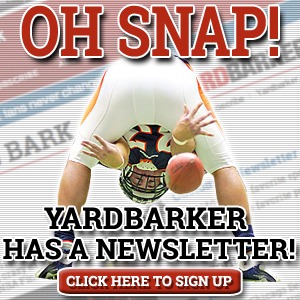 Latest Rumors
Best of Yardbarker

Today's Best Stuff

For Bloggers

Join the Yardbarker Network for more promotion, traffic, and money.

Company Info

Help

What is Yardbarker?

Yardbarker is the largest network of sports blogs and pro athlete blogs on the web. This site is the hub of the Yardbarker Network, where our editors and algorithms curate the best sports content from our network and beyond.