Found March 17, 2013 on Fox Sports Arizona:
SCOTTSDALE, Ariz. Trevor Cahill has altered his diet to eliminate foods his body tolerates with reluctance. He has redistributed his weight through offseason training sessions, and the Diamondbacks have seen a more agile man off the mound this spring. Lest anyone believe the D-backs do not appreciate the changes, here is what Kirk Gibson had to say before Cahills fourth spring start Sunday. Hopefully he will be up around 20 wins and 200-plus innings, Gibson said. Those numbers hardly looked like a stretch hours later, after Cahill had given up just a single and two walks in five innings, overpowering the Dodgers in the D-backs 9-1 victory. Yasiel Puigs looping single to left field was the only ball the Dodgers got out of the infield, a ball pushed just out of shortstop Willie Bloomquists reach. Cahill struck out five, all swinging, and got nine groundball outs. The other was a foul pop to catcher Miguel Montero. Best hes thrown it this spring, Gibson said afterward. We know from last year that sometimes he struggles early, and then he gets going and gets a lot more strikes and a lot more quick outs. For the first time this spring, I felt like he really started to get into a good groove. Cahill, 13-12 last season, won 18 games in 2010, when he also had the fewest walks in his four seasons, a correlation that is hard to overlook. After being told that Gibson mentioned 20 wins, Cahill said: I think he wants to get me to throw mores strikes and get after guys. The stuff is there. Just the command is an issue at times. Its kind of what Ive always been working on and still trying to improve on. One thing that stood out was walking two guys today. Thats one number Ive been looking at this spring -- walks. My goal this year is to try to keep the walks down to maybe one a game, I dont know. Set the bar high. At times, as was the case Sunday, Cahill seems his own worst critic. He walked only two batters, one with two outs and a runner on third base to bring up the No. 8 hitter in the Dodgers lineup. I dont know if it is a mental lapse or just dont feel good that batter, but during the season, you just dont want that to happen. You want to focus the whole outing and not give in to anybody, Cahill said. Cahill finished the 2012 season on a nice run, getting to 13-12 with a 3.78 ERA while hitting 200 innings in his final start of the season, a complete-game victory over the Cubs on Sept. 29. Cahill threw a season-high 126 pitches and had a season-high nine strikeouts in that one, capping a September in which he made five quality starts, went 4-1 and gave up only 34 base runners (24 hits, 10 walks) in 34 13 innings. He walked 74 batters last year after walking 82 in his final season in Oakland in 2011 and 63 the year before that. The key for Cahill to reach the elite level, Gibson believes, is finding a repeatable release point and keeping things simple. When Cahill arrived last spring, former As teammates told friends on the D-backs that his sinking fastball was in the Brandon Webb class, and that has not changed. Its great stuff, Gibson said. When hes got everything working, it moves everywhere. Its hard to center. Cahill can get into trouble, Gibson said, when he tries to make the ball do too much, which with his stuff is an unnecessary extra. His ball moves naturally. He has a lot of action on the baseball. Sometimes he tries to overmaneuver it. He gets in trouble when ... he tries to make it go a little extra, Gibson said, holding his right hand high and making a buzzing sound. He gets out of whack with it. His release point changes too much. Most pitchers are trying to have the ball come out of the same spot all the time, kind of find their arm slot. Something he has been working on in spring ... where is my arm slot? You can go look at last year and the year before, it doesnt mean it is going to be there this year. You have to find some place where you are comfortable and the ball is coming out virtually the same all the time. When you try to maneuver it, that changes other things. Cahill is at that point this spring, looking for a comfortable, effective delivery, although he seemed to have found it Sunday. I still am not sure if it is where it normally is or where it is most comfortable. It is just getting that sinker (two-seam fastball) to the glove side of the plate. When I can do that eight out of 10 times, thats when I know I have found it. Right now it is kind of hit or miss, and I am using my other pitches kind of around the fastball, he said. Before the season starts, I want to get to where I feel I can throw to that side whenever I need it. Cahill dropped between 10 and 15 pounds with the new diet and a winter workout regimen designed by trainer Ken Crenshaw and strength and conditioning coach Nate Shaw. Cahill said Sunday he has not felt much difference a month into spring training, but it might be something that keeps him stronger longer. Thats what the D-backs believe. His shoulder strength, his flexibility, the body alignment. They work on all that stuff, Gibson said. "The proper posture. Hes put a ton of work into that. The thought is, it helps you perform more consistently and helps you avoid injury. Thats why he did it. We talked about it before the end of last season. Hes put himself in a lot better position to have a lot better endurance. Im hoping that everything he did will have long-lasting effects throughout the season. I think it will pay off.
Original Story:
http://www.foxsportsarizona.com/mlb/a...
THE BACKYARD
BEST OF MAXIM
RELATED ARTICLES
GLENDALE, Ariz. The Diamondbacks received some encouraging signs from their starting rotation Monday, when Wade Miley showed well in a camp game and rotation contender Randall Delgado had a third straight strong appearance. Despite missing a start because of arm fatigue, Miley can get enough work to be ready for his first regular-season start on April 3 against the Cardinals, D...
SCOTTSDALE, Ariz. Willie Bloomquist was in town for less than a day before he was back in the Diamondbacks lineup. After getting two at-bats and playing six innings in the field in two weeks with Team USA in the World Baseball Classic, Bloomquist was anxious to do more. He talked his way into the game Sunday in a meeting with manager Kirk Gibson. It (WBC) was a great experience...
PEORIA, Ariz. -- When the Diamondbacks take the field Monday they'll be two weeks from Opening Day 2013. With twelve Cactus League games left then, the D-backs will have to start making some difficult decisions, though manager Kirk Gibson says there is no rush yet. "When the general manager comes into my office and starts opening up the chalkboard then I think we'll...
PEORIA, Ariz. -- Diamondbacks Opening Day starter Ian Kennedy left Saturday's Cactus League game against the Padres earlier than expected after being hit in the left leg by a line drive, but he said afterward that he does not anticipate missing his next start. "It feels like if you foul a ball off your ankle," Kennedy said. "We'll just treat it for next time...
The three-man competition for the fifth spot in the Diamondbacks' starting rotation was trimmed to two Monday when Tyler Skaggs was optioned to Triple-A Reno. Skaggs, a left-hander who's considered one of the team's top prospects, had struggled for much of camp, making five starts and getting hit hard in all but one. In his last appearance on Saturday, he went 2 23 innings...
The Arizona Diamondbacks have placed outfielder Jason Kubel on the 15-day disabled list with a strained left quadriceps and activated outfielder Cody Ross. Kubel says he felt a problem in his leg in the final game of a series in Milwaukee on Wednesday. He was out of the lineup Friday but made a pinch-hit appearance, singling in the eighth inning in a 3-0 victory over the Los Angeles...
Arizona Diamondbacks outfielder Cody Ross continues to be hampered by a left camp injury, which manager Kirk Gibson admitted could cause the offseason acquisition to begin the year on the disabled list, according to Steve Gilbert of MLB.com. Gibson notes that Ross seems to be recovering from his injury slower than expected. "It's just been slow,&quot...
Organizational Talent Rankings via Baseball America 2012 (5) | 2011 (23) | 2010 (28) | 2009 (26) | 2008 (20) 2012 Affiliate Records MLB: [81-81] NL West AAA: [81-63] Pacific Coast League – Reno AA: [69-71] Southern League – Mobile A+: [64-76] California League – Visalia A: [67-73] Midwest League – South Bend A(ss): [36-40] Northwest League — Yakima (Hillsboro beginning...
Aaron Hill is a wealthier man this year, Trevor Cahill a slimmer one. Both had their best days of the spring in the Arizona Diamondbacks' 9-1 victory over the Los Angeles Dodgers in a split-squad game Sunday. Hill - who signed a contract that will earn him $40.5 million over the next four seasons - homered, doubled and singled while driving in four runs. Cahill - on a diet...
I always regarded the WBC as Dancing With The Stars with spikes. It's a manufactured competition, but with its roots in nationalism. However, last night's USA-Puerto Rico elimination match was compelling, far more interesting than your average Mets-Marlins spring training game. That interest was generated by the passion in the stands. The WBC means more in terms of national pride...
Patrick Corbin had another strong spring start, pitching into the fifth inning Sunday as the Arizona Diamondbacks beat the San Diego Padres 8-6 in a game between split squads. The left-hander who threw 107 innings in the major leagues last season and is competing for the No. 5 spot in the starting rotation, allowed one run on nine hits in 4 2-3 innings. He struck out four. Diamondbacks...
The U.S. is 0 for 3 so far at World Baseball Classics as the Americans were eliminated from the 2013 tournament on Friday March 15 after dropping a 4-3 decision to Puerto and a 38-year-old pitcher named Nelson Figueroa. The right-hander led his teammates to their glorious win and will now head into the event's semifinal stage. Figueroa said his team was the underdog and it motivated...
Diamondbacks News

Delivered to your inbox

You'll also receive Yardbarker's daily Top 10, featuring the best sports stories from around the web. Customize your newsletter to get articles on your favorite sports and teams. And the best part? It's free!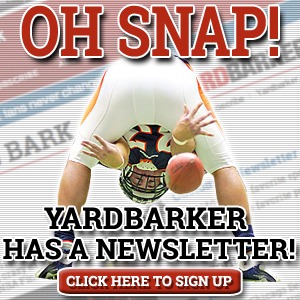 Latest Rumors
The Backyard

Today's Best Stuff

For Bloggers

Join the Yardbarker Network for more promotion, traffic, and money.

Company Info

Help

What is Yardbarker?

Yardbarker is the largest network of sports blogs and pro athlete blogs on the web. This site is the hub of the Yardbarker Network, where our editors and algorithms curate the best sports content from our network and beyond.