American League's top up and comers in 2017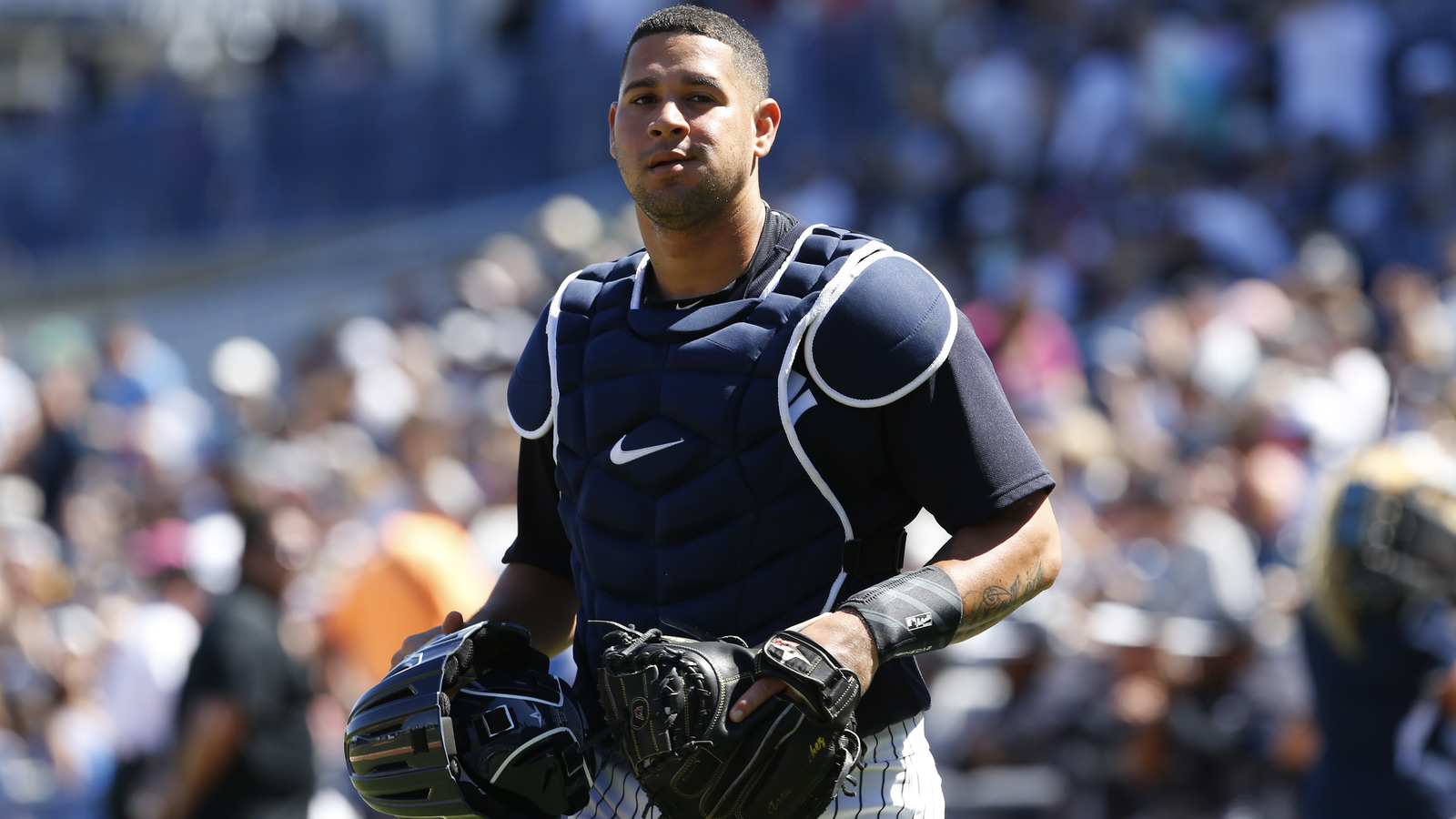 New York Yankees catcher Gary Sanchez is out to prove his power assault last season was no fluke.
Icon Sportswire/Getty Images
While the established stars such as Mike Trout, Bryce Harper and Clayton Kershaw need no introduction and the big-name prospects have their names made by the plethora of "top 100" lists that make minor league hype the machine that it is, there is a middle ground of young players spread around the game that provides the true building blocks of the game. Each team has them and the appropriate hopes that they will live up to the expectations they bring.

In no particular order, here is a look at prime candidates to take a leap forward this year across the American League. While there is the standard issue of upside candidates that are potentially on the verge of making their marks on the game, there is also a spattering of All-Star-level talents who are in store for more as well. The AL is home to a number of established names that are on the verge of springboarding toward the head of the game. It is a proving ground scenario for young talents looking to take a seat at the main table shortly this year.

Let's have a look at the top up and comers across the AL this season.

Los Angeles Angels, Tyler Skaggs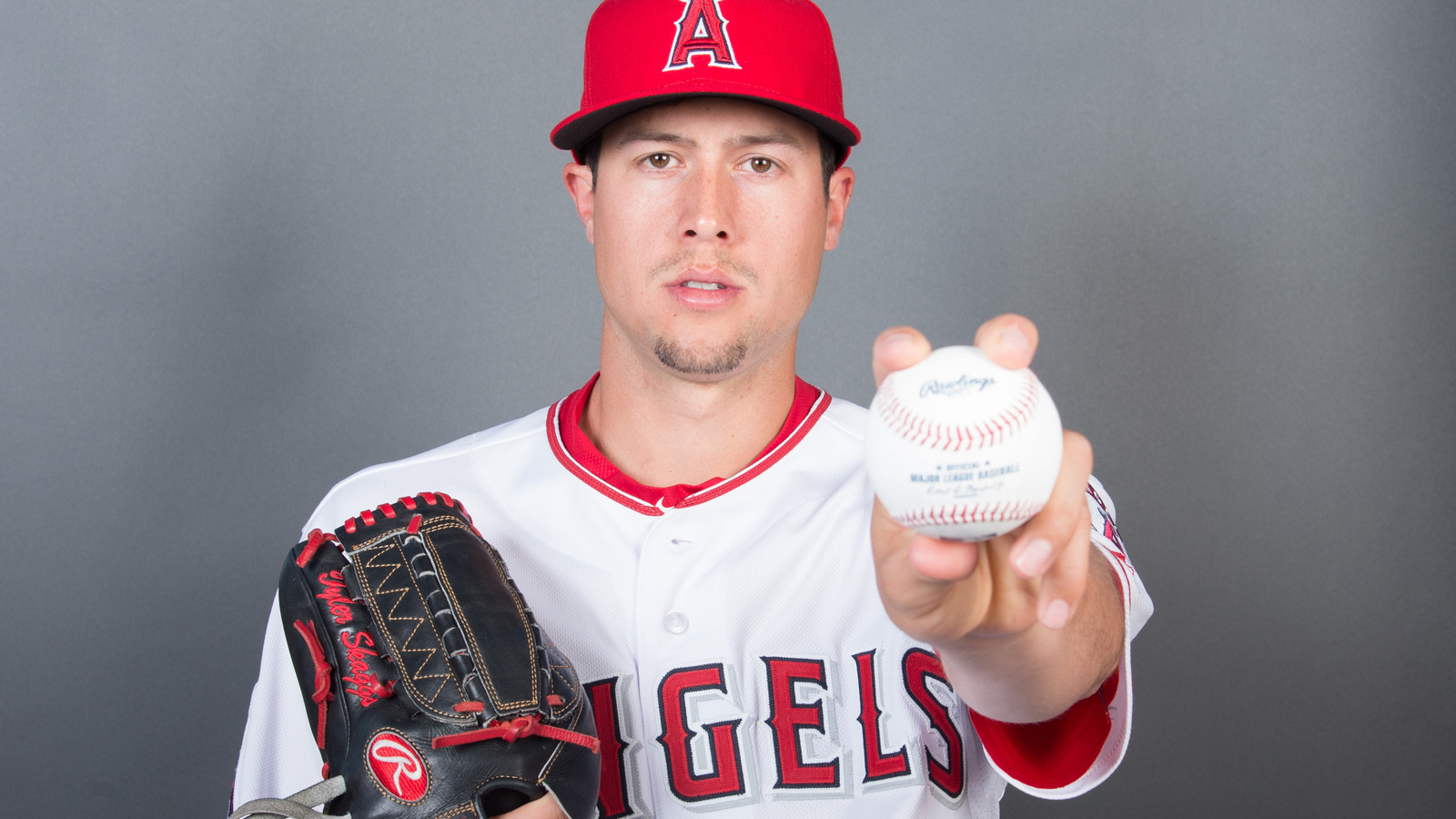 Los Angeles Angels starting pitcher Tyler Skaggs is coming back from Tommy John surgery.
Kyle Terada/USA TODAY Sports
In an organization that lacks top-flight, MLB-ready minor league talent, Skaggs' making a strong return in his first full year back from Tommy John surgery is essential. In 10 outings last season, Skaggs posted a 4.17 ERA, while returning his fastball to the low-90s range as well. If he can find the durability and staying power that has eluded him throughout his career, it would be a major boost for a team that is badly in need of adding talent to a shaky staff.

Houston Astros, Alex Bregman
The Houston Astros hope third baseman Alex Bregman can provide solid production at the hot corner.
Steve Mitchell/USA TODAY Sports
The second overall pick in the 2015 draft made a beeline for the majors, making it to Houston in just over a year after being selected. He now stands to be the latest in the string of ultra-talented Astro infielders, as Bregman will make the transition to third base full time. He posted 24 extra-base hits in 49 games and produced a .973 September OPS as well. As a result of the undeniable talent and versatility the 22-year-old has, he's taking a sabbatical from Astros camp in order to be the youngest member of Team USA in the World Baseball Classic.

Oakland Athletics, Sean Manaea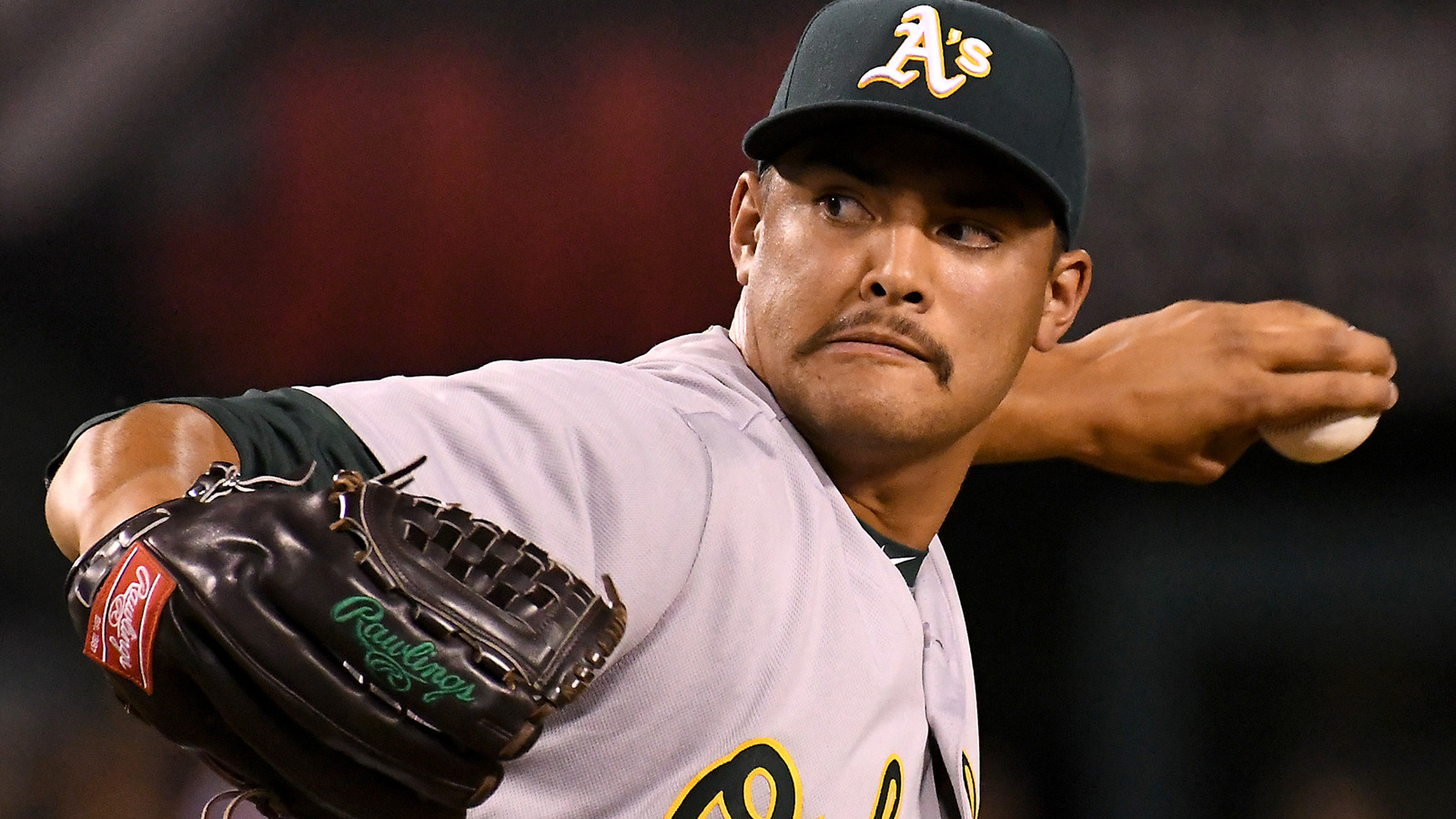 Oakland Athletics starting pitcher Sean Manaea really gives lefties fits.
Jayne Kamin/Oncea-USA TODAY Sports
The most recent in the long line of pitching talents to make their way through the Oakland pipeline, Manaea was one of the most quietly productive arms in the AL during the second half of 2016. The young lefty held opponents to a .220 average against overall, and he was especially hard against fellow southpaw batters, holding them to a .180 average.

Toronto Blue Jays, Aaron Sanchez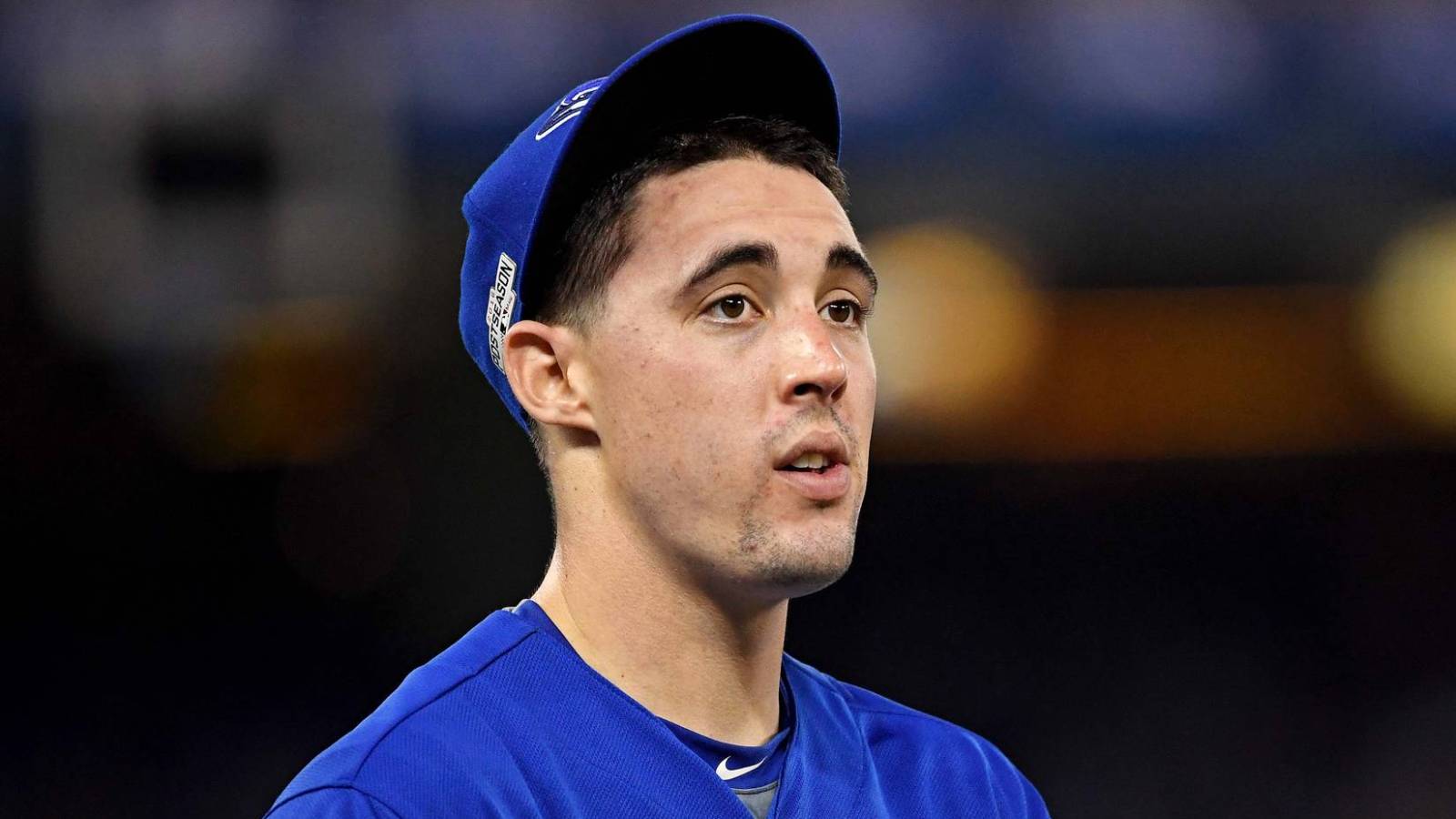 Toronto Blue Jays starting pitcher Aaron Sanchez emerged as a staff ace in 2016.
Nick Turchiaro/USA TODAY Sports
The emergence of Aaron Sanchez was so sudden and undeniable last year that the Blue Jays had to find creative ways to both watch his innings but not take him out of the mix as they fought for a second consecutive postseason berth. Whether it was in the starting rotation or bullpen, the 24-year-old showcased one of the most electric arms in the game. The end result was a 15-2 record and an AL-best 3.00 ERA and .882 win percentage, which landed him a top 10 finish in AL Cy Young voting. As the youngster's experience and arsenal continue to develop, he stands to become an even more dangerous foe.

Cleveland Indians, Francisco Lindor
Cleveland Indians shortstop Francisco Lindor was a major reason the team made the World Series.
Matt Slocum/Associated Press
OK, I get it: Everybody knows Lindor already. He's been a top prospect, turned All-Star, turned face of the Indians throughout their postseason run. But as 2016 was his star-making run, 2017 will be when that notoriety truly manifests itself and turns him potentially into one of the faces of the game. The Indians look primed to stay among the top of the AL this year, and Lindor could be the most notable member of the organization in over a decade.

Seattle Mariners, Jean Segura
Seattle Mariners shortstop Jean Segura led the NL in hits last season with the Diamondbacks.
Joe Camporeale/USA TODAY Sports
Segura made the most of his one year in the desert as a Diamondback, leading the National League in hits. Now the question stands: Was it a one-year surge or a harbinger of what is to come? If he puts up a suitable sequel in his new league and home in Seattle, Segura could stand to become the final piece in taking the Mariners to the top of the AL West.

Baltimore Orioles, Dylan Bundy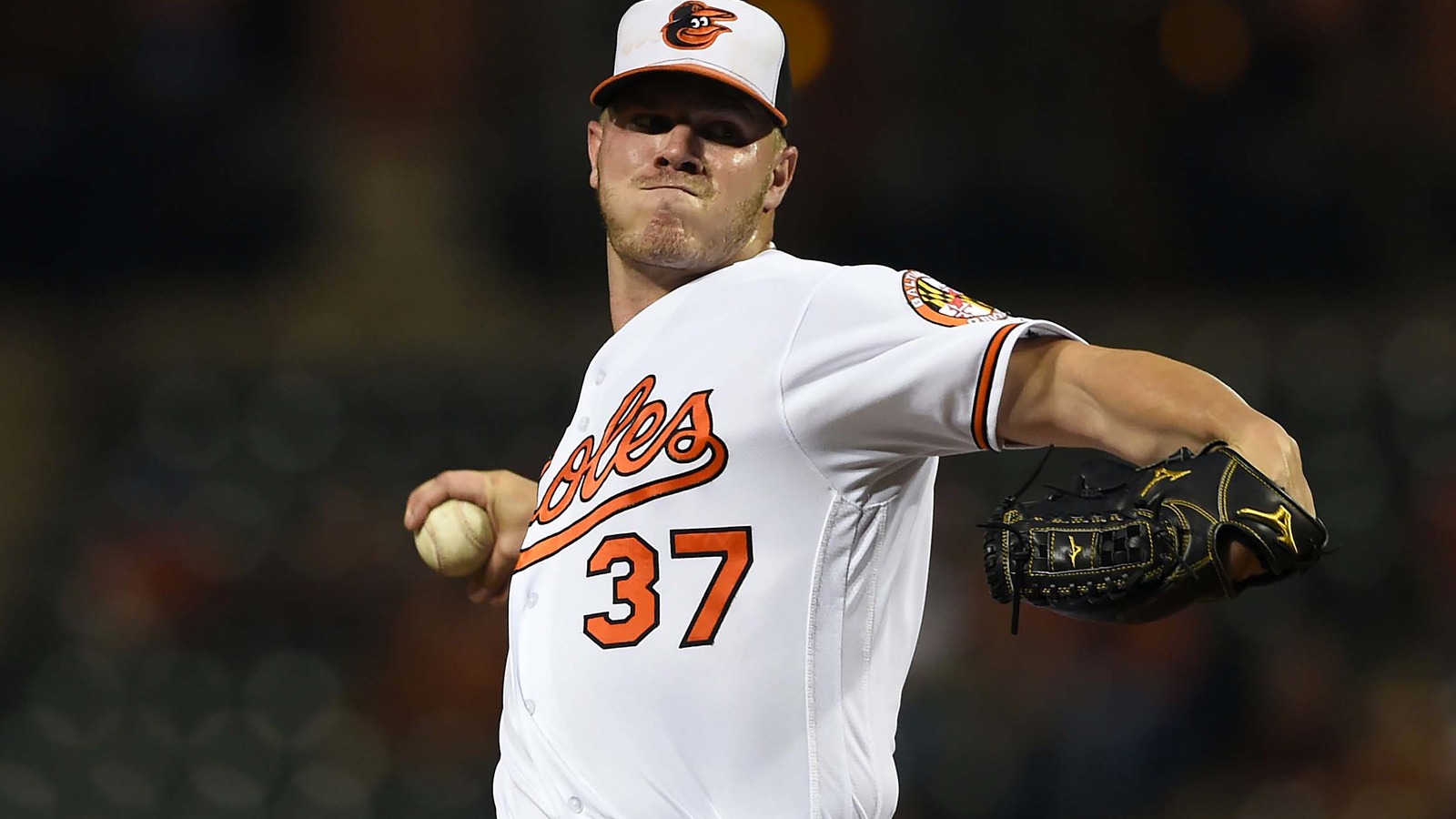 Baltimore Orioles starting pitcher Dylan Bundy hopes to stay healthy in 2017.
Tommy Gilligan/USA TODAY Sports
It seems as if, finally, Bundy's time as the world's longest-standing top prospect has finally come to an end. Finally healthy, he made an impact on the Baltimore rotation, working to a 10-6 record and striking out 8.5 per nine innings. While his innings were watched carefully and could continue to be in the early stages of this year, the Orioles are finally benefiting from the special talent that Bundy has long been heralded as being.

Texas Rangers, Rougned Odor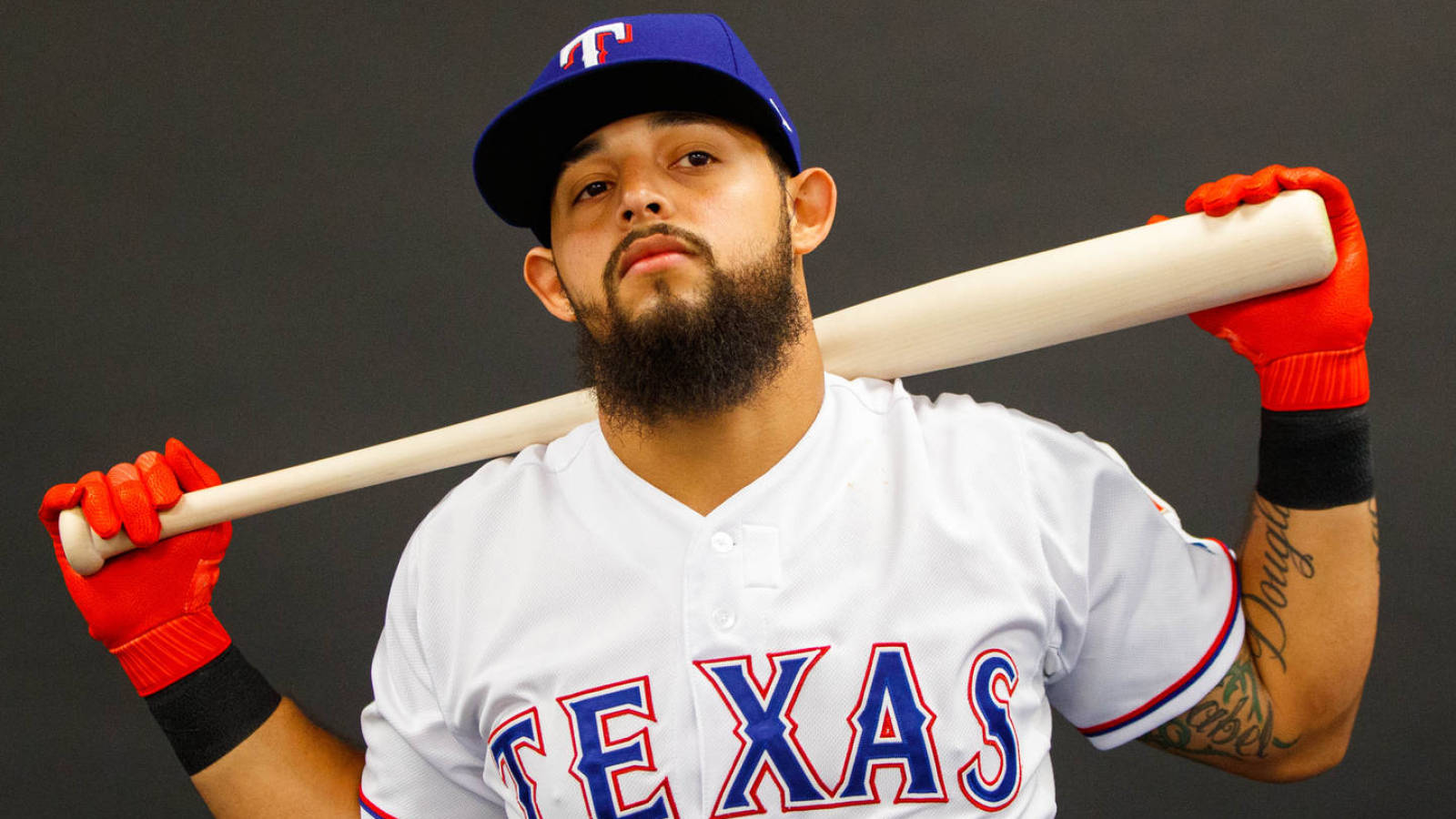 Texas Rangers second baseman Rougned Odor showed some major pop in 2016.
Mark J. Rebilas/USA TODAY Sports
His biggest highlight of last summer was the skill of the punch he landed on Jose Bautista's face and the meme fame that followed, but it was far from the only thing he accomplished on the year. The young second baseman is growing into one of the biggest bats at the position in years. He looks to follow up a season that saw him hit 33 home runs and swipe 14 bags.

Tampa Bay Rays, Chris Archer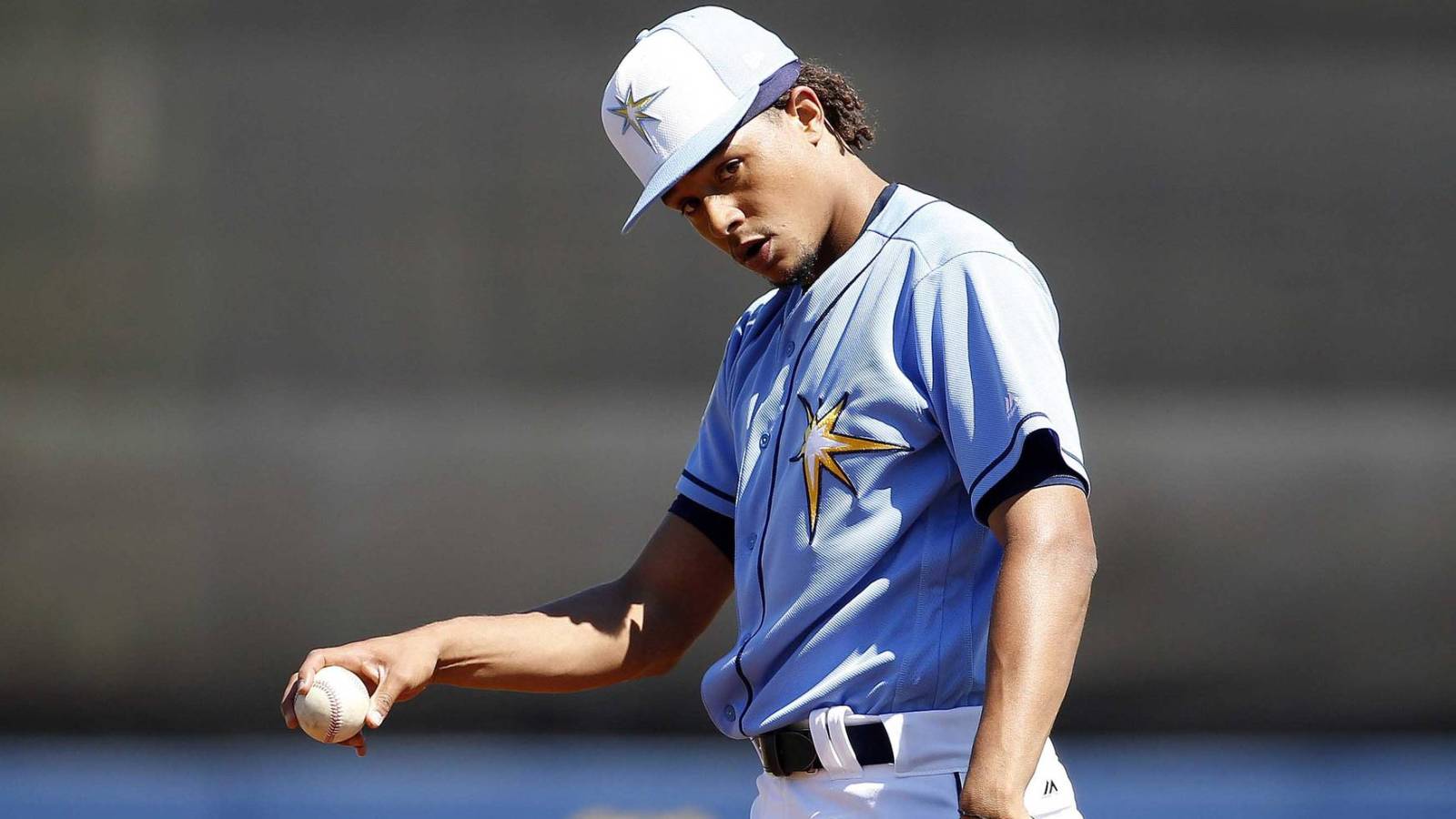 Tampa Bay Rays starting pitcher Chris Archer begins his season on Team USA at the World Baseball Classic.
Kim Klement/USA TODAY Sports
Another known quantity, Archer is a star within the game who is on the brink of crossover fame. While he is preparing to resume his role in anchoring the Tampa Bay rotation, he has business ahead of him atop the Team USA rotation in the World Baseball Classic. The thoughtful, outspoken Archer has proved to be one of the most positive personalities in the game, and he can match it as one of the top talents in the game. His 485 strikeouts over the past two years are the second most in the AL behind only Chris Sale's 507.

Boston Red Sox, Mookie Betts
Boston Red Sox right fielder Mookie Betts finished second in AL MVP voting to Mike Trout in 2016.
Kim Klement/USA TODAY Sports
There are a handful of young players in the game who are climbing the ranks of notoriety, but none has the potential to reach the heights that Betts can. With a season already in the books that could have won him an MVP in most any year that isn't blockaded by Mike Trout (a 9.4 2016 WAR), the 25-year-old outfielder is a sensational talent who finds himself in the right market, at the right time, to blow up to levels of fame that David Ortiz just vacated for him.

Kansas City Royals, Eric Hosmer
Kansas City Royals infielder Eric Hosmer made his first All-Star Game in 2016.
Allan Henry/USA TODAY Sports
Hosmer is another case of stardom preparing to make a next-level leap. He has been the mainstay and arguably the centerpiece of the success Kansas City has built over the past handful of seasons. But with a World Series on his résumé already and coming fresh off an All-Star Game debut, Hosmer's star turn is still on the rise. This will be exacerbated by the fact he is about to become one of the most sought-after trade pieces in the game and could stand to strike up a massive extension or free agent deal over the next year as well.

Detroit Tigers, Michael Fulmer
2016 AL Rookie of the Year Michael Fulmer will be relied upon healthy in Detroit this season.
Ken Blaze/USA TODAY Sports
Last year's AL Rookie of the Year made note in the offseason that he likes to spend his downtime playing the part of a plumber. Now he's back to his full-time job as a vital part of the Detriot pitching staff. The 23-year-old won nine of his first 13 outings and allowed five earned runs from May 21 to July 6.

Minnesota Twins, Miguel Sano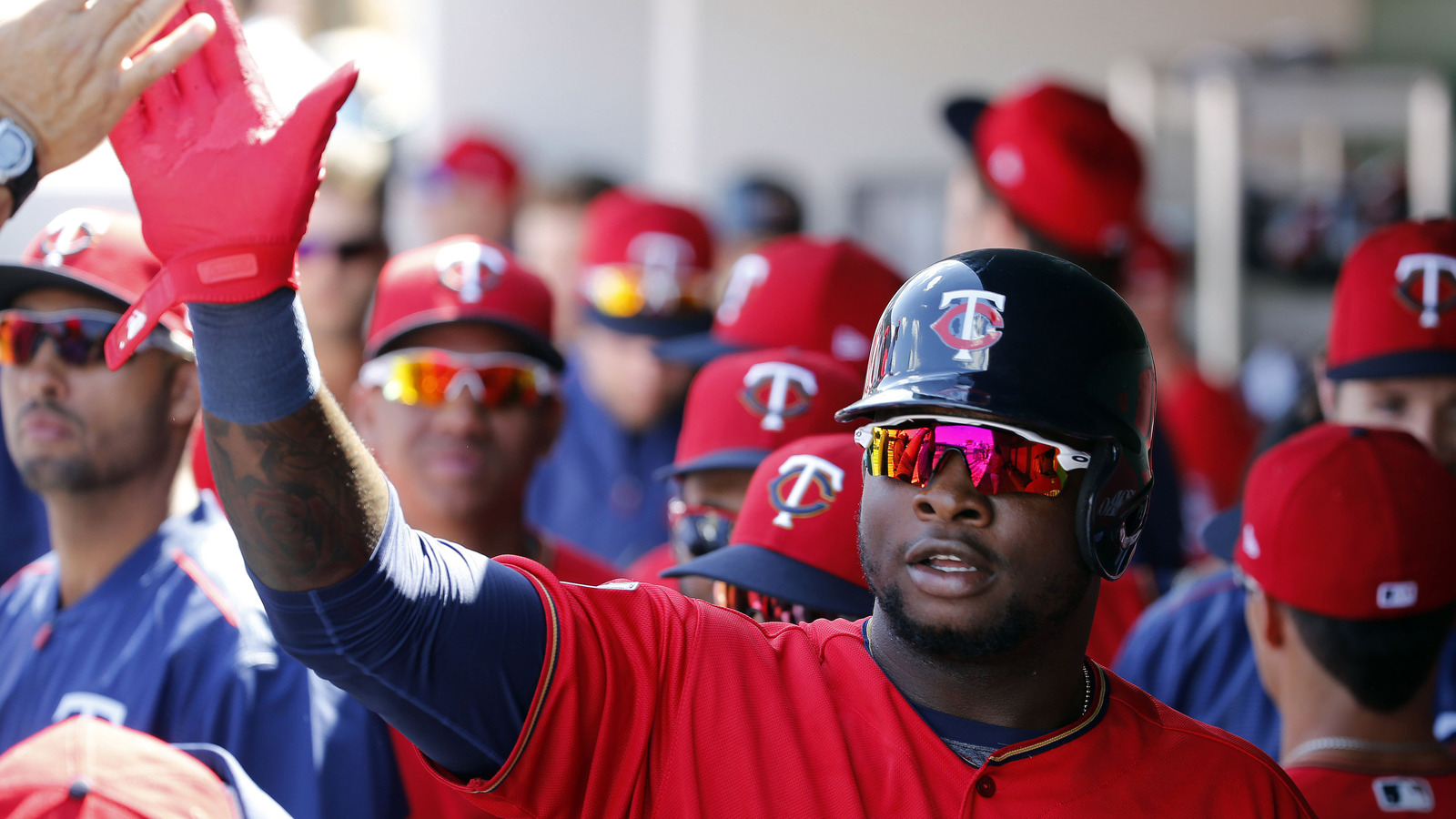 The Minnesota Twins are looking for a breakout from slugger Miguel Sano.
Kim Klement/USA TODAY Sports
On a roster that is full of young talents with considerable upside and beginning to take shape, Sano profiles as one of the elite thumpers in the game moving forward. The promise of his substantial power began to take place last year, as Sano launched 25 homers in his sophomore season, bringing his two-year total to 43.

Chicago White Sox, Yoan Moncada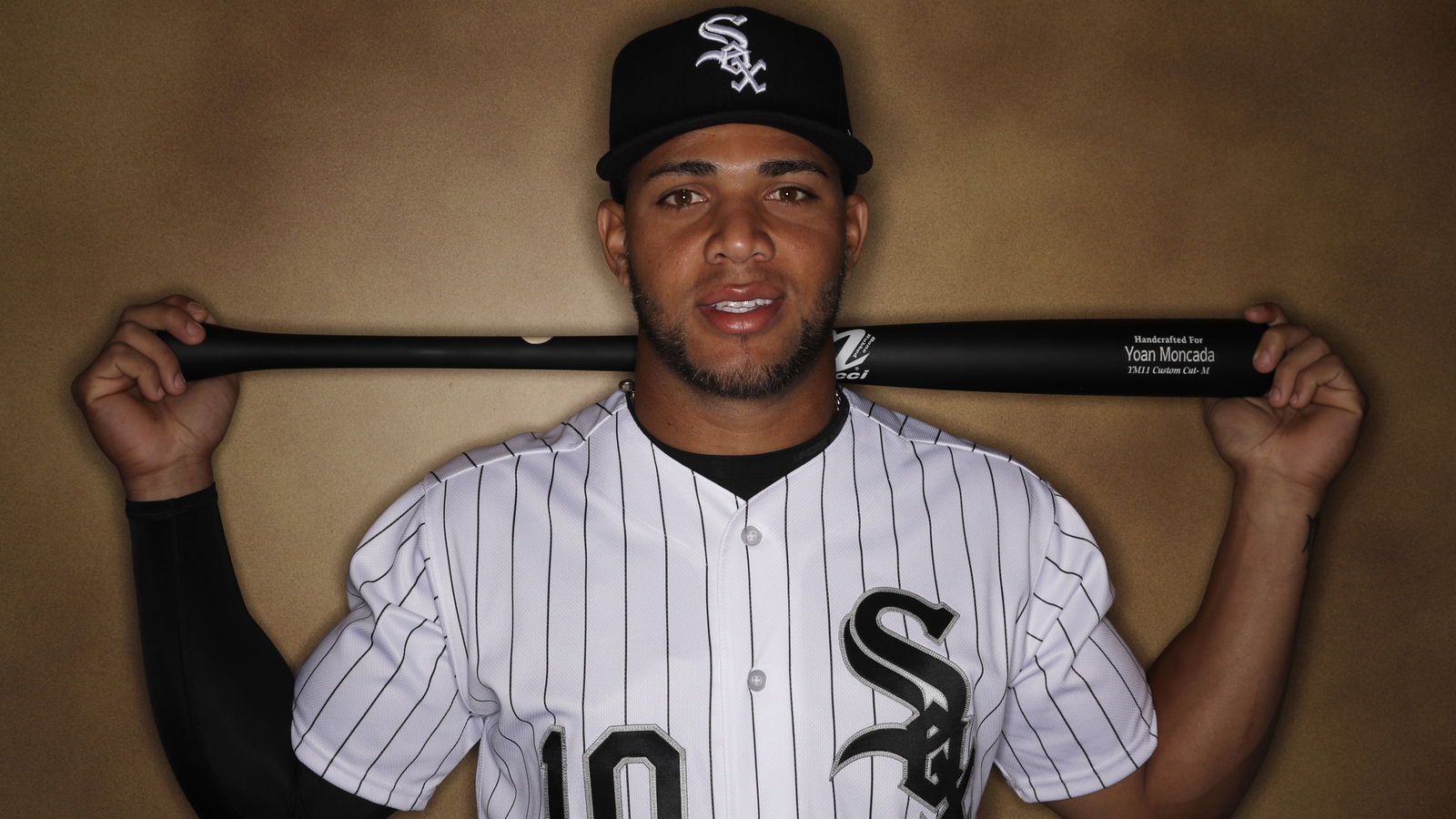 Yoan Moncada was the most notable name dealt to White Sox in the Chris Sale trade to Boston.
Morry Gash/Associated Press
The price to send off Chris Sale was high, and the return could arguably be just as substantial, as Moncada entered 2016 as the top prospect in the game. While he did not exactly light the world on fire in his stint in Boston last year, the chance to change his new Sox should bring unlimited opportunity to light the game on fire with the rebuilding Chicago team. While he will start the year at Triple-A Charlotte, expect to see a much more polished product when the ultra-talented 21-year-old makes his Chicago debut.
New York Yankees, Gary Sanchez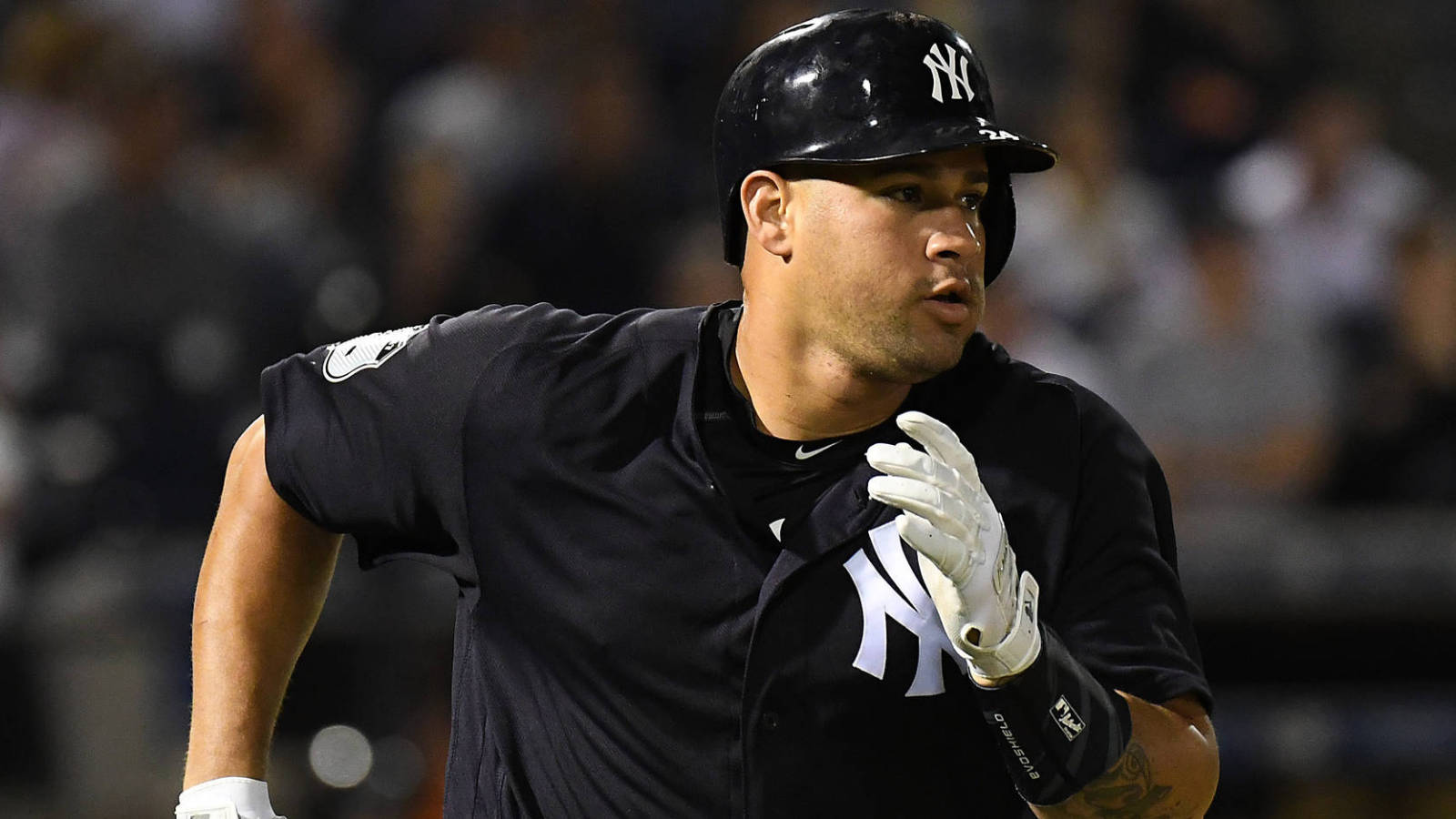 Gary Sanchez mashed 20 home runs in just 53 games last season for the Yankees.
Jonathan Dyer/USA TODAY Sports
Last year's biggest breakout star will continue to be such this year and likely move up the ladder of fame around the game as a whole. Sanchez turned in a full season's worth of production in just two months and now sits at the core of the Yankees' rebuilding effort that took off once he arrived. There is no platform like the Bronx to microwave a superstar turn, and Sanchez is on deck for the push.
PLAYERS:
Tyler Skaggs
,
Alex Bregman
,
Sean Manaea
,
Aaron Sanchez
,
Francisco Lindor
,
Jean Segura
,
Dylan Bundy
,
Rougned Odor
,
Chris Archer
,
Mookie Betts
,
Eric Hosmer
,
Michael Fulmer
,
Miguel Sano
,
Yoan Moncada
,
Gary Sanchez
TEAMS:
Los Angeles Angels
,
Oakland Athletics
,
Toronto Blue Jays
,
Cleveland Indians
,
Seattle Mariners
,
Baltimore Orioles
,
Texas Rangers
,
Tampa Bay Rays
,
Boston Red Sox
,
Kansas City Royals
,
Minnesota Twins
,
Chicago White Sox
,
New York Yankees
MORE FROM YARDBARKER
MLB News

Delivered to your inbox

You'll also receive Yardbarker's daily Top 10, featuring the best sports stories from around the web. Customize your newsletter to get articles on your favorite sports and teams. And the best part? It's free!