Team USA could be playing the role of saviors for the World Baseball Classic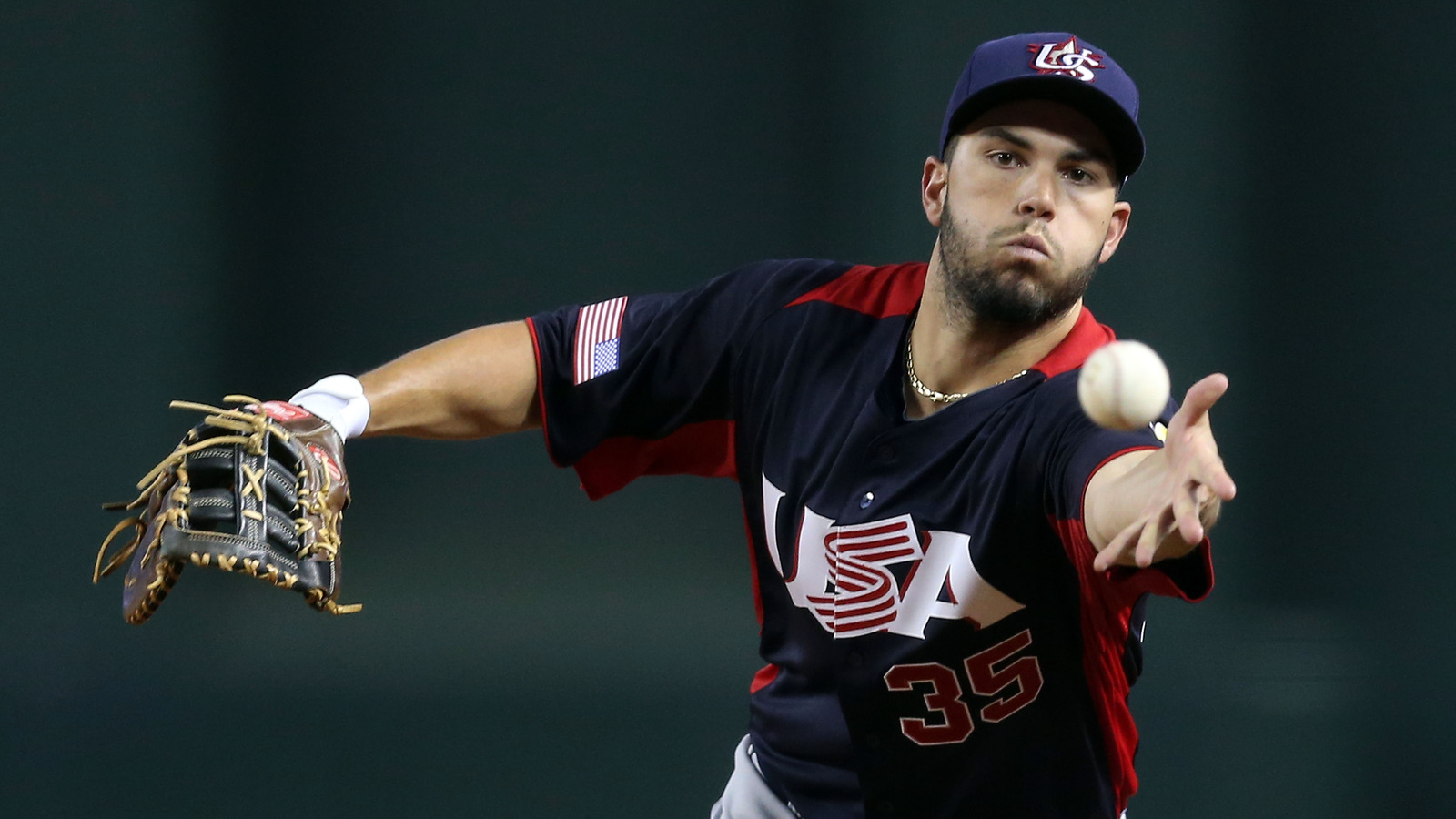 Eric Hosmer of the Kansas City Royals will be making his second appearance in Team USA colors for the World Baseball Classic. 
Christian Petersen/Getty Images
The World Baseball Classic is set to get underway next week, with 16 nations sending collections of their best baseball representatives out to compete in what ultimately breaks out to be baseball's Olympic showcase. And while it would seem that a showcase of the very best baseballers in the world, heading off to compete for national pride in what could – justifiably – be considered the true 'world series' would be without a doubt a major drawing card for fans far and wide.

However, that has not been the case to date. The tournament has lingered between intriguing concept, as well as facing a handful of relevancy issues as well, the WBC continues to be an intriguing mixture of stars from professional leagues around the world. It is a curious outcome, considering that early March is far from a hotbed for sports, as it lingers in the post-Super Bowl/pre-Draft limbo, before the NBA and NHL postseason drives intensify and before the NCAA Tournament tips off as well. It would seem to be a perfect drawing card for the eyes of sports fans in need of some sort of competition to wet their collective pallets, but it has not become the anticipated quadrennial tradition that it was thought to have the potential to become.

There could be a number of reasons for that being the case. Some site the lack of elite superstars competing it without question, as is the case with basketball in Olympic competition. Some site the ambivalence of stars to prioritize it over spring training, chalking it up underneath the 'if they don't care, why should we' thought process.
But perhaps the struggle in the fight for universal relevance can be drawn to a much simpler correlation: the United States flatly has not been very good in it so far. Thus far in the three tournament history of the event, the highest finish Team USA has worked out was a distant fourth place in 2009. The success of the U.S. entry is flatly important to measuring the full potential of the tournament. It is home of the world's most prominent baseball league, holds the keys to many of the most notable players in the world competing in the tourney and provides the easiest path to gathering the largest crowds at the finals of the event, which have been held in California every time and will return to Los Angeles again this year.

Beyond that, as in most things, the United States is the most polarizing of nations: either you love them or hate them. Thus, it can draw the biggest crowds to observe them competing. World Cup ratings went higher than ever when the men's team went on an unexpectedly strong run in 2014. The same result happened when the women's team won the 2015 World Cup. If one thing is true about borderline sporting contests in the USA it is this: national pride will manifest itself fervently if Team USA is playing to win.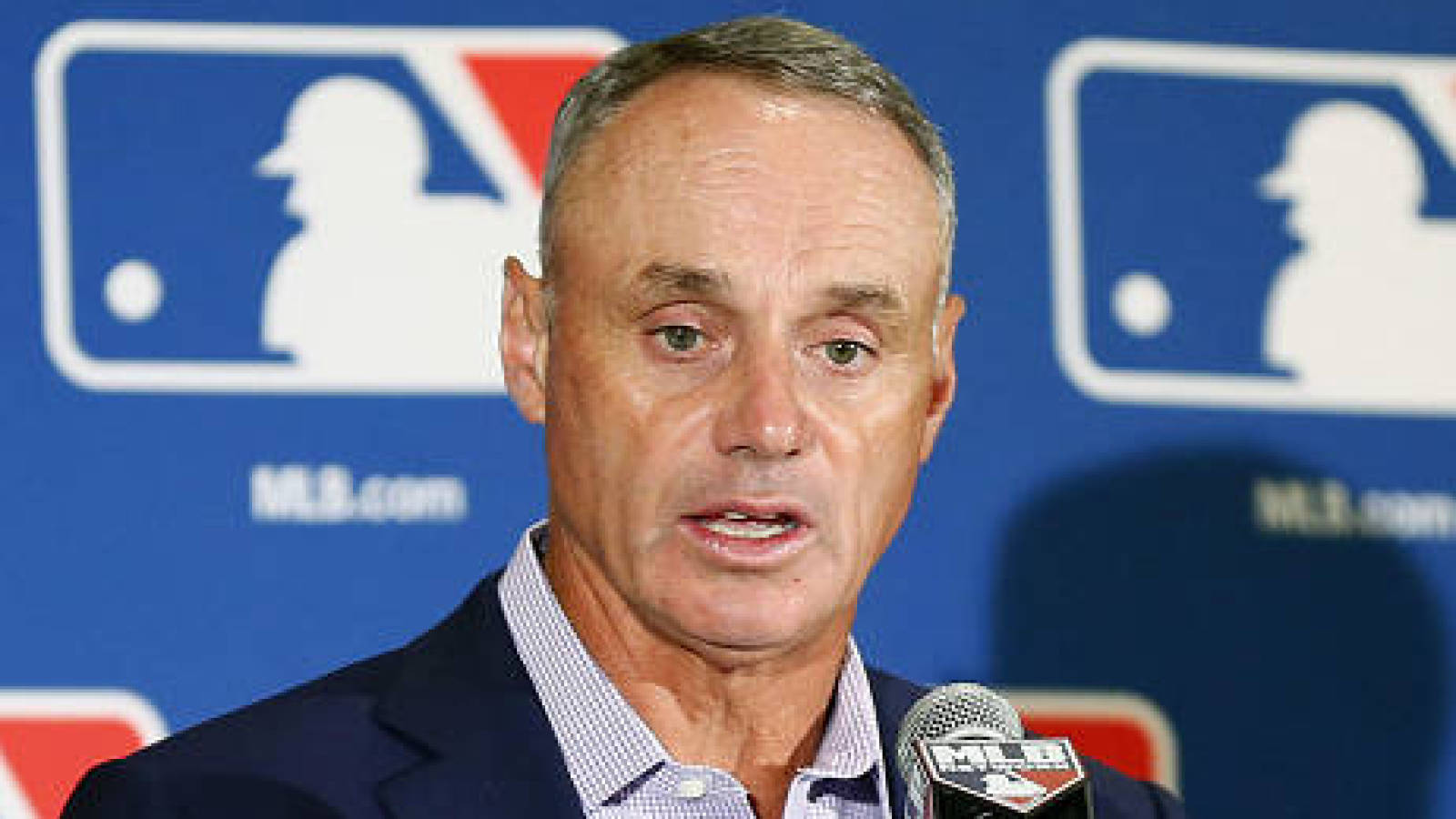 Major League Baseball commissioner Rob Manfred speaks at a press conference in Phoenix on Feb. 21, 2017. Manfred said he wants the World Baseball Classic to continue while he is in office, amid speculation that the upcoming WBC will be the final staging of the event. 
Kyodo News via Getty Images
The WBC has been in contentious times leading into this tournament. Some discussion about its viability beyond this year has been tossed around, citing sponsorship issues and financial feasibility. The support of Major League Baseball has also been in question, as the tournament is not been reported as a profitable entity. The easiest ways of course to turn a profit is to both move the turnstiles headed into the host stadiums and to attract big name advertisers will to put their products and dollars behind it. A successful run by Team USA and the stars on its roster could go a long way toward bolstering both the popularity and financial wherewithal of the Classic. So now, more than ever, Team USA needs to play well and play long.

And while history may not smile upon Team USA too kindly, it appears that the shortcomings of the past have finally motivated current Major Leaguers to stand up and take action. Because the upcoming version of Team USA is by far the strongest team that has donned the stars and stripes yet and stands to have a fantastic chance of emerging victorious.

This is because finally, Team USA has brought more than just a few willing stars to the games; rather the Americans have brought something that legitimately resembles a collection of the country's best. Two former Most Valuable Players in Buster Posey and Andrew McCutchen lead the way, and they are arguably not the top players on the roster. That nod can get divided up between Nolan Arenado or Paul Goldschmidt. Add in the unequaled power of Giancarlo Stanton, the Gold Glove presence of both Christian Yelich and Brandon Crawford and the versatility of Daniel Murphy, Matt Carpenter and Jonathan Lucroy, just to name a few, and this is a very formidable collection of everyday talent.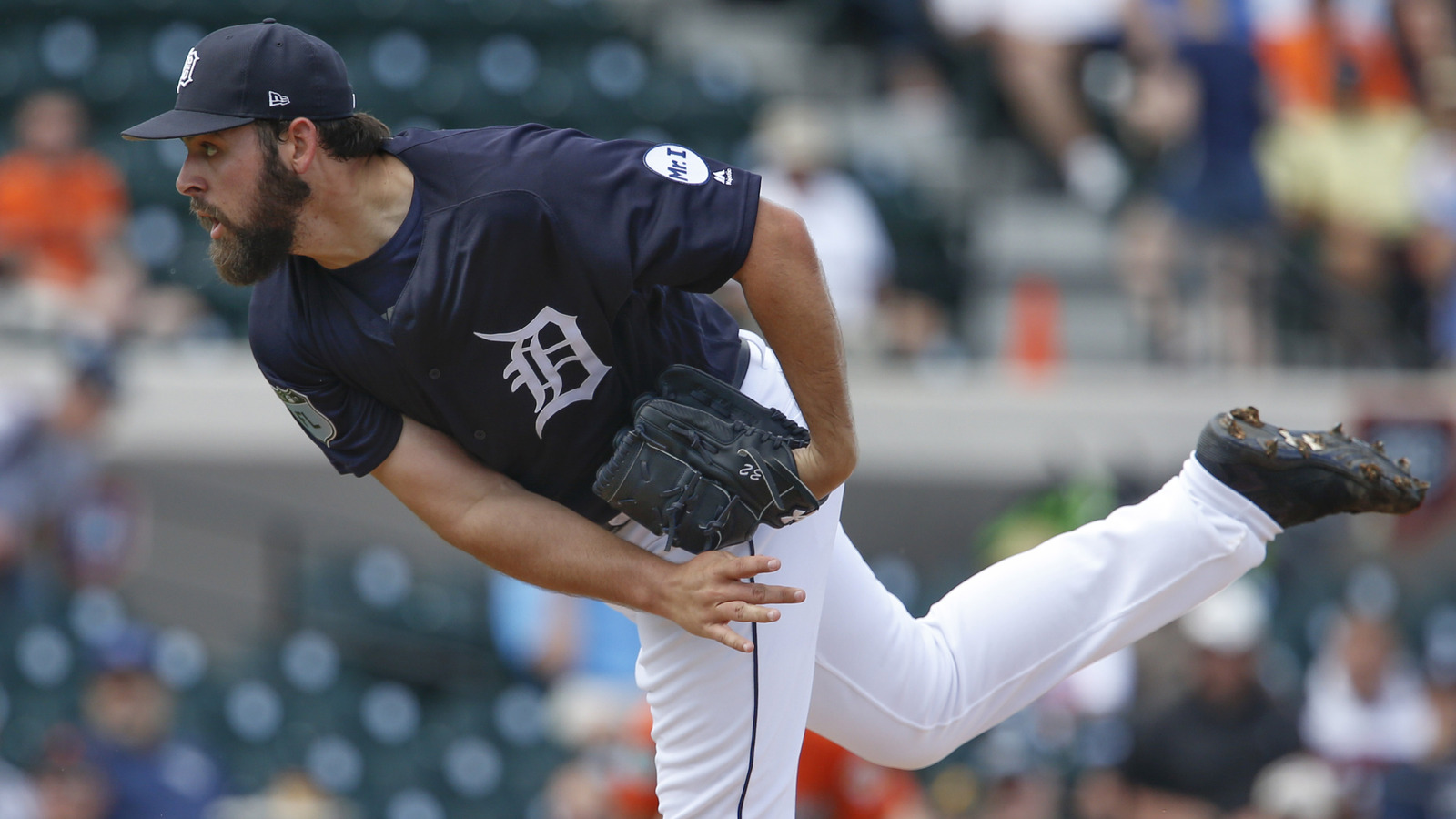 American League Rookie of the Year Michael Fulmer is one of the impressive arms going to the World Baseball Classic for Team USA. 
Reinhold Matay-USA TODAY Sports
But for perhaps the first time, the U.S. pitching staff doesn't resemble a 'best of' third and fourth starters from around the game. While the touted addition of Cy Young winner Max Scherzer fell through due to a stress fracture that is delaying his spring, as well as Oakland A's ace Sonny Gray dropping out late in the process, Chris Archer, Marcus Stroman, 20-game-winner J.A. Happ and American League Rookie of the Year Michael Fulmer are strong, proven group of lead arms. The added presence of postseason hero Andrew Miller to the bullpen assures that the U.S. should have no issues in finishing what it starts either.

Yes, there are some notable absences. There is no Bryce Harper, nor is there Mike Trout. It would be great to have Kris Bryant on hand, as would Corey Kluber or an all-in Clayton Kershaw (who has said he would consider joining in the championship round). Team USA is not at the point where it can make claims to be the equivalent of the 1992 Dream Team yet, but this is a vast step forward from where things have been in the past, when Ryan Vogelsong and Derek Holland were being charged as lead starting pitchers, and past their prime versions of Jimmy Rollins and David Wright were being called on to lead the charge. No, this is as legitimate offering of top American MLBers coming together to compete in the tournament and could stand to put on a show in the process.

But first things first, before any grand designs on Team USA 'saving the day' can be put forward, they have to get off to a strong start. And with a dangerous Pool C seed drawn for them, which includes Colombia, Canada and the 2013 champions, the Dominican Republic, manager Jim Leyland's club will need to be on their game early and often.
Atlanta Braves first baseman Freddie Freeman will lead Team Canada in the upcoming World Baseball Classic.
Logan Bowles-USA TODAY Sports
With the immediate prospects of having to overcome Team Canada, led by Atlanta Braves star Freddie Freeman, is missing its top player in Joey Votto, thus making them an easier mark than they could have potentially been. Colombia is a bit more dangerous, as they are led by a pair of top arms in the Chicago White Sox' Jose Quintana and Atlanta's Julio Teheran. In a short series, that can be a tough duo to overcome.

The obvious threat lies in the Dominican team, who never seems to skimp on sending as many of its top options as possible. The Dominicans will defend their title with a lineup featuring Manny Machado, Jose Bautista, Adrian Beltre, Nelson Cruz, Starling Marte, Carlos Santana and the 2013 WBC Most Valuable Player, Robinson Cano.

That is a gauntlet of a lineup to overcome, and they did not skimp on the pitching side of affairs either. Johnny Cueto, Carlos Martinez, Edinson Volquez, Dellin Betances and Bartolo Colon are a few of the headline names taking the ball for the Dominican team, proving that they are clearly aiming for a repeat of 2013's outcome this month.
Team USA will take to the field for the first time in Miami on March 10 against Colombia in round robin format play. They will then face the Dominicans on March 11, followed by Team Canada on March 12. The immediate task ahead of them is to emerge with two victories in order to move on to the next round, which will start on March 14.

It is a major turning point for the future of professionally involved international baseball over the next month. And there is a clear need for the Americans will need to live up to their billing and make a substantial claim in this year's contest. Otherwise, the idea of a continued showcase for nation vs. nation baseball to be played could be once again relegated to secondary Olympic status, and the full visualization of what the WBC can represent could never be made clear.
But first things first, take care of Colombia and Canada. And get ambitious; show the Dominicans it won't be as easy to wear the crown as it was to grab it.
MORE FROM YARDBARKER:
QUIZ: Name these MLB men to win titles as both players and managers
Success as a Major League Baseball player rarely translates to success as manager. Alan Trammell, Billy Herman, Ted Williams and Cookie Lavagetto are just a few great ballplayers who had poor managerial stints. In contrast, numerous great managers failed as players. Tony LaRussa, Sparky Anderson and Bobby Cox all had their cups of coffee. Walter Alston's first major league at bat for the 1936 Cardinals was his last (he struck out). Sparky Anderson was given a full time job at second base with the Phillies 1959, but hit only .218 and lost his roster spot after the Phils finished 23 games behind Walter Alston's World Champion Dodgers.
Then there's the rare case where an individual is as successful as manager as he was a player. Excluding several player-manager champs, this quiz presents examples of MLB who won World Titles during their playing days and tasted victory again as a manager. Can you name all 12?
Clue: Team and Year of title win(s) as player/Team and Year of title win(s) as manager
NYY 1996, 1998, 1999 M: NYY 2009
BKD/LAD 1955, 1959 NYM 1969
NYY 1947, 52 NYY 1961, 62
NYG 1922 NYY 1949-53, 1956, 1958
STL/MIL 1946, 1957 STL 1967
NYY 1951-53, 1956 NYY 1977
MORE FROM YARDBARKER
MLB News

Delivered to your inbox

You'll also receive Yardbarker's daily Top 10, featuring the best sports stories from around the web. Customize your newsletter to get articles on your favorite sports and teams. And the best part? It's free!