Found December 13, 2011 on Pirates Prospects:
PLAYERS:
Jason Grilli
,
Pedro Ciriaco
,
Jason Jaramillo
,
Jose Veras
,
Casey McGehee
,
Aramis Ramirez
,
Joel Hanrahan
,
Evan Meek
,
Chris Resop
,
Tony Watson
,
Daniel McCutchen
,
Jared Hughes
,
Bryan Morris
,
Justin Wilson
,
Daniel Moskos
,
Duke Welker
,
Matt Diaz
,
Neal Huntington
,
Garrett Jones
,
Pedro Alvarez
,
Charlie Morton
TEAMS:
Pittsburgh Pirates
,
Milwaukee Brewers
,
Chicago Cubs
,
Atlanta Braves
The Pittsburgh Pirates had a somewhat busy day today. They swapped arbitration eligible players with the Milwaukee Brewers, reached a pre-arbitration deal with Jason Grilli, non-tendered Pedro Ciriaco and Jason Jaramillo, and tendered offers to the rest of the players who were without contracts in 2012.
In the biggest move of the day, the Pirates traded Jose Veras to the Milwaukee Brewers for Casey McGehee.  I projected Veras as a non-tender candidate in my preview earlier today, noting that his $2.5 M projected salary through arbitration would be too much when you consider the strong Pirates bullpen. Milwaukee added Aramis Ramirez on a three year deal today, which made McGehee expendable.
The trade was a great move for the Pirates. They won't miss Veras, as the current bullpen projects to have Joel Hanrahan, Evan Meek, Chris Resop, Jason Grilli, Tony Watson, Daniel McCutchen, and Chris Leroux, with Jared Hughes, Bryan Morris, Justin Wilson, Daniel Moskos, and Duke Welker serving as depth out of AAA next year. McGehee is coming off a down year, and will be arbitration eligible for the first time with a projected $3.1 M salary. He's also a guy who is still young and has some upside.
This is a change in the normal approach for the Pirates. In the past we've seen them non-tender or trade guys who were reaching arbitration, even though those guys were still young enough to have an outside shot at realizing their potential. That's not a bad move, but it was usually followed up with the signing of someone like Matt Diaz who was coming off a down year at the age of 33.  I'll take Casey McGehee coming off a down year at the age of 29, just one season removed from hitting .285 with 23 homers and an .801 OPS, rather than taking someone like Matt Diaz and hoping the down year was just a down year, and not the beginning of the end of his career.
Neal Huntington mentioned that McGehee added a quality option for the team at both corner infield positions. He could be used in a platoon role with Garrett Jones at first base. He also provides a good backup plan to Pedro Alvarez at third base if Alvarez has another year like his 2011 season.
You could make the argument that McGehee's 2011 season was due to bad luck. He had a .249 BABIP after a .306 BABIP in 2010 and a .330 BABIP in 2009. He had an 8.6% HR/FB ratio, after being in the 12.5-13.6% range the previous two years. Part of that down year could have been due to a thumb injury at the start of the year. McGehee hit for a .291/.346/.477 line in 965 at-bats during his first two seasons with Milwaukee. The odds of his 2011 season being legit, and his 2009-2010 numbers being a fluke seem pretty small.
If McGehee can bounce back to his 2009-2010 numbers, the Pirates will have gotten a steal. He would be good enough to start at either corner position with his 2010 numbers. He's also under team control for three years. He's not a guaranteed upgrade on defense at third base, although his numbers are trending in the right direction. In 2009 he had a -22.0 UZR/150. In 2010 that improved to a -4.0.  He hd a 7.3 UZR/150 in over 1200 innings during the 2011 season. By comparison, Pedro Alvarez had a -8.6 UZR/150 in 2010 and a -2.8 UZR/150 in 2011. It wouldn't be the worst plan to put McGehee at third base and move Alvarez to first where he could focus less on defense and more on offense. For now it seems that Alvarez will start at third, with McGehee and Garrett Jones splitting time at first base.
Joel Hanrahan was one of seven arbitration eligible players who were tendered an offer of arbitration.
Contract Offers
The Pirates reached a deal with relief pitcher Jason Grilli for $1.1 M.  Grilli had a strong 2011 season with the Pirates, putting up a 2.48 ERA in 32.2 innings, along with a 37:15 K/BB ratio. He started out the year as a minor league free agent for the Phillies. He had a clause in his contract that stated the Phillies had to either add him to the 25-man roster or release him if another team wanted to add him to their 25-man roster. The Pirates called in July, and the Phillies opted to release him.
The Pirates non-tendered Pedro Ciriaco and Jason Jaramillo, making both players free agents. The team tendered offers to their remaining unsigned players, including all seven remaining arbitration eligible players. The Pirates can try to work out a deal with all seven players between now and their arbitration hearings. Players can file for arbitration between the 5th and 15th of January. The two sides then exchange contract figures on January 18th. The arbitration hearings take place between February 1st and 21st. If no pre-arbitration deal is reached, an arbiter decides which one of the two contract figures will be used for the player's 2012 salary.
The arbitration eligible players and their projected salaries:
Joel Hanrahan – $4,000,000
Casey McGehee – $3,100,000
Jeff Karstens – $2,800,000
Garrett Jones – $2,400,000
Charlie Morton – $2,100,000
Chris Resop – $1,100,000
Evan Meek – $900,000
40-Man Roster Updates
The 40-man roster remains full after today's moves. The 2012 40-man roster/payroll projection has been updated, and the Pirates are now projected for a payroll just over $46 M.  That payroll amount only reflects players currently on the 40-man roster, and doesn't project any potential moves by the team in the future. The future payroll page has also been updated with the addition of Casey McGehee.
Original Story:
http://feedproxy.google.com/~r/BuccoF...
THE BACKYARD
BEST OF MAXIM
RELATED ARTICLES
The Pirates Prospects 2012 Prospect Guide will be released later this week, featuring over 250 prospect reports, the 2012 top 50 prospects, a feature on the top four pitching prospects in the system, and the most comprehensive coverage of the Pirates' farm system that you can find.  While the top 50 prospects are exclusive to the book, we will be releasing the top ten prospects...
The Pittsburgh Pirates are still interested in Derrek Lee for first base, reports Jon Heyman of CBS Sports. Lee was offered arbitration last month, but turned down that offer a week ago to pursue free agency. He is believed to be waiting for the top options on the board to sign, hoping that will improve his market.  Albert Pujols signed last week with the Los Angeles Angels, which...
Pirates, Jason Grilli agree to terms on a $1.1MM deal for 2011, I have learned. — Ben Nicholson-Smith (@mlbtrben) December 13, 2011 Sack is back. Jason Grilli posted a 2.48 ERA over 32.2 innings last season. He struck out 37 and walked 15. This deal will avoid the Bucs taking Grilli to arbitration.
The Pittsburgh Pirates have tendered all of their arbitration eligible players, per a team press release.  The team also announced that Pedro Ciriaco and Jason Jaramillo will officially become free agents at midnight after being non-tendered by the team. All of the remaining 0-3 players who weren't under contract were tendered an offer.
The New York Mets have claimed right handed pitcher Jeremy Hefner off of waivers from the Pittsburgh Pirates, according to Adam Rubin of ESPN. Hefner was originally acquired by the Pirates off of waivers from the San Diego Padres on November 18th. He was waived last week to make room for Yamaico Navarro on the 40-man roster. Rubin also notes that the Mets have signed left hander...
Tonight (midnight) is the non-tender deadline for arbitration-eligible players. Teams need to decide whether to offer salary arbitration (a decent raise) to a player, or non-tender him and make him a free agent. Here are the eight arbitration-eligible Pirates: Charlie Morton Chris Resop Evan Meek Garrett Jones Jason Grilli Jeff Karstens Joel Hanrahan Jose Veras Hanrahan, Morton...
Jason Grilli will be back in the Pirates' bullpen next season, having secured his spot on the club by agreeing to terms on a one-year deal with Pittsburgh.
One of seven arbitration-eligible players to be tendered a contract before Monday's midnight ET deadline, Evan Meek stands in line to return to the setup role that he never settled into last season.
The Pittsburgh Pirates have traded right-handed pitcher Jose Veras to the Milwaukee Brewers in exchange for third baseman Casey McGehee, according to a team press release by the Brewers. The Brewers agreed to a three-year deal with Aramis Ramirez earlier today.  That move made McGehee expandable for Milwaukee. Image by Steve Paluch under the Creative Commons License.
The Mets have signed 27-year-old C Lucas May and 28-year-old LHP Garrett Olson to minor league deals, while claiming RHP Jeremy Hefner off waivers from the Pittsburgh Pirates, according to Adam Rubin from ESPN New York.
PITTSBURGH — The Pittsburgh Pirates acquired third baseman Casey McGehee from the Milwaukee Brewers in a trade for reliever Jose Veras on Monday night.
MLB News

Delivered to your inbox

You'll also receive Yardbarker's daily Top 10, featuring the best sports stories from around the web. Customize your newsletter to get articles on your favorite sports and teams. And the best part? It's free!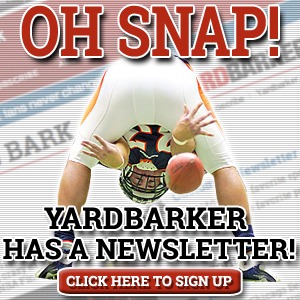 Latest Rumors
The Backyard

Today's Best Stuff

For Bloggers

Join the Yardbarker Network for more promotion, traffic, and money.

Company Info

Help

What is Yardbarker?

Yardbarker is the largest network of sports blogs and pro athlete blogs on the web. This site is the hub of the Yardbarker Network, where our editors and algorithms curate the best sports content from our network and beyond.