As fans of the Dodgers, we're always analyzing which pitchers have the best and worst pitches, but we normally base that on nothing but our own feelings at the moment, so I decided to take a more objective look at things. For a pitch to qualify for these rankings, I used a 200-pitch minimum for starters and a 50-pitch minimum for relievers. The metric used to measure pitch effectiveness is True Average (TAv), which is basically like wOBA. League average performance is set at .260, and the metric doesn't include baserunning. Additionally, to prevent the post from being solely numbers-based, and one that would have been mind-numbingly boring, I decided to provide visual evidence as well. —– Best Overall Pitches Clayton Kershaw – Curve – .084 TAv Josh Beckett – Curve – .183 TAv Joe Blanton – Curve – .183 TAv Am I surprised by the fact that the curve was the hardest pitch to do damage with? Yes and no. No, because it was bound to be an off-speed pitch, simply because fastballs are easier to command, thus they get thrown when a pitcher is behind in the count while the opposite is true for off-speed stuff. But yes, because I thought it would be the slider, which has basically become synonymous with swings and misses in recent times. —– Best Individual Pitches Fastball Ted Lilly – .213 TAv Chad Billingsley – .241 Clayton Kershaw – .253 Aaron Harang – .256 Joe Blanton – .268 Chris Capuano – .297 Josh Beckett – .307 Is there a better example of the importance of pitch sequencing than this? Granted, it's a small sample size because of his injury, but the fact that his fastball didn't get blasted every single time he threw it is a testament to how he has to mix pitches to make his fastball seem harder to hit than it actually is. Sinker Chad Billingsley – .232 TAv Chris Capuano – .272 Josh Beckett – .278 Joe Blanton – .295 Aaron Harang – .307 Annoyed by how I keep ranting on Twitter about how Chad Billingsley needs to throw his fastball more? Yeah, well he finally made the adjustment in 2012, but you should still get comfortable with hearing it, because he needs to continue to do that. Cutter Joe Blanton – .253 TAv Josh Beckett – .282 Chad Billingsley – .336 Curve Clayton Kershaw – .084 TAv *Visual Is Above* Josh Beckett – .183 Joe Blanton – .183 Aaron Harang – .240 Chad Billingsley – .251 Just stupid. Slider Chris Capuano – .190 TAv Clayton Kershaw – .213 Aaron Harang – .218 Joe Blanton – .250 Chad Billingsley – .263 Change Chris Capuano – .211 TAv Josh Beckett – .237 Joe Blanton – .264 Chris Capuano is like the anti-Chad Billingsley. He has effective off-speed stuff, but oh boy does his fastball get blasted to high heaven. Really puts an exclamation mark on how he needs to get ahead in the count.
Original Story:
http://feedproxy.google.com/~r/ChadMo...
MORE FROM YARDBARKER
MLB News

Delivered to your inbox

You'll also receive Yardbarker's daily Top 10, featuring the best sports stories from around the web. Customize your newsletter to get articles on your favorite sports and teams. And the best part? It's free!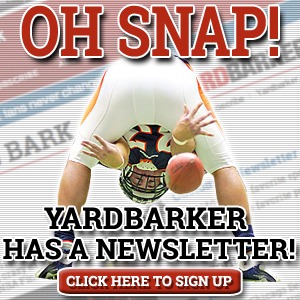 Latest Rumors
Best of Yardbarker

Today's Best Stuff

For Bloggers

Join the Yardbarker Network for more promotion, traffic, and money.

Company Info

Help

What is Yardbarker?

Yardbarker is the largest network of sports blogs and pro athlete blogs on the web. This site is the hub of the Yardbarker Network, where our editors and algorithms curate the best sports content from our network and beyond.