Found September 16, 2012 on Fox Sports Wisconsin:
MILWAUKEE John Axford was tired and frustrated, but he knew what came next. He had always been transparent with the media, welcoming interviews that came to his locker near the front of the Brewers clubhouse. But lately, the questions had grown tiresome. He knew he had to face up to the struggles he and the rest of his bullpen had dealt with, something hed already had to own up to several times this season. But lately, after losing his closer job, the meetings with the media had gotten admittedly more agonizing. With microphones and recorders in his face, Axford was noticeably frustrated. He had run out of words to explain his struggles or the struggles of his fellow relievers. "It's tough to describe what's happening, especially after the run we had last year," Axford said on July 29, confounded by the same questions. "We can't explain it. Last year, when things were going great, they just kept going that way. If someone stepped in a hole, we pulled them right out of it. We picked everyone up. Everybody picked each other up down there. Right now, it seems like if someone steps in that hole, we're just digging it even deeper for them and we're all jumping in. It's not really working out. "For me personally, it's almost beyond words now. It's inexplicable. It's ridiculous. It comes down to one pitch, but that one pitch completely changed the outcome of the game." The reporters would leave eventually, but Axford would be left with the questions. What was wrong with him? What was wrong with the bullpen? Was this ever going to to get better? "I don't know how many more times I can say the same words over again," Axford said, just two weeks later. Those moments of facing up to his own mistakes theyre the only moments that John Axford thinks of now, over a month later. Hes given up just one hit in his last 10 appearances. The bullpen has accounted for just one loss since August 15. He doesnt think about those long, difficult nights on the mound anymore. It was all a part of the process. Hes wiped those games from his mind, and so have the rest of the relievers. They dont like to talk about that period of frustration not now, not while the bullpen has been the backbone of Milwaukees run towards contention. "Whatever happened earlier in the season, its done and over with, Axford said on Friday. "You cant look back. You cant reflect on it anymore. Its about pushing forward. Axford was the one to make the first push. As the teams closer even if he wasnt at the time his spot is one of natural leadership. He wanted and needed to set an example. He wanted and needed his job back. So he went to the office of Brewers manager Ron Roenicke and said he wanted to be the teams closer again. He explained that he was ready, and soon, Roenicke agreed. Both of them wanted to move forward. "When I went in to talk to Ron and we had our conversation, I said I wanted to get back to being the closer and solidify the bullpen and help close some of the craziness that was going on out there, Axford said. "I just wanted to look forward. There was nothing more to look back upon or to think about earlier in the season. This has all been about looking forward. After a crushing slump in the middle of the season, the effect the Brewers bullpen struggles had on the teams record has been somewhat erased. Milwaukee is back in the thick of the wild card race. But its hard not to wonder what might have happened to the Brewers season if the bullpen had held up like it did in 2011, when Milwaukee relievers combined for the fifth-best bullpen ERA in the league, with a closer that was on a historic consecutive saves pace. Axford knows this season has been different not exactly in a way the team or its fans would have hoped for. But he wont change anything. He wont relive or reflect quite yet, but he knows hes been changed by the struggle and frustration he dealt with in the middle of the season. "I think personally I just have a little extra pride knowing that I could get back to where I was and where I feel like I could be, Axford said. "Getting into this game was never easy for me. It was always a struggle. I always needed to work on something or get an opportunity from somebody just to get a shot. I wasnt going to just lay down by any means. I fought to get here, and I was going to fight to stay. And thats been the biggest thing for me is that I realized I still have that fight and that determination and that grit to stay in this game and take the role that I grabbed a hold of a couple years ago. That meeting would spark something else, too. The bullpen saw what Axford had done and the confidence hed shown in the meeting with Roenicke. "Weve all struggled, and like he said, it was good to hear it in himself, out of his own mouth, that he was confident to get back out there and take the ninth inning, reliever Jim Henderson said. "That showed confidence in him, and it rubbed off on us. It was, Oh, well hes going to get the job done in the ninth, so we have to do our part. He led the way there. Henderson wasnt there when the struggles started. But with bullpen coach Stan Kyles fired on his second day at the major league level, Henderson saw the teams struggles at their worst an outsider looking in. So it was even easier for him to see it change, and as he spent more and more time with his fellow relievers, he understood why they needed to let that stretch of their season disappear from their consciousness. "We dont think about it, Henderson said. "We dont talk about it. Theres a lot of confidence in everybody right now. Were not worried about it at all. Added Roenicke: "Whatever theyve been doing its been working. If we can continue to do that, were going to be in close games, and any time they can hold on and put up zeroes, weve got a chance. Axford smiled as he was reminded of those moments by the same media that had cont. He wont play the "What if? game. In a position that requires so much confidence, he wont reflect much on his weaker moments. And now, neither will his manager. Hes been realistic through the process, looking forward at all times an attitude that his closer and bullpen have learned to live by in the past month. "I cant think that way, Roenicke said. "Its a long season. Youre going to go through where your offense doesnt hit, your defense is going to be bad, your pitching is going to be bad, and thats part of the season. Thats why you play so many games. Nobody is going to be good for in all of those for the whole season. Axford knows that firsthand now, and the change is palpable as Axford calmly sits in his chair next to his locker and talks freely. Hes flown a bit more under the radar lately, and after the constant questions the plagued the middle of his season, he can get used to the quiet. He knows now that its all been for a purpose. "Somehow, maybe this kind of season needed to happen, to a certain degree, Axford said. "It really helped me kind of discover the pitcher that I am and help me realize what I was capable of and that I could falter but also step back in and become the guy that I was last year. Follow Ryan Kartje on Twitter.
Original Story:
http://www.foxsportswisconsin.com/09/...
THE BACKYARD
BEST OF MAXIM
RELATED ARTICLES
MILWAUKEE It's no secret that Brewers pitcher Shaun Marcum hasn't been the same since returning from elbow tightness that kept him out for the better part of two months this season. In the five starts since his return, Marcum has averaged less than five innings per start and given up four runs in all but one appearance. That's mostly because of his lack of command,...
MILWAUKEE With a Tuesday return date in mind, Milwaukee Brewers first baseman Corey Hart tested his injured foot by running the bases on Sunday morning, and the result wasn't what he had hoped for. Affecting the arch of his left foot, Hart's plantar fascia injury limits his ability to make turns around the basepaths without serious discomfort. He said on Sunday that he...
MILWAUKEE The Milwaukee Brewers' shortstop position was supposed to be cut and dried. Alex Gonzalez, a 14-year veteran, was signed last offseason to provide the stability the Brewers never found in predecessor Yuniesky Betancourt. He was a plus defender with decent power. And at the very least, he was a short-lived answer to a question that had been bugging the organization...
MILWAUKEE Corey Hart is clearly eager to get back in the Milwaukee Brewers lineup sooner rather than later, given the team's newfound wild-card contention. And with a rupture in his plantar fascia in the arch of his left foot, Hart said he saw "a big improvement" since Wednesday. On Friday afternoon, the Brewers first baseman took early batting practice and ran on...
LET'S EAT
As Chipper Jones continues his farewell tour across Major League Baseball, the Brewers may have given him the most unique gift he will receive.
MIAMI Yes, Giancarlo Stanton wants to one day win a home-run title. You play this game to win championships and be the best we can. So thats part of it, yep, Stanton said. But if you believe the Marlins outfielder is thinking of winning his first home-run crown this season, youd be wrong. With 34, Stanton entered Saturday four home runs behind Milwaukee outfielder Ryan Braun...
Ryan Braun hit two home runs and rookie pitcher Wily Peralta gave up two singles in eight innings, and the Milwaukee Brewers beat the New York Mets 3-0 Sunday. The reigning most valuable player now has 201 home runs in his career, as Milwaukee won for the 20th time in its last 26 games to remain 2 1/2 games out of the second wild-card spot. The left fielder leads the league with...
The Brewers are threatening to make it into the wildcard, and their playoff hopes are still alive. The Mets are standing in their way, and a three games series with the Mets will be basically a win or go home scenario. Milwaukee sits just 3 games back of the wildcard spot, after being 12 ½ games back of that same wildcard spot just about a month ago. MLB odds are favoring the Brewers...
The Mets and Brewers play the rubber game of the series this afternoon as Chris Young makes the start against Wily Peralta. Young is 4-7 on the season over 17 starts over 96.1 innings with a 4.39 ERA. In his last two starts he has pitched 11.0 innings and has allowed only 3 ER while striking out 10 batters. The last time he faced the Brewers was in 2008 and he pitched a complete...
Brewers News

Delivered to your inbox

You'll also receive Yardbarker's daily Top 10, featuring the best sports stories from around the web. Customize your newsletter to get articles on your favorite sports and teams. And the best part? It's free!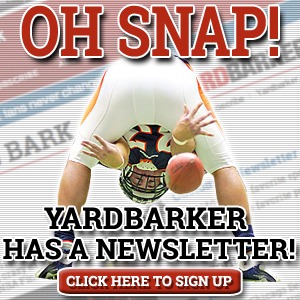 Latest Rumors
The Backyard

Today's Best Stuff

For Bloggers

Join the Yardbarker Network for more promotion, traffic, and money.

Company Info

Help

What is Yardbarker?

Yardbarker is the largest network of sports blogs and pro athlete blogs on the web. This site is the hub of the Yardbarker Network, where our editors and algorithms curate the best sports content from our network and beyond.