Found June 20, 2013 on isportsweb.com:
Jones blows a signature bubble while cheering on his teammates (Photo credit: Rob Carr/Getty Images North America) The Baltimore Orioles completed a 13-3 drubbing of the Detroit Tigers yesterday to take 2 out of 3 from the current AL-Central leaders. They did it basically the same way they've done it all year: with a homerun heavy offense and clutch pitching out of the bullpen, along with breathtaking defense across the board. Sure, I could write about Chris Davis and his 26 bombs, or Jim Johnson righting the ship at just the right time, or Manny Machado's outstanding poise and baseball I.Q. for someone who cannot even legally buy a beer yet. But instead, I want to talk about a guy who has, somehow, turned into an unsung hero for this year's Orioles team: Adam Jones. The early years The center fielder came to Baltimore in a trade that saw the Orioles deal SP Eric Bedard to Seattle for Jones, SP Chris Tillman, RP George Sherrill, and two other minor league pitchers before the 2008 season. At the time, Bedard was considered to be a top-of-the-rotation lefty, which is why the Mariners were willing to part with their most prized possession in Jones.  Of course, this deal is now considered by most to be one of the biggest steals in recent history. From the jump, Jones made an impact with the Birds, hitting .270 in his first full major league season with 9 HRs and 57 RBI. along with 7 triples and 10 steals, despite the team around him being absolutely dreadful. They finished in last place in the AL-East, which would unfortunately become a trend for the O's over the next few years. However, Jones, along with fellow outfielder Nick Markakis, would continue to improve his personal performance every year despite the club's struggles. He saw his biggest improvement come in 2011, Buck Showalter's first full year in Baltimore, when Jones hit .280 with 25 homeruns and 83 RBI. He also added 16 outfield assists, proving that he could get it done with the glove as well as the bat. I was personally worried that Jones, because of Baltimore's lack of success, might choose to leave the team when his contract was up to pursue a chance at the playoffs. After putting up with so many losing seasons early in his career, Jones had to have been frustrated. Thankfully for both Jones and Oriole fans alike, Showalter's presence in the clubhouse slowly but surely turned the team's fortunes around. 2012 In 2012, the team finally found sustained victory, as they finished the season 93-69 and claimed a Wild Card spot, beating the Texas Rangers in the first-ever Wild Card round of the playoffs. Jones was once again a big part of it, hitting a cool .287 with 32 jacks and 82 RBI. He also added a Gold Glove to his trophy case, another testament to his consistently great defensive effort. Anyone who can blow a perfect bubble while chasing down a sinking liner and making a diving catch (with ease) deserves all the accolades he gets. The team was so pleased with Jones' all-around play that they gave him a 6 year, $85.5 million extension (that could potentially reach $91.5 million with incentives), the largest contract in Orioles' history. The extension news certainly squashed any fears Oriole fans had about Jones leaving. Not that he'd want to anyway, with the complete 180 the team had done under Showalter's reign. 2013 and beyond This season, Jones and the boys are back at it again, at present 42-31 and even more dangerous than last year. While Davis has gotten most of the media attention (and deservedly so), Jones continues to be a model of consistency on the baseball field and a leader in the clubhouse. He can frequently be seen giving props to his teammates on Twitter (@SimplyAJ10) and keeping the club loose during tough stretches with some delicious shaving cream pies to the face. Without his guidance and infectious personality, the team may not be playing at the level it is right now. Jones' own bat has been hot as well, hitting .301 with 14 bombs and 51 RBI thus far, with a long ways to go. He is the leading All Star vote-getter for AL outfielders as of today, and for good reason. Baltimore fans know exactly how much the 27 year old means to the organization and the city, as Camden Yards is averaging it's highest attendance since 2005 thanks to fan favorites like Jones and Markakis staying home to help turn things around. While there is lots of baseball yet to be played, the Orioles seem like a good candidate to make the playoffs for a second straight year. There's no reason they can't advance farther than they did last year, either, as long as they remember to "Stay hungry" and aren't content to just get to October. With #10 leading the way, O's fans have nothing to worry about. The team is in extremely talented, Gold Glove hands, and it'll stay that way for a long, long time. Related Articles: Scintillating Baltimore Orioles stay scorching, take series from Boston Baltimore Orioles: Chris Davis soaring despite early career hiccups Baltimore Orioles salvage series vs. Rays with 10-7 victory
Original Story:
http://feedproxy.google.com/~r/isport...
THE BACKYARD
BEST OF MAXIM
RELATED ARTICLES
Before the 2012 season it was rare for a Baltimore Oriole to be voted into the MLB All-Star Game via fan voting. In fact before last season, the last time an O's player was selected by fan ballot was 2005, when two Orioles, Brian Roberts and Miguel Tejada, were selected as starters. That was also the last All-Star Game in which the Orioles had multiple all-stars until last season...
  credit yahoosports.com Baltimore Orioles first basemen, Chris Davis, got another opportunity this afternoon putting the reigning MVP, Miguel Cabrera, on notice.  Davis continued his home run binge belting out two more home runs Wednesday afternoon at Comerica Park.  Chris hit his league leading 25th & 26th home run in a 13-3 route over a stunned Tiger team. His first...
Veteran second baseman Brian Roberts may be back on the Baltimore Orioles' major league roster before the All-Star break, after running on the field yesterday to test his surgically repaired hamstring. That's according to Brittany Ghiroli of MLB.com, who wrote that Roberts would also work out during Thursday's off-day in Toronto. Manager Buck Showalter suggested that...
Most of the time, I would expect that professional sports teams would be able to know how to spell current players names but there are times when mistakes can be made. Check out the below plaque that the Baltimore Orioles did for catcher Matt Wieters after he hit a home run onto Eutaw Street: Remember folks, "I before E except after C". (Courtesy of Gamedayr)
Wei-Yin Chen took a positive step towards returning to the Baltimore Orioles' rotation on Thursday when he pitched in a simulated game. Roch Kubatko of MASN Sports says that Chen threw all of his offerings in the 42-pitch game, 27 of them for strikes. Rehab coordinator Scott McGregor was pleased with Chen's performance: "He looks good," said Scott McGregor...
J.J. Hardy and Adam Jones homered off Justin Verlander, and Manny Machado added a double and two sparkling plays at third base to lead the Baltimore Orioles to a 5-2 victory over the Detroit Tigers on Tuesday night. Hardy hit his third homer off Verlander (8-5) this month, connecting for a two-run shot in the fourth inning, and Jones added a three-run drive in the fifth. Zach Britton...
Our double entendre quote of the year comes from Baltimore Orioles play by play man Gary Thorne when speaking of the upcoming Orioles-Blue Jays series this weekend.  The pitching rotation put forward by Toronto is simply the greatest thing in the history of sports... @awfulannouncing Gary Thorne: "Orioles off to Toronto where they will face Dickey, Wang and Johnson...
The Baltimore Orioles have been on quite a run this week, taking two of three from the Detroit Tigers and before that, taking three of four from the rival Boston Red Sox. In the offseason, a lot of experts doubted that the Orioles could repeat what they did in 2012 this season. So far, they have proven the naysayers wrong. As of this morning, 73 games into the 2013 season...
Chris Davis cleared the fences twice, giving him a major-league leading 26 homers, to help the Baltimore Orioles beat the Detroit Tigers 13-3 Wednesday. Davis hit a two-run homer and Taylor Teagarden followed with a three-run home run in Baltimore's six-run fourth. Against embattled reliever Jose Valverde, Davis hit another two-run shot for his second multihomer game of the...
DETROIT (AP) -- Chris Davis cleared the fences twice, giving him a major-league leading 26 homers, to help the Baltimore Orioles beat the Detroit Tigers 13-3 Wednesday. Davis hit a two-run homer and Taylor Teagarden followed with a three-run home run in Baltimore's six-run fourth. Against embattled reliever Jose Valverde, Davis hit another two-run shot for his second multihomer...
Orioles News

Delivered to your inbox

You'll also receive Yardbarker's daily Top 10, featuring the best sports stories from around the web. Customize your newsletter to get articles on your favorite sports and teams. And the best part? It's free!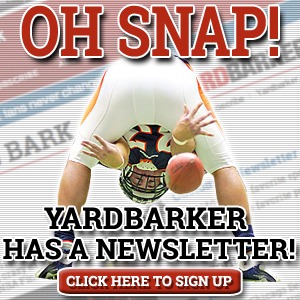 Latest Rumors
Best of Yardbarker

Today's Best Stuff

For Bloggers

Join the Yardbarker Network for more promotion, traffic, and money.

Company Info

Help

What is Yardbarker?

Yardbarker is the largest network of sports blogs and pro athlete blogs on the web. This site is the hub of the Yardbarker Network, where our editors and algorithms curate the best sports content from our network and beyond.