Found January 09, 2013 on Brush Back Pitch:
While a lot of purists are sitting smug in their cocoons of self imposed perfection I look at this year's Baseball Hall of Fame vote as a crying shame of self-righteousness. We can look at the facts, and we can look at the implications of perceptions, but we have to be careful when we start playing God over others. Craig Biggio had more than 3000 hits, and he played over 250 games at catcher, second base and centerfield. He's the only player to do that. Biggio also won Silver Sluggers at catcher and at second base; he is the only player to have done that. He stole 414 bases and is fifth all time in doubles. All but two players with over 3000 hits who are retired are in the hall of fame and Rafael Palmeiro was busted for steroids after speaking to Congress. The other is Pete Rose who broke the only commandment of baseball: Don't Bet on Baseball. I've seen some who have ranked Biggio among the top five second basemen in the game's history. I'm not sure I'd go there because off the top...
Original Story:
http://feedproxy.google.com/~r/Brushb...
THE BACKYARD
BEST OF MAXIM
RELATED ARTICLES
Craig Biggio believes it's possible that he wasn't elected to the Hall of Fame because he was on the ballot for the first time with several big stars linked to performance-enhancing drugs. Biggio, who has never been linked to PEDs, received the highest vote total in a year that produced no inductions to Cooperstown on Wednesday. Biggio, who is 20th on the career list with...
CRAIG BIGGIO First Year on Ballot PLAYING CAREER: Houston Astros (1988-2007) ACHIEVEMENTS: Career batting average of .281 with 3060 hits, 668 doubles, 291 home runs, 1844 runs and 414 stolen bases. Ranks fifth all-time in doubles and 21st all-time in hits. Became just the ninth player in the 3000 hit club to get all his hits with the same team. Holds the modern record for most times...
Houston's Craig Biggio came the closest in a year with no Baseball Hall of Fame inductees.
J.J. Watt has only been in the Houston area for two years now, but apparently he's a big Craig Biggio fan. The star defensive end wore a Biggio Houston Astros jersey to his news conference on Wednesday and said he believes the second baseman should be in the Baseball Hall of Fame, according to the Texans' Twitter account. Biggio led the 2013 hall of fame class in voting, but...
 As you probably heard, yesterday was not a good day for retired baseball players.  Nobody was elected to the baseball Hall of Fame.  Craig Biggio, who had 3,060 hits in his career and was a seven-time All-Star while playing three positions, topped the ballot with 388 votes, but needed 427 votes to get in.  The New York Times ran with it and printed a blank front page of...
For only the eighth time in history and the first time since 1996, the Baseball Writers Association of America decided no single player was eligible for the Baseball Hall of Fame. In his first year on the ballot, longtime Houston Astro Craig Biggio was the closest to Cooperstown earning 68.2 of the required 75 percent [...]
All the Hall of Fame ballots have been cast, all the votes have been tallied, and now there's some guy in a Steve Henderson jersey is walking to the podium with a large white envelope in his hand… You guessed it, it's time for MMO to reveal their Hall of Fame results and the winners are… A drum roll please… Congratulations to… Craig Biggio Jeff Bagwell Mike Piazza...
The 2013 Hall of Fame voting results will be announced later today and I wanted to cast my ballot as well. *I'm not into that "first ballot" bull crap, this is all about whether I think they should be in or not.  Not whether they should go in first shot, 2nd year, or their last hurrah.On My Ballot:1. Craig Biggio - a tremendous up the middle player over the course...
Words like "travesty" and "shame" and "unthinkable" are being bantered about with regard to today's Hall of Fame vote which yielded no players receiving the 75% of the vote needed for election.  There are three contributors (Deacon White, Hank O'Day, Jacob Ruppert), only one of whom actually played baseball in the majors and none of which are alive, who were elected...
Moments ago, the Baseball Writers Association of America (BBWAA) announced the results of this year's Hall of Fame voting. The only problem is that there were no results. For the 8th time in history, and first since 1996, no player was selected for entry into the Hall. This is an outcome most predicted since the "Steroid Era" players are now just beginning to appear on the...
The Baseball Writers Association of America (BBWAA) got it right in 2013. The Baseball Hall of Fame (HOF) is not the Hall of Good Guys.  (Dale Murphy) The Baseball Hall of Fame is not the Hall of Milestone Numbers and you are automatically included regardless if you cheated, regardless if you are a bully, regardless if you forget English.  (You know the list) Nor is the Baseball...
So has the news of yesterday's Hall of Fame vote sunk in yet? I guess it should come as no surprise really that no one got in as the voters need more time to decide who should get in. This is the first class that was directly affected by the presence of PEDs in professional sports. Half the ballot was filled with players who have been known or suspected of using the juice. The...
Astros News

Delivered to your inbox

You'll also receive Yardbarker's daily Top 10, featuring the best sports stories from around the web. Customize your newsletter to get articles on your favorite sports and teams. And the best part? It's free!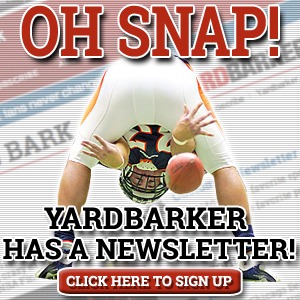 Latest Rumors
Best of Yardbarker

Today's Best Stuff

For Bloggers

Join the Yardbarker Network for more promotion, traffic, and money.

Company Info

Help

What is Yardbarker?

Yardbarker is the largest network of sports blogs and pro athlete blogs on the web. This site is the hub of the Yardbarker Network, where our editors and algorithms curate the best sports content from our network and beyond.