Chicago -- Joaquin Benoit is a pro's pro and the Tigers would not be 21 games over .500 without him. Benoit very quietly goes about his business, does whatever the team asks him to do and doesn't seem to falter. On Wednesday, with the Tigers nursing a 6-4 lead over the Chicago White Sox at U.S. Cellular Field, manager Jim Leyland turned once again to Benoit. The difference was it was the eighth inning and there was only one out and the White Sox had runners at the corners with Adam Dunn coming up. Benoit used to be the eighth-inning guy until Leyland officially named him the closer at the end of June. So Leyland was asking Benoit to get five outs. Benoit struck out Dunn and then struck out former Tiger Avisail Garcia to end the threat. In the ninth, Benoit ran into a bit of trouble of his own making, giving up a hit to Jeff Keppinger leading off and walking Conor Gillaspie. After Josh Phegley sacrificed to advance the runners for the first out, Benoit struck out Jordan Danks and got Alejandro De Aza to ground out to end the game, earning his 15th save in 15 chances. "I guess I tried to take it too easy in the ninth but as soon as I walked the guy, I tried to step it up and tried to get my job done," Benoit said. It is only Benoit's second career save of five outs or more. The other came back in 2002 when he went seven innings for the Texas Rangers as a long man. "I don't like to do what I did today but I felt like I had to," Leyland said, noting that Benoit had not pitched in four games. "I just felt that he was a better matchup for Dunn. "Don't like to do it because I think you saw a little effect of that in the ninth inning. They lose their edge a little bit. Benoit, he knows what he's doing. I thought he showed terrific pitch-ability today under tough circumstances. To me, that's why he's one of the best. He's really a good pitcher, got a good feel for how to pitch." Leyland has often said that the ninth inning is a different one to pitch and not everyone is suited for that role with the game on the line. But Benoit is 11-for-11 in save opportunities with an 0.52 ERA since June 27. "Perfect," Miguel Cabrera said of the Tigers' closer. "He's been unbelievable. He's got a lot of confidence in what he's gonna do on the mound and he brings a lot of saves and wins to us." Starter Rick Porcello did yeoman's work of his own after giving up three runs and throwing 37 pitches in the first inning. He did not allow another run and made it through six. Porcello (9-6) has been impressed with how seamlessly Benoit has slid into the closer role. "He's been outstanding," Porcello said. "Normally when he goes out there to close games, it's pretty much 1-2-3, lights out. Today he had to go out for a five-out save, which is, I would imagine, pretty difficult for a reliever who's normally pitching one inning. "He's been tremendous all year. He's been really a huge key to our success. Can't say enough about what he's done." The radar gun registered a 97 mile-an-hour fastball for Benoit, which made Torii Hunter take notice. "I haven't seen him hit 96-97 probably since his Rangers days," Hunter said. "He's turned it up. He's stepped into that closer role and took it. He's running away with it. He looks good out there. "I'm confident when he gets on the mound. He had a little pressure on him today and he got out of it. That's just a veteran pitcher knowing how to pitch and getting the job done." The Tigers have come to expect Benoit to get the job done and he hasn't disappointed. "I don't know if I call it easy. I still have to work but it's been good for me," Benoit said. "I guess I've been blessed. Everything has come out good for me in these situations and hopefully it keeps going that way." Cabrera does it again Cabrera took the pressure off the Tigers again, hitting his 38th home run in the third inning, tying the game at 3. It was Cabrera's 12th first-pitch home run of the season. According to ESPN Stats and Info, no other player has more than nine. While the Tigers have come to expect Cabrera's heroics, it's even more astounding considering the injuries he's battling. "He's obviously shown that he's capable of that," Leyland said. "He just pulled his hands in and they were like lightning through the zone. He's remarkable. Actually his shin is all black and blue, it's terrible-looking but it actually looked a little bit better today. He's still pretty sore, his stomach is what it is. "Hopefully we can get him healthy. As a manager, you almost feel bad, to be honest with you, sometimes playing him because I can see that he's hurting some but he wanted to play today and I put him in there." Cabrera was asked how he's made adjustments to his injuries. "I try to don't focus about that, try to focus on what I can do in the right time and try to do my job," Cabrera said. Cabrera's teammates appreciate his willingness to play, despite the pain. "He could easily say, I'm hurt, I won't play but Miggy won't do that," Hunter said. "Miggy never wants to come out of the game. He's playing this game like a kid. No matter if he's hurt or not, he wants to be out there. He knows his presence is everything. You put Miggy in the lineup, even if he can't run, it still has an effect. Miggy knows that." Said Benoit: "I don't think there's gonna be another Cabrera ever in baseball because even though he's hurt, he don't want to come out of the game. You have to have respect for that. He's not a guy that's 40, he's 30 years old, in his prime and he's the kind of guy that wants to be there and that's why I tip my hat for him."
Original Story:
http://www.foxsportsdetroit.com/mlb/d...
MORE FROM YARDBARKER
MLB News

Delivered to your inbox

You'll also receive Yardbarker's daily Top 10, featuring the best sports stories from around the web. Customize your newsletter to get articles on your favorite sports and teams. And the best part? It's free!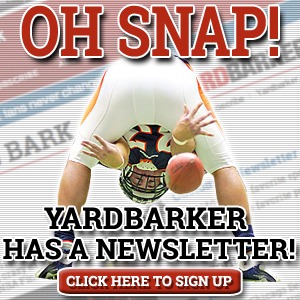 Latest Rumors
Best of Yardbarker

Today's Best Stuff

For Bloggers

Join the Yardbarker Network for more promotion, traffic, and money.

Company Info

Help

What is Yardbarker?

Yardbarker is the largest network of sports blogs and pro athlete blogs on the web. This site is the hub of the Yardbarker Network, where our editors and algorithms curate the best sports content from our network and beyond.