Lucas Giolito talks about losing the top prospect label, and producing at the big league level for the White Sox.
With the days of being a highly-regarded prospect in the past for Lucas Giolito, he is now trying to prove himself at the big league level.
Standing tall and lean, Lucas Giolito looks every bit the ideal right-handed pitcher. Add a power fastball and plus curveball, and it's no wonder he's been so well regarded for years.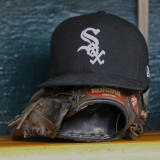 Chicago White Sox fans are positively giddy about the teams' rebuild. The annual fan convention was sold out, which is a rarity for the South Side franchise. The talk around town has been so positive that I'm thinking they might be getting fitted for rings any day now. Maybe they should curb the enthusiasm just a bit.After seeing the Cubs successful rebuild culminating in the World...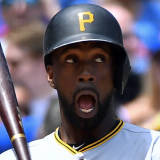 There's some unrest in the Pittsburgh fan base regarding the team's recent trades of Andrew McCutchen and Gerrit Cole. Madasyn Czebiniak of TribLIVE.com highlights the story of lifelong Pirates fan Jason Kaufman, who started a change.org petition to force owner Bob Nutting to sell the team. The following excerpt gives a pretty good feel for the petition's tone: "Pittsburgh is a baseball...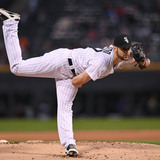 Expanded rosters change Major League Baseball in a big way in the month of September. The ability to carry up to 40 players on the big-league team gives clubs the opportunity to do much more than when they are limited to 25 players. They can load their bullpen with every conceivable matchup; pile up potential pinch hitters; and for clubs out of contention — and even a few teams still...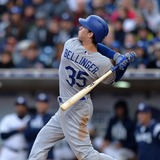 This season has introduced so much young talent that it is overwhelming — the MLB youth movement is in full effect. Some names you may know about, while others are still waiting for their ink to dry on the back of their major league jerseys.From a young first baseman taking over responsibilities for a 14-year veteran to a baby-faced slugger in the Bay Area tearing up the scene, this...
For Lucas Giolito, KISS doesn't mean Keep It Simple Stupid. Given his intellectual curiosity — picking Max Scherzer's brain didn't hurt — the acronym more aptly equates to Keep It Simple Smart. Giolito is now in the White Sox organization, having been acquired by Chicago from Washington in December's Adam Eaton mini-blockbuster. Blessed with a big arm and a made-for-movies persona...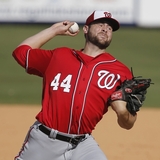 Around the trade deadline, there was ever so briefly a rumor that the Nationals might entertain the idea of moving Lucas Giolito for Andrew Miller. It didn't happen, and more importantly, it wasn't true, but I wrote up a quick little post entitled The Case for Trading Lucas Giolito. The circumstances haven't changed very much in the months since. Giolito is in the news again, mostly...
There's a rumor out there that the Nationals would be willing to trade Lucas Giolito for Andrew Miller. That is almost certainly not true. There's a related rumor out there that the Yankees don't think Giolito would be enough in exchange for Miller. That is almost certainly not true. Miller is fantastic, no doubt, and the Nationals could use him, but it's not like Miller is the only...
MORE STORIES >>
White Sox News

Delivered to your inbox

You'll also receive Yardbarker's daily Top 10, featuring the best sports stories from around the web. Customize your newsletter to get articles on your favorite sports and teams. And the best part? It's free!