Found February 09, 2012 on Mike Silva's New York Baseball Digest:
PLAYERS:
Adam Loewen
,
Rick Ankiel
,
Kosuke Fukudome
,
Johnny Damon
,
Raul Ibanez
,
Mike Baxter
,
Daniel Bard
,
Jason Bay
,
Andres Torres
,
Lucas Duda
,
Scott Hairston
,
Kirk Nieuwenhuis
,
Juan Lagares
,
Cesar Puello
TEAMS:
New York Mets
,
Washington Nationals
,
Cleveland Indians
,
Tampa Bay Rays
,
Philadelphia Phillies
,
Boston Red Sox
You know the story about the Mets and their inability to add much, if any, payroll. What once was supposed to be about $120 million dollar budget has slide all the way down to around $90 million. That's why it came as no surprise that one of their rumored targets- Rick Ankiel- signed as minor league deal to remain in Washington. This despite the fact the team was looking for a left handed bat off the bench. Joel Sherman of the NY Post also reported the Mets are all but done pursuing remaining free agents such as Kosuke Fukudome, Johnny Damon and Raul Ibanez.
Where does that leave them? Waiting to see who become available during spring training. It's rare that you find anything useful on the waiver wire down in Florida, so it's more than likely that spot will be a battle between Mike Baxter and Adam Loewen.
In case you did a double-take, Loewen is the former first round pick of the (4th overall) of the Orioles back in 2002. Baseball America ranked Loewen as the O's third best prospect in 2004; pointing out his curveball was the best in the organization.  He earned a great deal of international attention when playing in the World Baseball Classic for Canada in the 2006 games. He started and pitched 3.2 in its memorable 8-6 win over the U.S.
Loewen made his big league debut later that season. He struggled (6-6, 5.37), as most 22-year old pitcher do their rookie season. He did display a promising strikeout rate (7.9/per 9), and won 5 of those games the last two months of the season. He was off to a decent start in 2007 (2-0, 3.56), but suffered a stress fracture to his pitching elbow that ended his season in May. Post-surgery, he began to develop control problems and would retire from pitching after 2008.
In 2009, he signed with the Blue Jays as an OF-1b.  Remember, former pitching prospect Rick Ankiel had just made it back to the big leagues as a hitter with the Cardinals the prior year. Loewen started at High-A in '09, and moved up to Triple-A Las Vegas last year. Loewen showed some power, speed, and the ability to play all three outfield positions. He was a September call-up for Toronto and produced some heroics. He tied a game against his former team with a late home run; later in the month, he beat Daniel Bard and the Red Sox with a 2-run single in a 5-4 victory.
It wasn't all good news as in 37 plate appearances with the Jays, Loewen posted a line of .188/.297/.313/.610. Many believe, however, he could be a decent fourth outfielder in the big leagues.
The Mets might be the perfect spot for Loewen to land. The outfield is set with Jason Bay, Andres Torres, and Lucas Duda all securing starting spots, but depth is certainly a question mark. Despite the presence of Scott Hairston, they need a left-handed complement off the bench. Right now, prospects Kirk Nieuwenhuis, Juan Lagares, and Cesar Puello round out the 40-man roster. Matt Den Dekker is in camp as a non-roster invitee, but a season of Triple-A would do him some good. None appear to be a serious threat for that backup role, as it would behoove the organization to have them start at various minor league levels.  More importantly,only Den Dekker bats left handed. That's why the only competition for Loewen appears to be Whitestone native Mike Baxter.
Loewen hit 17 HRs, drove in 85 runs and had a slash line of .306/ .377/ .508/.884 in 2011 for Triple-A Las Vegas. You have to take those numbers with a grain of salt considering it was the hitter-friendly Pacific Coast League. A more realistic scenario is Loewen coming off the bench to pop 7-10 HRs, hit about .250 and play all three outfield positions, when necessary. He strikes out a ton, so I wonder how well his game will translate to the highest level. Baxter didn't hit much during his brief stint, but he does have the ability to get on base (.350 OBP).
If you look at Ankiel's performance the last few years, Loewen does appear to profile in a very similar way. The big difference is Ankiel is an outstanding defensive player with a cannon for an arm. I am not sure if Loewen stands out in any one area. Again, this is just for a bench role.
Regardless of what happens, there is no doubt Adam Loewen will be one of the more interesting stories come spring training.
Original Story:
http://nybaseballdigest.com/2012/02/0...
THE BACKYARD
BEST OF MAXIM
RELATED ARTICLES
ESPN Insider - Keith Law ranks the Mets' farm system at 22nd in the majors, albeit ahead of division rivals Philadelphia (No. 25) and Miami (No. 28) "It's actually getting better here, but rebuilding a system takes years, and the Mets have really just begun to inject higher-upside talent into the system." I'm not sure I agree with this. In my very unprofessional opinion...
David Lennon reports in Newsday, that Josh Thole has worked intensely with Mets catching coordinator Bob Natal this offseason in an effort to prevent a recurrence of the defensive issues that plagued him in 2011. "I'm getting to a point where we're not in a trial-and-error period anymore," Thole said. "It is what it is. If I don't catch well over the course of this...
New York Mets catcher Charles "Dock" Doyle and pitcher Scott Moviel have been suspended 50 games each under baseball's minor league drug program. Both were penalized Monday for second violations involving a drug of abuse. Doyle, 25, hit .296 with two homers and 11 RBIs last year for the Class A St. Lucie Mets. He was a fifth-round draft pick from Coastal Carolina in 2008 and...
Despite the Mets lack of big offseason signings, the departure of Jose Reyes and the news that the payroll is being regulated strongly for the first time in years brings most Mets fans into a dark, dreadful place. Talks about boycotting Citi Field, putting an inferior product on the field and expecting the fans to pay and even the latest media-slam against writer of "Wilponâ€...
As a billionaire, Mayor Michael Bloomberg could afford to buy the Mets. But that's one job that he's not looking to step into after he leaves City Hall. The mayor was asked by a reporter on Wednesday if he'd be interested in buying the team. Bloomberg said he enjoys attending Mets games, but he can't figure out ''why anybody wants to own a sports team.&...
If you haven't checked out this article by Anthony DiComo of MLB.com, I urge you to take a few minutes to read it – it's a nice piece on Mets centerfield prospect, Kirk Nieuwenhuis. The talented outfielder with the cool moniker of Captain Kirk, is a package of baseball tools who, just nine months ago, was on the cusp of the Major Leagues, writes DiComo. A lefty-swinging...
Following 2012, the Binghamton Mets will be but a distant memory, says the Ottawa Citizen. The Double-A club is being purchased by Beacon Sports Capital Partners and will move to Ottawa after calling Binghamton home since 1992. This however, does not mean the Mets would have a minor league baseball in Canada. With their contract expiring with Binghamton after 2012, the squad would...
Anthony Destefano of Newsday reported that the owners of the New York Mets are taking their battle with the trustee in the Bernard Madoff case to the U.S. Supreme Court – at least they are trying to. In a little noticed filing last Friday, Sterling Equities Associates, the umbrella organization of the Wilpon family and other team owners, asked the nation's high court...
This week, a second edition of "Last Week in Bizball". Can Wilpon and Katz keep the Mets?, plus the tidbits. ARE WILPON AND KATZ KEEPING THE METS? Where to start with the Mets woes? Irving Picard, representing the victims of Bernie Madoff, is attempting to extract close to $400 million from Mets owners Fred Wilpon and Saul Katz (aka Sterling Equities). The Mets operating...
Even New York Mets general manager Sandy Alderson can't resist pointing out the team's financial difficulties.
New York mayor, a billionaire, says he doesn't know 'why anybody wants to own a sports team'
MLB News

Delivered to your inbox

You'll also receive Yardbarker's daily Top 10, featuring the best sports stories from around the web. Customize your newsletter to get articles on your favorite sports and teams. And the best part? It's free!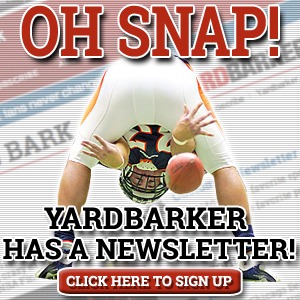 Latest Rumors
Best of Yardbarker

Today's Best Stuff

For Bloggers

Join the Yardbarker Network for more promotion, traffic, and money.

Company Info

Help

What is Yardbarker?

Yardbarker is the largest network of sports blogs and pro athlete blogs on the web. This site is the hub of the Yardbarker Network, where our editors and algorithms curate the best sports content from our network and beyond.