Found December 12, 2012 on Fox Sports:
PLAYERS:
Didi Gregorius
,
Justin Upton
,
Trevor Bauer
,
Asdrubal Cabrera
,
Shin-Soo Choo
,
Scott Boras
,
Joey Votto
,
Jay Bruce
,
Kevin Towers
,
Derek Jeter
,
Drew Stubbs
,
Jason Donald
,
Billy Hamilton
,
Ryan Ludwick
,
Chris Heisey
,
Aroldis Chapman
,
Johnny Cueto
,
Mat Latos
,
Bronson Arroyo
,
Homer Bailey
,
Jonathan Broxton
,
Denard Span
,
Ben Revere
,
Dexter Fowler
TEAMS:
Arizona Diamondbacks
,
Cincinnati Reds
,
Cleveland Indians
,
New York Yankees
,
Washington Nationals
,
Philadelphia Phillies
,
Colorado Rockies
The Diamondbacks acquired a shortstop, Didi Gregorius, without giving up right fielder Justin Upton. The Indians acquired a young starter, right-hander Trevor Bauer, without giving up shortstop Asdrubal Cabrera. But man, I love Tuesday's nine-player blockbuster for the Reds. Their offseason wish list -- a closer, a left fielder, a center fielder/leadoff man -- is virtually complete, and they filled all of those needs without giving up a starting pitcher. Yes, Shin-Soo Choo has played only 10 career games in center field. Yes, he is under contract for only one more season, and with Scott Boras as his representative, is likely to depart as a free agent. No matter. The Reds needed a leadoff man ... and Choo owns a .381 career on-base percentage. The Reds needed a left-handed hitter ... and Choo gives them a third excellent one to go with Joey Votto and Jay Bruce. The Reds lost Gregorius, whom Diamondbacks GM Kevin Towers compared to a young Derek Jeter ... but truth be told, many Reds officials like their incumbent, Zack Cozart, better. Heck, the Reds even got the Indians to kick in approximately $3.5 million to account for the salary differences in their end of the three-team trade -- Gregorius and center fielder Drew Stubbs for Choo and backup infielder Jason Donald. Oh, and by the way, the Reds are developing a ready-made replacement for Choo in 2014 -- the one and only Billy Hamilton, who stole 155 bases in the minors last season. Hamilton, 22, could even be ready by the second half, giving the Reds a chance to roll out a ridiculously good defensive outfield -- Hamilton in center, Choo in left and Bruce in right. That isn't the plan, of course, not with left fielder Ryan Ludwick recently signing a two-year, $15 million contract, and with Chris Heisey still amounting to a quality reserve. The point is, the Reds are set, both for now and the future, at shortstop and in center. Let the Gregorius-Cozart comparisons begin; Gregorius has more range and a better arm, according to one evaluator with knowledge of both players, but Cozart is steady in the field, runs better and offers more power. It's fair to ask whether six years of control over Gregorius and three of Stubbs will be worth one of Choo and four of Donald. But Cozart made Gregorius expendable, and Stubbs -- after nearly getting non-tendered this offseason -- would have been a longshot to return in 2014. Check the numbers: Stubbs' OPS has declined from .773 to .686 to .610 in his three full seasons. For all his speed, his defense in center also was flawed, according to some advanced metrics. Perhaps Stubbs will revive with the Indians; he certainly possesses enough talent. But he didn't fit for a Reds club trying to improve upon a 97-win season and a shocking Division Series loss to the eventual World Series champion Giants. Cozart was miscast as the Reds' primary leadoff man, as evidenced by his .288 on-base percentage. Still, he occupied that spot largely because Stubbs couldn't handle it. The Reds finished last in the majors with a .254 OBP out of the leadoff spot. Choo will fix all of that. How Choo will fare in center is an open question, but the Reds view him as an above-average defender with good range and a great arm -- and they also took into account that center field in Great American Ballpark is smaller than most. The fit is not ideal for Choo, who will turn 31 on July 13. But he should be motivated in his free-agent year, and his overall package offers far more value than Stubbs'. Put it all together, and the Reds will be nothing short of fascinating. Lefty Aroldis Chapman is moving to the rotation, joining right-handers Johnny Cueto, Mat Latos, Bronson Arroyo and Homer Bailey. Right-hander Jonathan Broxton, signed to a three-year, $21 million free-agent contract, will replace Chapman as the team's closer. Choo in center, Chapman as a starter -- spring training will be interesting, to say the least. But general manager Walt Jocketty, lacking financial flexibility, unwilling to part with the pitching necessary to land Denard Span, Ben Revere or Dexter Fowler, would not allow the team to be stuck in a box. Jocketty opened that box Tuesday night, and out popped Shin-Soo Choo.
Original Story:
http://msn.foxsports.com/mlb/story/ci...
THE BACKYARD
BEST OF MAXIM
RELATED ARTICLES
Tuesday evening, several eyebrows were raised when the Indians, Reds, and Diamondbacks pulled off a three-way blockbuster. Some raised their eyebrows because the Diamondbacks dealt a top pitching prospect for a shortstop who might never hit. Some raised their eyebrows because the Indians managed to get that pitching prospect for one year of an outfielder. Some raised their eyebrows...
According to Jon Heyman of CBSSports, the Cincinnati Reds and the Cleveland Indians completed a deal that will send outfielder Shin-Soo Choo to the Reds. He adds that Jason Donald is also headed to Cincinnati. Earlier today, we learned that the teams were discussing a trade involving the Choo. The outfielder, who is a free-agent after the season, hit .283/.373/.441 with 16 home runs...
To quote the great Nick Gilbert…. "What's Not To Love?" I have killed Chris Antonetti time and time again for his head scratching roster decisions, but none of those will be mentioned in this piece. I am here to stand up, clap, and give the much maligned Tribe GM his proper due. Throughout this offseason, the Indians have been in the center of activity in baseball's hot...
The Reds and Indians are discussing a trade that would send outfielder Shin-Soo Choo and another piece to the Reds for Drew Stubbs and shortstop Didi Gregorius , Danny Knobler of CBS Sports reports. The Reds plan to use Choo in center field and as their leadoff man, but he has little experience in center field as he has logged only 10 games there. Choo who is a free-agent after the...
Shin-Soo Choo makes the Reds lineup look pretty. No more will they have to search for a lead-off hitter with a solid OBP. I do feel bad for the guy in charge of explaining to Dusty why Choo's OBP should be coveted and they shouldn't mourn the loss of Stubbs. "Oh bee pees are fine and dandy...If you're a dandy. I play a man's game where hitters swing the bat...
An interesting note from Jayson Stark today: Also heard from 2 execs that #Pirates were one of teams on periphery of 4-team trade talks at winter meetings. Had interest in Shin-Soo Choo — Jayson Stark (@jaysonst) December 11, 2012 That four team deal seems dead, considering James Shields has already been traded. Shields was one of the big names mentioned in the trade, and was...
The Cleveland Indians have traded outfielder Shin-Soo Choo and infielder-outfielder Jason Donald to the Cincinnati Reds for outfielder Drew Stubbs. The deal came Tuesday night. The Indians are working on other deals, including one that could include shortstop Asdrubal Cabrera. Choo, who has been Cleveland's primary right fielder for the Indians since 2006, will likely play...
The Reds and Indians are deep in talks that would send Shin-Soo Choo to Cincinnati, according to Danny Knobler of CBS Sports. The Indians would receive center fielder Drew Stubbs and shortstop Didi Gregorius in return. The Reds are expected to receive another player in addition to Choo. The Reds plan to use Choo in center field and as their leadoff man. Choo has played just 10...
Terry Francona is going to enjoy his time in Cleveland if general manager Chris Antonetti keeps fleecing teams like he did on Tuesday. The Indians, Diamondbacks and Reds completed a big, three-way trade that should have Cleveland fans ecstatic, Cincinnati fans pleased and Arizona fans left wondering what exactly just happened. The Tribe received a potential ace in Trevor Bauer, the...
Trading Shin-Soo Choo netted the Indians a pitcher with a ton of potential in Trevor Bauer, but it also left  them with a hole in their lineup. They're apparently now focused on filling that hole. According to ESPN's Jim Bowden, the Indians are continuing an aggressive pursuit of Nick Swisher, who would essentially replace Choo in right field. Signing Swisher won't be easy...
The Cincinnati Reds and Cleveland Indians are discussing a trade that would send outfielder Shin-Soo Choo to Cincinnati, major-league sources confirmed to FOXSports.com. Danny Knobler of CBSSports.com, who first reported the serious talks, said the Indians would obtain center fielder Drew Stubbs and shortstop Didi Gregorius in the deal. The Reds would receive a position player...
MLB News

Delivered to your inbox

You'll also receive Yardbarker's daily Top 10, featuring the best sports stories from around the web. Customize your newsletter to get articles on your favorite sports and teams. And the best part? It's free!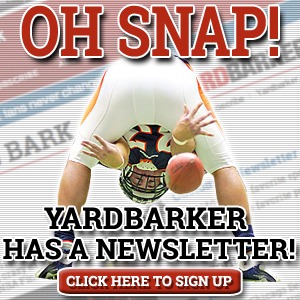 Latest Rumors
The Backyard

Today's Best Stuff

For Bloggers

Join the Yardbarker Network for more promotion, traffic, and money.

Company Info

Help

What is Yardbarker?

Yardbarker is the largest network of sports blogs and pro athlete blogs on the web. This site is the hub of the Yardbarker Network, where our editors and algorithms curate the best sports content from our network and beyond.