CINCINNATI It was 3:45 Saturday afternoon and Tony Cingrani was standing in front of his locker, confident and hopeful his back was healed enough so he could make his scheduled Sunday start against the Milwaukee Brewers.I feel fantastic, said Cingrani. I have no idea if Im pitching. It is not up to me. Id pitch every day, but it is not up to me. I feel a lot better. They stabbed me with some anti-inflammatories. So it is better.At 3:58 Greg Reynolds walked into the clubhouse, his equipment bag slung over his shoulder after driving up to Cincinnati from Louisville.I havent been told anything yet, other to get up here, said Reynolds. So Id better not say anything until I talk to (pitching coach) Bryan Price. I dont want to get in trouble.While Reds manager Dusty Baker tried hedge it a bit, it was evident that Reynolds will be on the mound Sunday and Cingrani will be on the disabled list.Reynolds is our guy if Cingrani cant go, said Baker. Well know later tonight after Cingranis treatments. But we are leaning toward Reynolds or he wouldnt be here.Baker said Cingrani would miss Sundays start and his next scheduled start while he is on the 15-day disabled list and would be back in time to face the St. Louis Cardinals on Sept. 5.We cant afford a short outing from a starter again and put more pressure on our bullpen, said Baker. Cingrani lasted only 3 23 innings his previous start before leaving with a back strain. Were heading from here to St. Louis (Monday) and we need our bullpen as fit and ready as we can have it.All of our starters are very aware and conscious of the work load that has been put on the bullpen, Baker added. To a man theyve all said well do what we can to go deeper into games.Reynolds was an emergency call-up for one game July 23 in San Francisco to pitch one game of a doubleheader that surfaced after a rainout.The 6-7, 225-pound right hander, a Stanford University product, was born in Pacifica, near San Francisco, so he was pitching in front of family and friends, adding pressure to his Reds debut.He had a shaky first inning and lasted five, giving up five runs and eight hits and took a loss.Ill be more comfortable this time because now Ive met everybody, said Reynolds. In San Francisco, things were moving a little fast and I had trouble slowing things down. I dont anticipate that being an issue again. There will some adrenaline but Ill be able to handle it this time.There was a lot of other stuff that went on other than pitching, with my family and friends coming out, a lot of extra stuff attached to that start. Ill be a little more calm.Reynolds will be pitching on his normal day because his last start was five days ago when he pitched a complete-game, stopping the teams 12-game losing streak.That was definitely one of my better games this year, he said after lifting his record to 12-3 with a 2.0 earned run average in 21 starts with three complete games and one shutout. I felt really good with everything. I had a good steady mix of all four of my pitches. With that losing streak we really needed a win.We are all about routines and it definitely makes a difference when you stay on schedule, said Reynolds. Sometimes if you have a couple of extra days you dont feel sharp. This will be right on schedule.
Original Story:
http://www.foxsportsohio.com/mlb/cinc...
MORE FROM YARDBARKER
MLB News

Delivered to your inbox

You'll also receive Yardbarker's daily Top 10, featuring the best sports stories from around the web. Customize your newsletter to get articles on your favorite sports and teams. And the best part? It's free!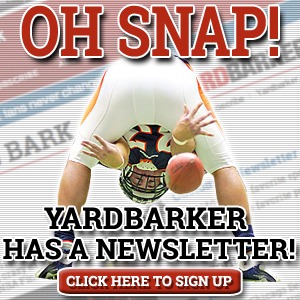 Latest Rumors
Best of Yardbarker

Today's Best Stuff

For Bloggers

Join the Yardbarker Network for more promotion, traffic, and money.

Company Info

Help

What is Yardbarker?

Yardbarker is the largest network of sports blogs and pro athlete blogs on the web. This site is the hub of the Yardbarker Network, where our editors and algorithms curate the best sports content from our network and beyond.