Found July 27, 2012 on Dodgers Rumors:
The Angels of Anaheim have acquired Zack Greinke from the Milwaukee Brewers. This obviously takes him off the table for the Dodgers, not that the Dodgers were all that interested in him anyway.  Matt Garza is expected to remain with the Cubs after news of a MRI revealing  a slight fluid buildup in Garza's triceps area. He is expected to miss his next start for sure and could miss up to two weeks. The Dodgers were all over Garza, but will now have to go back to the drawing board. Cliff Lee is reportedly not going to be dealt anytime soon, so the Dodgers can scratch him off the list. So that leaves Ryan Dempster, but the Dodgers are not having any luck making progress towards a deal. Though reports came out earlier today that the Dodgers were working with the Cubs to acquire Dempster and Alfonso Soriano or Bryan LaHair in a package deal with Dempster. So far that hasn't gotten very fair either. It seems the Cubs and Dodgers can't agree on a whole lot right now, but word around the league is that Dempster will be a Dodger before the deadline passes. It seems the Dodgers are moving on to James Shields and Josh Johnson, perhaps the Dodgers are moving on since they realize time is no longer on their side. The Angels are trying to move Ervin Santana and Vernon Wells,  let's hope the Dodgers stay clear of that situation. That's more of a Frank McCourt type move anyway, so we should be in good shape. Fingers crossed. The Marlins are also working hard to trade Carlos Zambrano and Carlos Lee. Yikes! I don't which is worse. As far as bats go, it looks like the Dodgers are deep in talks with the Twins about Justin Morneau and Josh Willingham. More to come. For now we Stephen Fife headed to the mound in search of a win over the first place Giants. Go blue! Related Posts:
Bryan LaHair Not On Dodgers Radar
Dodgers Can Scratch Edwin Encarnacion Off Their List
Shields, Dempster, Garza Top Dodgers Shopping List As Deadline Nears
Dodgers Close To Acquiring Ryan Dempster?
Dodgers Actively Pursuing Ryan Dempster
Original Story:
http://www.dodgersrumors.com/colletti...
THE BACKYARD
BEST OF MAXIM
RELATED ARTICLES
Here's the running list of Ryan Dempster rumors leading up to the trade deadline: – According to sources close to Danny Knobler of CBSSports, the Dodgers are trying to expand the Dempster's deal to include either Alfonso Soriano or Brian LaHair. Although the addition of Soriano is viewed as a "massive longshot." Image by BluEyedA73 under the Creative Commons License Agreement.
With Ryan Dempster next scheduled to pitch on Tuesday, the non-waiver trade deadline date, the Cubs are working hard to ship Dempster out of Chicago. The Cubs are moving closer to sending Dempster to the Dodgers and are discussing various trades including a multi-team deal. The Braves and Cubs had a deal in place, but Dempster blocked the trade, and said he wants to pitch for the...
The Chicago Cubs are running out of desirable choices as they seek to move right-hander Ryan Dempster. The team had a trade in place to send Dempster to the Atlanta Braves, but the pitcher does not want to go to Atlanta, according to major-league sources – and, as a player with 10 years of service, the last five with the same team, he has the right to reject any deal. Dempster's...
The Chicago Cubs are 40-57, 17.5 games out of first place, and are paying over $25 million to players not even on their roster anymore. With a team that appears to be years away from contending, the Cubs have some players that have gathered interest among many teams. Yet, recent developments are indicating that their deadline might not result in *any* of their trade chips getting...
General manager Frank Wren is annoyed that the news of a deal for Cubs right-hander Ryan Dempster got out on Monday, essentially scuttling it. Wren is blaming the internet and social media, when he should be taking aim at the front office executive who confirmed the deal to USA Today writer Bob Nightengale, who would not have been able to publish the news without official confirmation...
The Dodgers and Cubs have been working diligently on a trade for Ryan Dempster. Talks have been going for over a month now, that of course has led to what now is a major impasse. We've heard the dialogue between the two teams has come to almost a complete halt, though both sides still hope they can come to a deal. The Dodgers have talked multiple scenarios with the Cubs, involving...
The odds seem stacked against the Atlanta Braves' wishes of acquiring a top-notch starting pitcher by Tuesday 4 p.m. ET trade deadline. Chicago Cubs right-hander Ryan Dempster prefers to be dealt to the Los Angeles Dodgers, Zack Greinke went to the Los Angeles Angels and the Miami Marlins only seem willing to trade Josh Johnson within the National League East for a steep asking...
MLB News

Delivered to your inbox

You'll also receive Yardbarker's daily Top 10, featuring the best sports stories from around the web. Customize your newsletter to get articles on your favorite sports and teams. And the best part? It's free!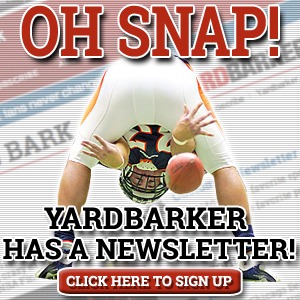 Latest Rumors
Best of Yardbarker

Today's Best Stuff

For Bloggers

Join the Yardbarker Network for more promotion, traffic, and money.

Company Info

Help

What is Yardbarker?

Yardbarker is the largest network of sports blogs and pro athlete blogs on the web. This site is the hub of the Yardbarker Network, where our editors and algorithms curate the best sports content from our network and beyond.